The Big Secret Yellowstone's Taylor Sheridan Kept From Wes Bentley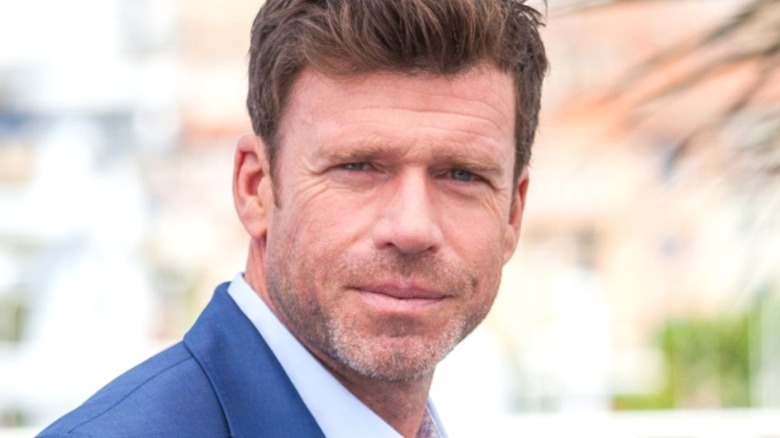 Tania Volobueva/Shutterstock
After Season 4 of "Yellowstone" broke records with both its premiere and finale, it's fair to say that audiences are smitten with the Neo-Western drama. The Paramount Network series has been a hit since its debut in 2018, and the upcoming Season 5 and array of spin-offs suggest that this isn't changing any time soon.
While the series is known for its intense action sequences and depictions of life in the wild, wild west, the drama between the Dutton family is just as cutthroat. The relationships between John Dutton (Kevin Costner) and his children, Kayce (Luke Grimes), Beth (Kelly Reilly), and Jamie (Wes Bentley) are constantly shifting. However, one duo stands out as the most volatile.
For three seasons, "Yellowstone" fans were left in the dark about Beth and Jamie's complicated relationship. Neither character acknowledged why they fought so often, but it was clear that something life-changing had gone down. Not even Wes Bentley knew why his character was so despised by his little sister, although "Yellowstone" creator Taylor Sheridan had clued Kelly Reilly in.
Bentley was never told why Beth hated Jamie
In Season 3, Episode 6, "All for Nothing," the truth about Beth and Jamie Dutton's past comes to light. When the siblings were teenagers, Beth unexpectedly became pregnant and asked Jamie to bring her to the Broken Rock Reservation to get an abortion. A nurse explains to Jamie that his sister can't get the procedure without receiving a hysterectomy.
He agrees to the procedure on her behalf without discussing it with her. Beth was rightfully outraged and hurt when she later learned that she was sterile because of this decision. Kelly Reilly explains that Taylor Sheridan told her about this backstory so she could fully grasp her character's resentment toward Jamie.
"I needed to know what that thing was in order to play these scenes with him," she said. "This isn't just sibling rivalry" (via Cheat Sheet).
However, Wes Bentley had no idea what his character had done until Season 3. In an interview with Showbiz Cheat Sheet, the actor admitted that not knowing was beneficial for him as he believes Jamie tried to pretend this incident never happened.
"I'd probably said to (Taylor Sheridan), 'I don't like to know more than I should know,'" he explained. "And in my opinion, for Jamie, that made sense for this because I feel like he maybe had repressed this."