Taylor Sheridan Reveals His Favorite Yellowstone Character To Write For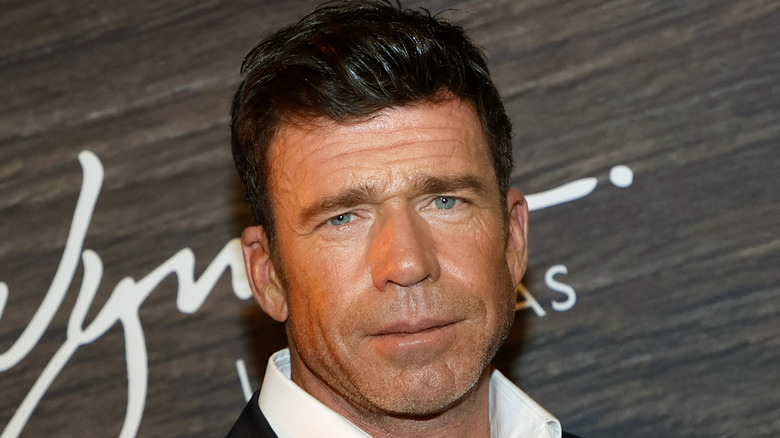 Ethan Miller/Getty Images
"Yellowstone" is one of the hottest shows on TV right now, and it's not hard to see why. It's a compelling family drama that encompasses all things 'Murica: cowboys, scenic vistas, a close family (the Duttons) trying to protect their land from encroaching interlopers, and lots of guns. It stars Kevin Costner as family patriarch John Dutton alongside West Bentley, Kelsey Asbille, and Kelly Reilly. The highly anticipated fourth season just debuted in November of this year, and a prequel spin-off series, "1883," premiered recently to an audience of just under 5 million viewers during its live debut (The Hollywood Reporter).
Taylor Sheridan is the head writer for the series. The show is his baby — so much so that he doesn't let anyone else in the writer's room when he comes up with his scripts. In a recent Deadline interview, Sheridan was asked a series of compelling questions about the show and his creative process. He also dished about which character on "Yellowstone" is his favorite to write lines of dialogue for.
Beth Dutton holds a special place in Sheridan's heart when writing the show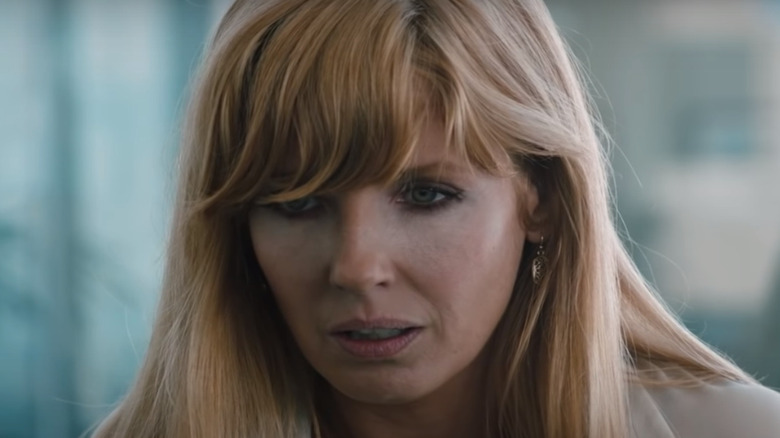 Peacock/YouTube
Beth Dutton, played by Kelly Reilly, is the only daughter of John Dutton and her deceased mother, Evelyn. She's a hyper-intelligent spitfire who, like many people that come from a rough background, tries to drown her inner demons at the bottom of a bottle. She doesn't appear to have a care in the world about what people think of her and has absolutely no filter when she speaks. You can tell just from watching the show that Taylor Sheridan revels in coming up with the next scathing burn for her character to deliver.
During the Deadline interview, Sheridan insists that "there's no question" that Beth is "the toughest person on that show." She's emboldened by the strong reputation associated with her family name, and "will do or say whatever she wants," according to Sheridan. This is the main reason he's so enamored with her character. He insists that it makes her "a blast" to write for because he can "put her in some fascinating situations," which is every clever writer's dream. Clearly, fans on social media are eating it up and loving her just as much as her creator does. For all of these reasons, it'll be interesting — and exciting — to see how much more creative he gets with Beth's shenanigans in upcoming seasons of the show.
If you or anyone you know is struggling with addiction issues, help is available. Visit the Substance Abuse and Mental Health Services Administration website or contact SAMHSA's National Helpline at 1-800-662-HELP (4357).