Oscar Isaac's Favorite MCU Film Might Surprise You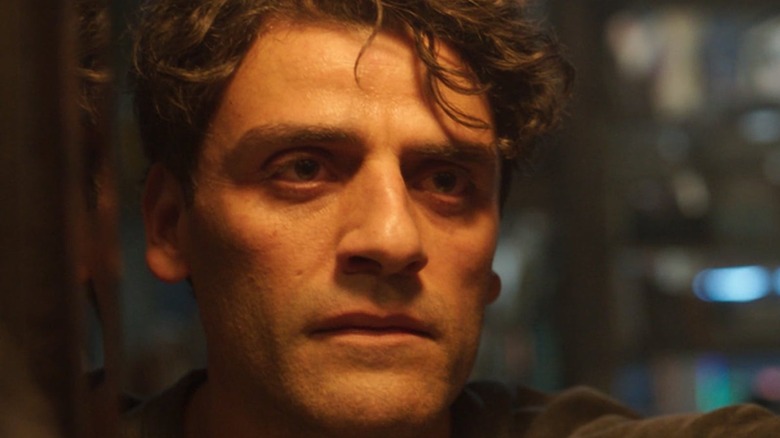 Marvel Studios/Disney+
Oscar Isaac is poised to enter the Marvel Cinematic Universe with Disney+'s "Moon Knight," the latest in a series of shows the streaming service has used to expand their once film-exclusive universe. Isaac is joined by co-stars like Ethan Hawke, the late Gaspard Ulliel, F. Murray Abraham, and May Calamawy for the six-episode show. Isaac leads the cast as Steven Grant, a man who finds himself struggling with mysterious new powers after discovering an alternate identity named Marc Spector with the ability to transform into the hero known as Moon Knight.
The show is a darker approach to Marvel Com material than many of the company's films, something Marvel head Kevin Feige confirmed when he referred to the story's main character as "brutal," calling the series a "different thing" and a "tonal shift" for Marvel (via Empire). On March 30, audiences will finally see this "tonal shift" as Isaac joins the already expansive MCU, which the actor recently revealed he's already been a fan of. He even dropped the surprising title of his favorite of the bunch, which at this point covers dozens of films, including "Avengers: Endgame" and "Spider-Man: No Way Home." 
Oscar Isaac's favorite Marvel movie is 2008's Iron Man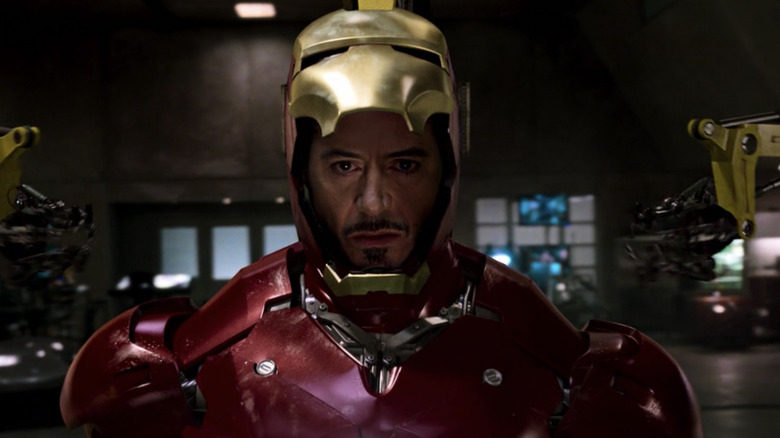 Paramount Pictures/Marvel Studios
While promoting "Moon Knight" at a premiere at the British Museum in London, Oscar Isaac revealed his favorite Marvel Cinematic Universe movie is the one that kicked it all off: "Iron Man." The 2008 film is the one that first introduced the world to Robert Downey Jr. as Tony Stark, aka Iron Man, as well as Samuel L. Jackson as Nick Fury in what would become the first of many post-credits teases. 
When told some were calling him the "best thing" to happen to Marvel since Downey Jr., Isaac revealed his love for the first movie. "That's high praise. You know, that first 'Iron Man' is my favorite ... it's still my favorite Marvel movie," he said (via On Demand Entertainment). Isaac added that "Iron Man" was used as "real inspiration" for the new "Moon Knight" series on how to properly introduce a character to audiences. Downey Jr. would reprise his Marvel role nine times, his final appearance being the massively successful "Avengers: Endgame" in 2019. 
One of the people who has compared Isaac's Marvel performance Downey Jr.'s as Iron Man is "Moon Knight" co-star Ethan Hawke. "It's an electrifying performance. Robert Downey has got a run for his money," the actor said (per Empire).