Joel McHale Reportedly In Talks For Quantum And Woody TV Series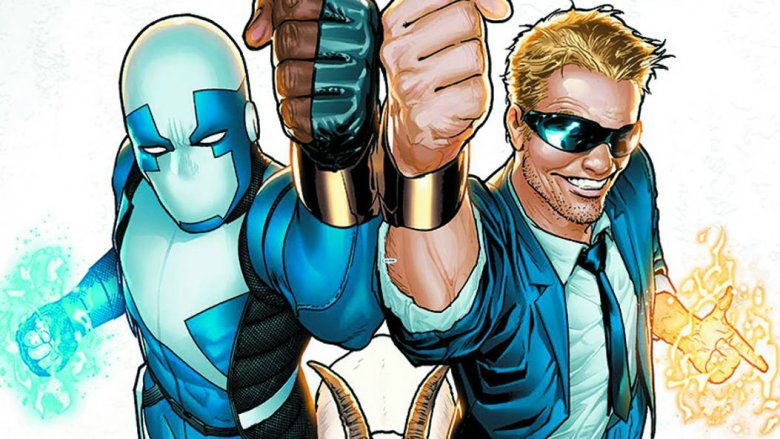 Valiant
When casting directors are looking for a "wisecracking, womanizing slacker," Joel McHale should be near the top of the list.
The Wrap reports that star of NBC's Community and former host of the E! show The Soup is negotiating to play Woody Henderson in the Russo brothers' TV adaptation of the Valiant comic Quantum and Woody. 
Woody and his more straight-laced adoptive brother, Eric, gain unpredictable superpowers thanks to energy control bands they discover while investigating the death of their father. They have to "klang" the bands together every 24 hours or else their powers will kill them.
It would be a reunion for McHale and the Russos. Although Anthony and Joe Russo are best known as the directors of Captain America: Civil War and the upcoming Avengers: Infinity War, they directed several sitcoms before that, including Community. They'll executive produce Quantum and Woody while Andrew Barrer and Gabriel Ferrari (Ant-Man, Ant-Man and the Wasp) wrote the pilot and are expected to serve as showrunners.
The Valiant universe is getting some major star power these days. Jared Leto is reportedly in talks to star in a Bloodshot movie and Dave Bautista (Guardians of the Galaxy) revealed that he's attached to an Eternal Warrior film.
While we wait for more details, check out some TV shows that will blow everyone away this year.