Jared Leto In Talks To Lead Bloodshot Movie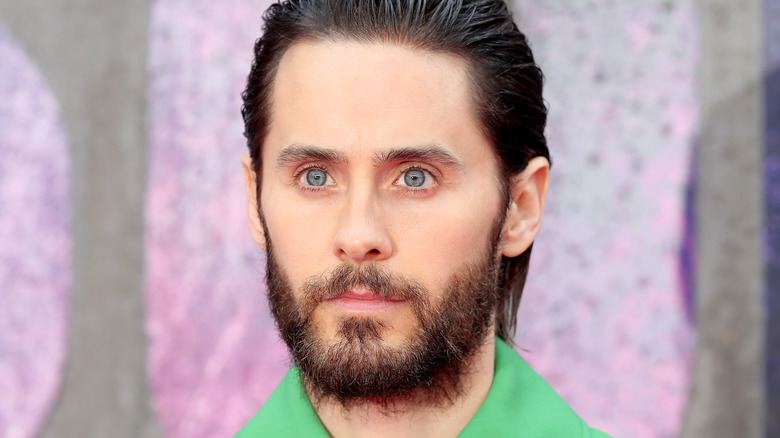 Getty Images
Jared Leto is in early talks to join another comic book adaptation. According to The Hollywood Reporter, the Suicide Squad star has been offered the title character in Sony's upcoming Bloodshot, which is based on the Valiant Entertainment comic of the same name.
The comic version of Bloodshot follows Angelo Mortalli, a mob killer who enters the witness protection program after being framed for murder. However, he is soon given away by his handler, forcing him to become a part of a secret experiment that looks to create the ultimate killing machine. Mortalli has his memories erased and is injected with microscopic computers called nanites, which help transform him into a super soldier who now has to try to figure out what his old life was, all while still facing off against enemies on multiple sides.
Reports say that talks are still in the early stages, with dealmaking yet to begin, so it is possible that Leto could leave the role. His name was previously left off of a shortlist for the part, with reports saying the studio was looking at the likes of Oscar Isaac, James McAvoy, Mark Wahlberg, Nicholas Hoult, and Jake Gyllenhaal for the role. If Leto does sign on, it could be a big commitment, with the movie set to help Sony launch a cinematic universe surrounding Valiant's properties. 
Leto has a number of other high-profile upcoming roles. While the actor has given not-so-clear responses when asked about a potential appearance in Suicide Squad 2, we do know that he is set to play a big role in the upcoming Blade Runner 2049. The Oscar-winner is also next set to appear in The Outsider, a drama set in World War II Japan. 
Dave Wilson, a partner of Deadpool's Tim Miller at Blur Studios, is set to direct the movie based off a script from Eric Heisserer (Arrival). Neil H. Moritz (the Fast and the Furious franchise) and Toby Jaffe (Total Recall) will produce, while Jason Kothari and Dinesh Shamdasani (Ninjak vs. the Valiant Universe) will executive produce. The film was initially set to be released this year, although with the late casting, it seems like we'll have to wait quite a bit longer for Bloodshot to hit theaters. For now, see some other upcoming superhero movies that will blow you away.