Quantum And Woody TV Series Coming From The Russo Brothers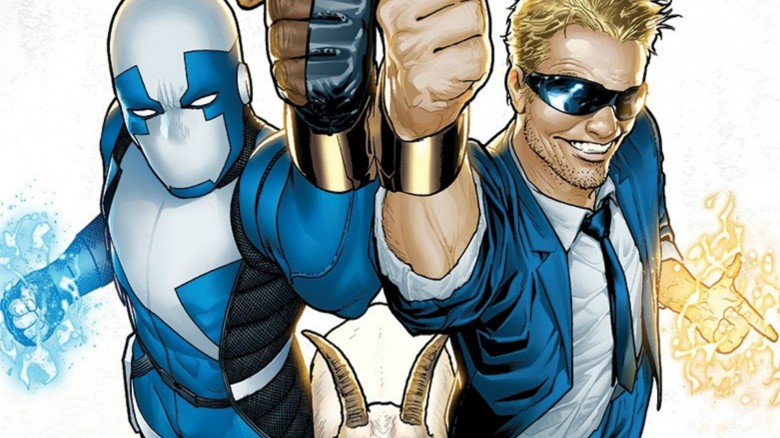 Valiant
Where do you go after filming the colossal, two-part Avengers: Infinity War? If you're the Russo brothers, you apparently go back to your TV roots.
TheWrap reports that Anthony and Joe Russo, the duo behind the upcoming Marvel ensemble (along with Captain America: The Winter Soldier and Captain America: Civil War), will produce a TV series based on the acclaimed Valiant comic book Quantum and Woody. Sources said Ant-Man sequel writers Andrew Barrer and Gabriel Ferrari will executive produce and write the pilot.
Of course, the Russo brothers are no strangers to television. They won an Emmy for directing Arrested Development and they served as executive producers on Community and Happy Endings.
For those unfamiliar with Quantum and Woody, the comics follow a pair of bickering, interracial, adopted brothers who are given superpowers during a laboratory explosion while investigating the death of their father. Here's the official synopsis: "Once upon a time, Eric and Woody Henderson were inseparable. Adopted brothers. Best friends. Brilliant minds. Years later, they are estranged siblings, petty rivals, and washed-up failures. But when their father's murder leads them into the throes of a life-altering accident, Eric and Woody will find themselves with a whole new purpose–and a perfectly legitimate reason to wear costumes and fight crime. Go big or go home, folks!"
There's probably a fair amount of time before we'll see the show. The Russo brothers are currently filming Infinity War, with the first installment due in May 2018 and the second to follow in May 2019. While we wait, check out what could be next for Marvel after the two-part epic.