The Story Behind This Spider-Man: Homecoming Poster Is Hilarious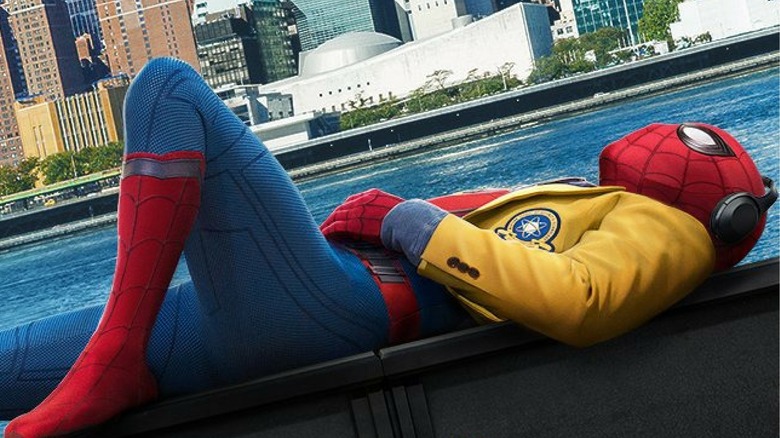 As it turns out, one of Spider-Man: Homecoming's most iconic posters came about because Tom Holland was taking a nap. The star revealed during an interview that the poster featuring Spider-Man laying down with the NYC skyline in the background actually came about because of his real-life sleep schedule.
"An interesting story about that poster is that is actually me, asleep," Holland said in the interview. (via Instagram) "Like, that is not part of the movie, that is me, in between takes, like asleep. Just we were shooting this scene and I was just really tired that day and I was just asleep on the floor and the photographer took a picture so when they made that the poster I was like, what the hell guys? That's really good, though." 
Holland's napping on set seems to have worked well, both for the poster and for the film. The poster ended up being a key part of a marketing campaign that catapulted the movie to a $117 million opening weekend, and Holland's performance earned rave reviews from critics, who rewarded the movie with a 92 percent on Rotten Tomatoes. The movie has continued to build on its initial box office success, currently sitting at over $300 million domestic and nearly $400 million worldwide. (via Box Office Mojo)
Holland can hopefully put his napping skills to good use again on the set of the upcoming Homecoming sequel. For now, though, see some unanswered questions left by the first movie.