Spider-Man Takes A Break In New Homecoming Poster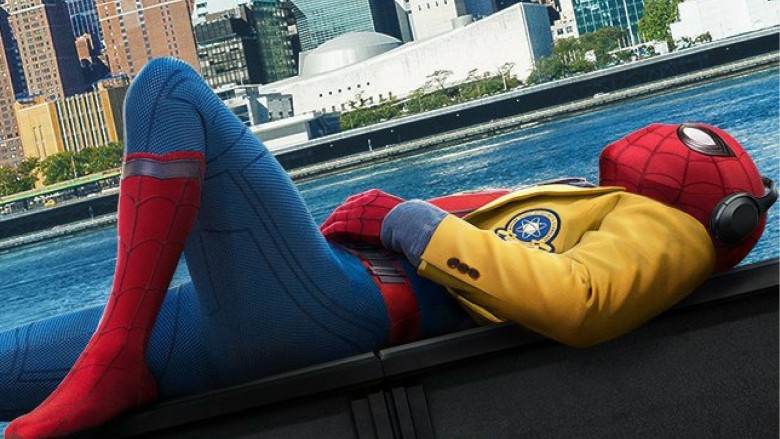 Sony Pictures
Even Spider-Man needs to take a break sometimes. The newest poster for the character's upcoming superhero flick shows Peter Parker (Tom Holland) lying by the Hudson River, with a view of the Manhattan skyline (with the Avengers tower) in the background. The poster was accompanied with the caption, "Homework can wait. The city can't."
Spider-Man: Homecoming will pick up after the events of Captain America: Civil War and will find Parker bored with his life as a regular high school student, spending his time fighting crime with hopes of one day joining the Avengers. Although his mentor Tony Stark (Robert Downey Jr.) thinks he isn't ready, Spider-Man still decides to take on Vulture (Michael Keaton) when he shows up in New York.
The cast also features Michael Chernus and Bokeem Woodbine as villains Tinkerer and Shocker, and Marisa Tomei in a reprise of her Civil War role as Aunt May. Donald Glover, Zendaya, Tony Revolori, Jacob Batalon, Laura Harrier, Tyne Daly, Jon Favreau, Logan Marshall Green, and Hannibal Burress fill out the cast.
Homecoming is due out in theaters on July 7. You can view the full poster below, watch the trailer for the movie, then see all of the hidden details that you may have missed in the first look at the film.