Spider-Man: Homecoming Dominates Weekend Box Office With $117 Million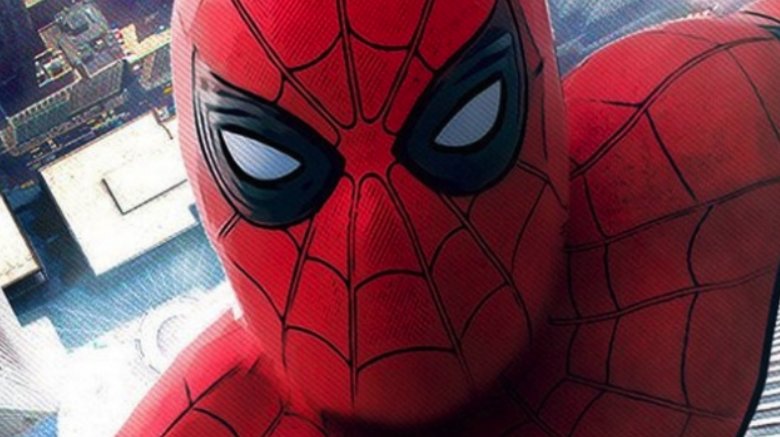 Sony
Everyone knew Spider-Man: Homecoming would have a big opening weekend, but not this big.
Tom Holland's formal introduction as the Marvel webslinger brought in $117 million during its first weekend, easily surpassing industry estimates, which predicted the movie would come in somewhere in the $90 million to $110 million range. Sony set relatively conservative estimates at $80 million. It's the third-largest opening of the year, finishing above Wonder Woman's $103 million debut.
The movie picks up just minutes after Holland's first MCU appearance in last year's Captain America: Civil War, and follows Peter Parker as he goes back home to Queens and struggles to return to regular life. When the Vulture (Michael Keaton) arrives on the scene, Parker can't help but get involved, despite the advice of his mentor Iron Man (Robert Downey Jr.).
Homecoming is the largest opening for a single character introduction in the Marvel Cinematic Universe, topping the $98.6 million that Iron Man made back in 2008. Of course, The Avengers holds the opening weekend record within the MCU with a staggering $207 million in 2012, but that was a star-powered ensemble bringing together multiple heroes who were already box office champs on their own. As it stands now, Homecoming has the second-largest opening for any Spider-Man feature (not adjusting for inflation), narrowly coming in above Sam Raimi's 2002 original, which opened with $114 million.
"Everyone at Sony and Marvel are thrilled," said Josh Greenstein, Sony's marketing chief (via Variety). "It's safe to say it's a triumphant return for Spider-Man."
Elsewhere, Despicable Me 3 continued to deliver for Universal and Illumination, despite a noticeable drop-off from its opening last weekend. The animated sequel racked up almost $34 million, which is down 53 percent, but still gives Gru and the gang an impressive $149 million domestic gross in just two weeks. The sequel sees Gru (Steve Carell) pulled back into his evil ways after meeting his twin brother Dru (also voiced by Carell), and introduces the '80s-obsessed villain Balthazar Bratt (voiced by South Park's Trey Parker).
Edgar Wright's Baby Driver pulled into third during its second weekend, finishing with $12.7 million. While it saw a 38 percent drop from last weekend, the stylish action extravaganza still qualifies as a summer hit with a running total of $56 million. Ansel Elgort stars as Baby, a young getaway driver who wants to get out of the business, but is brought back in by a mysterious crime boss (Kevin Spacey). 
Meanwhile, Wonder Woman saw a big dip with just $10 million over the weekend, but remains a massive success for the DCEU with a total haul of $368 million. 
You can view this weekend's full box office results below.
Top 10 Weekend Box Office Gross
1. Spider-Man: Homecoming: $117,015,000 (–), $117,015,000 Total Domestic Gross 
2. Despicable Me 3: $33,998,8775 (–53 percent), $149,189,535  Total Domestic Gross
3. Baby Driver: $12,750,000 (-38 percent), $56,883,072 Total Domestic Gross
4. Wonder Woman: $10,135,000 (-62.7 percent), $368,786,191 Total Domestic Gross
5. Transformers: The Last Knight: $6,300,000 (-60.4 percent), $118,916,760 Total Domestic Gross
6. Cars 3: $5,636,000 (-41.8 percent), $133,733,412 Total Domestic Gross
7. The House: $4,815,000 (-44.8 percent), $18,630,678 Total Domestic Gross
8. The Big Sick: $3,650,000 (+121 percent), $6,920,323 Total Domestic Gross
9. 47 Meters Down: $2,844,000 (-37 percent), $38,537,647 Total Domestic Gross
10. The Beguiled: $2,086,25 (-34.1 percent), $7,435,559 Total Domestic Gross