Where You've Seen The Manifest Cast Before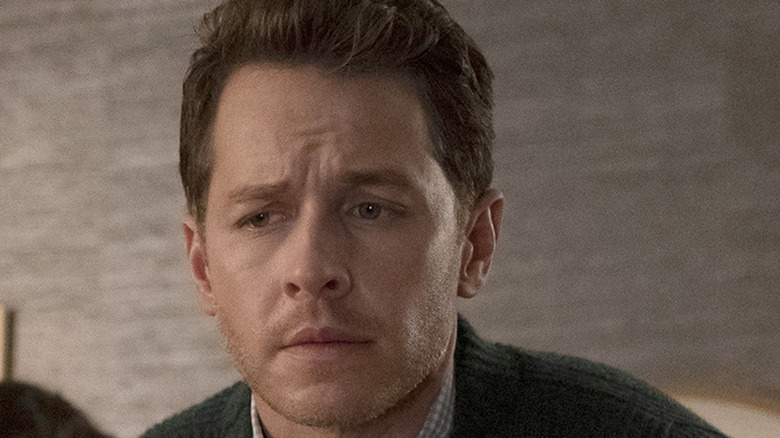 Virginia Sherwood/NBC
The 2018 NBC supernatural drama series "Manifest" delivered a plot premise too intriguing to ignore: Flight 828, an airliner carrying 191 passengers bound for Jamaica, experiences turbulence and returns to its departure site in New York City. Upon landing, the travelers and crew learn that they've been missing for more than five years. Left to pick up the pieces of their shattered lives, several of the "828rs" also begin receiving messages — visions and voices — warning or directing them in unspecified ways. These "Callings" unite a cross-section of the passengers to uncover the truth behind them, which involves government conspiracies, mysterious goings-on, and quite possibly, a miracle or two.
Unfortunately, the premise wasn't enough to keep "Manifest" on the network; after three seasons, NBC pulled the plug on the show in 2021. Enter Netflix, which enjoyed record-breaking results after streaming the show's three seasons, agreeing to revive "Manifest" for a fourth and final go-round composed of 20 episodes and reportedly slated for an airdate in late 2022. Whether you're eagerly awaiting this new season, catching up with previous episodes, or intrigued by the plot and considering a binge, it's helpful to take a closer look at the show's impressive cast. With that in mind, here is a rundown of where you may have seen the cast of "Manifest" before.
If you're a Wimpy Kid movie fan, you know Melissa Roxburgh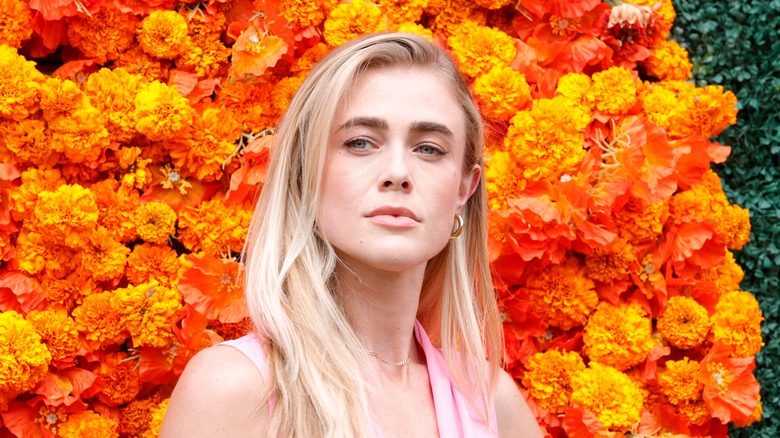 Frazer Harrison/Getty Images
Police detective Michaela Stone leaves on Flight 828 with a heavy heart; she blames herself for the loss of her friend, Evie, in a car accident, and is torn over a marriage proposal from her boyfriend, Jared. But once the plane lands — five years after its departure — Michaela's situation becomes increasingly more complex. 
She becomes locked into a triangle with Jared (who got married to another woman during her absence) and Zeke (Matt Long), a hiker whose near-death experience attunes her to him through the Callings. The pair become involved, though Jared was less than subtle about the torch he still carried for her. Adding to her stress was the numerous Callings experienced by her brother Ben and nephew Cal (Jack Messina), both of whom were on the flight with her.
Canadian actress Melissa Roxburgh led the "Manifest" cast for all three seasons on NBC. She made her debut in the 2011 comedy "Diary of a Wimpy Kid: Rodrick Rules," and returned to the franchise for its third feature, "Diary of a Wimpy Kid: Dog Days," albeit in a completely different role (she transitioned from a friend of Rodrick's to his crush). Appearances on "Arrow" and "Supernatural" preceded feature film projects like "Leprechaun: Origins" and "Star Trek Beyond," for which she was encased in heavy prosthetic makeup as Ensign Syl. A chance at series stardom for Roxburgh came with the 2017 military series "Valor," but the program only lasted a season.
She was cast in "Manifest" the same year that "Valor" ran its course. Roxburgh will reprise Michaela in the Netflix iteration of "Manifest," and has also joined the cast of the upcoming feature "Mindcage," with John Malkovich.
Josh Dallas: Thor, Prince Charming, and now Manifest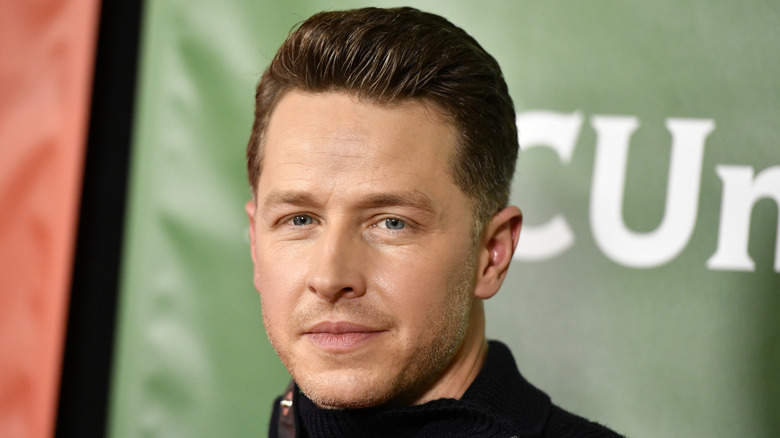 Frazer Harrison/Getty Images
Mathematician Ben Stone leaves on Flight 828 bound for Jamaica with his sister Michaela and son Cal (Jack Messina), promptly disappearing for a half-decade. Upon return with his fellow passengers, Stone faces an uphill battle to rebuild his life: wife Grace (Athena Karkanis) has moved on to a new relationship, while his relationship with daughter Olivia (Luna Blaise) remains as distant as it was before his disappearance. He spends much of his time in the three seasons on NBC repairing fences with his loved ones, only to see them ripped away when Angelina (Holly Taylor) stabs Grace shortly after the birth of their new child.
Actor Josh Dallas played Ben Stone in the first three seasons of "Manifest," and will reprise the role when the series moves to Netflix. He began his career on the British stage, appearing with the Royal Shakespeare Company and other theater groups while also landing roles on UK series like "Doctor Who" ("Silence in the Library," with David Tennant as the Doctor). Dallas moved to American TV in the late 2000s through roles on "Hawaii Five-0" and "CSI" before earning a Marvel-sized showcase as Fandral, one of the Warriors Three and steadfast companion to Thor in 2011's "Thor."
Though he did not reprise the role in subsequent "Thor" films, Dallas moved on to another famous fantasy figure, Prince Charming, on "Once Upon a Time." The role, which introduced him to his wife (actress Ginnifer Goodwin) and earned him two Teen Choice Award nominations and a People's Choice nod, also paved the way for "Manifest," which debuted in the same year "Once Upon a Time" brought down its curtain.
Voice-over star Athena Karkanis stepped in front of the camera for Manifest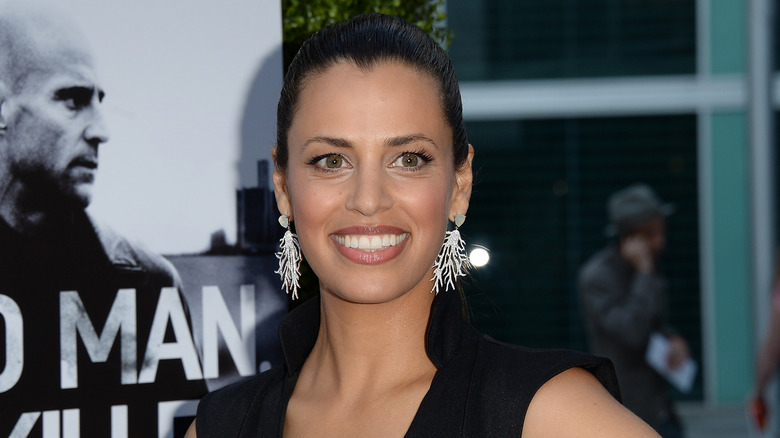 Jason Merritt/term/Getty Images
Tragedy seemed to follow Grace Stone throughout her three-season run on "Manifest." She lost her husband Ben, son Cal, and sister-in-law Michaela during the events surrounding Flight 828, and attempted to start her life again with the help of her daughter Olive (Luna Blaise) and a friendly support group member named Danny (Daniel Sunjata). But then Flight 828 and its passengers returned after a five-year absence, which led to confusion and conflict, made even more complicated by Grace's pregnancy. The couple mended their relationship (sorry, Danny), but things took a turn with the arrival of Angelina (Holly Taylor) and the sudden disappearance of Cal. Grace's storyline ultimately ended with her shocking murder at the hands of Angelina, though she managed to glimpse a now-grown Cal (Ty Doran) in her final moments.
Canadian actress Athena Karkanis played Grace in Seasons 1 through 3 on "Manifest." A prolific voice-over actor whose credits range from "Wild Kratts" to "Skyland" and the video games "Diablo III" and the "Star Wars: The Old Republic" series, Karkanis has also appeared in numerous live-action films and on television series. The former included the fourth and fifth titles in the "Saw" horror franchise, as well as George Romero's "Survival of the Dead" and "The Barrens" (alongside Stephen Moyer of "True Blood").
TV work prior to "Manifest" included numerous Canadian series like "Degrassi: The Next Generation" and "Republic of Doyle," as well as stateside programs like "Supernatural" and "The Expanse." Shortly before the debut of "Manifest," Karkanis appeared in a recurring role on "House of Cards" as the conservative gadfly Melody Cruz. Karkanis is one of two series regulars that will not return to the series when it debuts on Netflix, the other being Jack Messina as Cal.
Former Fresh Off the Boat star Luna Blaise played Olive Stone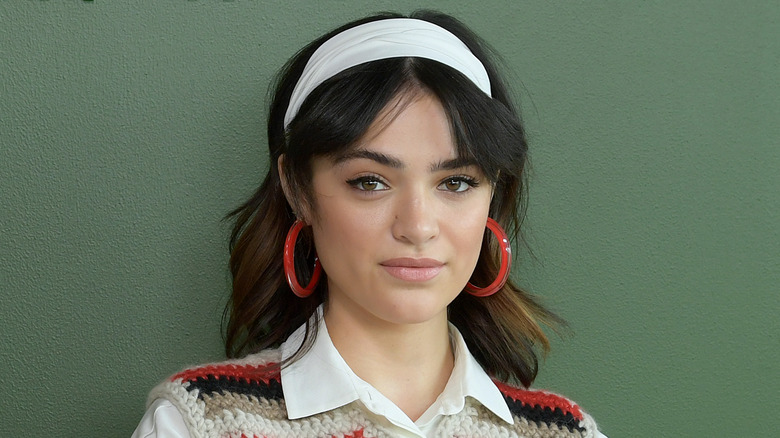 Ben Gabbe/Getty Images
Olive Stone is the daughter of Ben and Grace Stone, and twin sister to Cal, who joins her mother on Flight 537 while her father, brother, and aunt Michaela board Flight 828, both bound for a holiday in Jamaica. Only the former plane reaches its destination, while 828 remains a mystery for a half-decade until reappearing in New York. Olive is dismayed to discover that her brother has remained five years younger, but channels that confusion into helping her father and aunt unravel the secrets behind the flight.
Actress Jenna Kurmemaj appears briefly as the younger Olive, who is played as a teenager by Luna Blaise. The daughter of Scottish music video director Paul Boyd and Mexican-American actress Angelyna Martinez-Boyd, Blaise made her acting debut in "Vicious Circle," a 2008 indie feature directed by her father. Prior to "Manifest," her best-known role was undoubtedly Nichole, Eddie Huang's friend and neighbor, on 24 episodes of "Fresh Off the Boat." After issuing a pair of music singles, "Over You" and "Secrets," in 2017 and 2018 respectively, Blaise joined the cast of "Manifest" as Olive Stone. She is currently slated to return to the series for Season 4.
Matt Long was a late-comer to the Manifest cast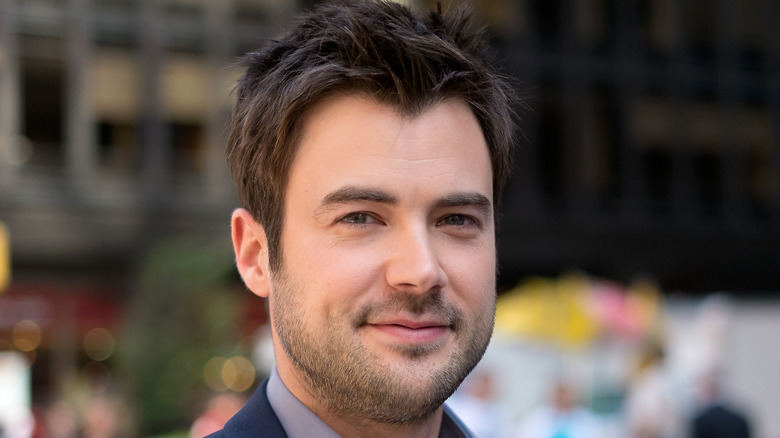 D Dipasupil/Getty Images
Zeke Landon wasn't aboard Flight 828, but he experiences similar supernatural phenomena that draw him to the passengers, and in particular, Michaela Stone. Zeke appears to die while trapped in a snowbound cave, but returns to life a year later, like the flight passengers. Before his death, he becomes fixated on Michaela, with whom he finally connects through her nephew, Cal, after he receives a calling about him. The duo fall in love and throw themselves into figuring out what happened to them and the 828 passengers — and to the surprise of all involved, Zeke beats his Death Date, which was determined by the expanse of time between his original "death" and resurrection.
Matt Long made his debut as Zeke in the Season 1 episode "Vanishing Point," remaining with the series as a recurring character throughout the next two seasons. He first drew audiences' attention opposite Logan Lerman as one of the leads in the WB TV series "Jack & Bobby," He followed this with appearances in "Ghost Rider" (as the young Johnny Blaze) and on "Mad Men" as the sexist freelance artist Joey Baird. Guest shots on "The Newsroom," among other series, as well as a recurring role on "Private Practices" and series regular stints on the short-lived "Deep End" and "Lucky 7" preceded his role on "Manifest."
In an interview with Variety, Long confirmed that Zeke will return for several episodes in the fourth season of "Manifest" on Netflix, which may require some schedule-juggling on his part: he's also a cast member on a new series pilot, "Getaway," for NBC.
"I don't know what's coming," he said. "I just hope that Zeke plays a really big part in it, and I'm just really excited and can't wait to see what it is ... we're all really thrilled."
Jack Messina kicked off his acting career as Cal Stone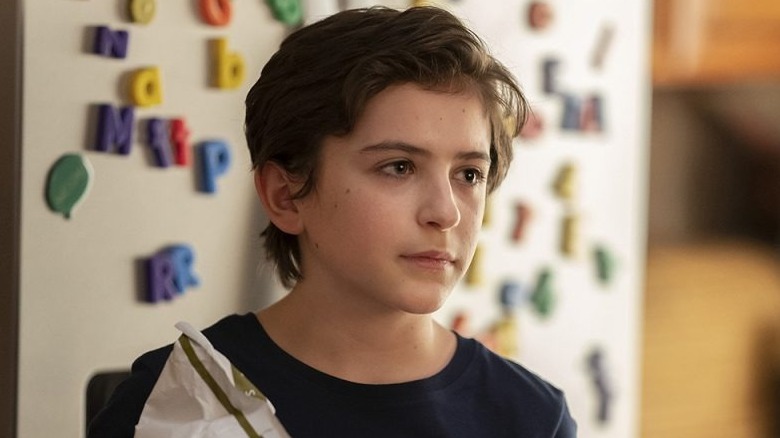 Peter Kramer/NBC
Young Cal Stone is at the heart of one of the most complex mysteries in "Manifest." The adolescent son of Ben and Grace Stone, Cal disappears with his father and aunt Michaela on Flight 828, only to return five years later without having aged at all. 
Cal appears to experience more intense Callings than the other flight survivors — he suffers seizures and speaks in Bulgarian after connecting with passenger Marko Valeriev — which draws the attention of the malevolent Major (Elizabeth Marvel), who has designs on the 828rs. The damage from the Callings grows worse over time, with Cal suffering burns when Flight 828's tail undergoes experiments. He later disappears after discovering the plane, but appears to his mother — now his proper age, and played by Ty Doran — before she dies from stab wounds.
"Manifest" is the most substantive credit on the brief list of credits for actor Jack Messina, who played Cal. Prior to playing the role for three seasons, he made his TV debut on a single episode of "The Marvelous Mrs. Maisel." Messina will not return to "Manifest" in Season 4; Cal, having grown to teenage-dom, will now be played by Doran.
Americans star Holly Taylor turned bad on Manifest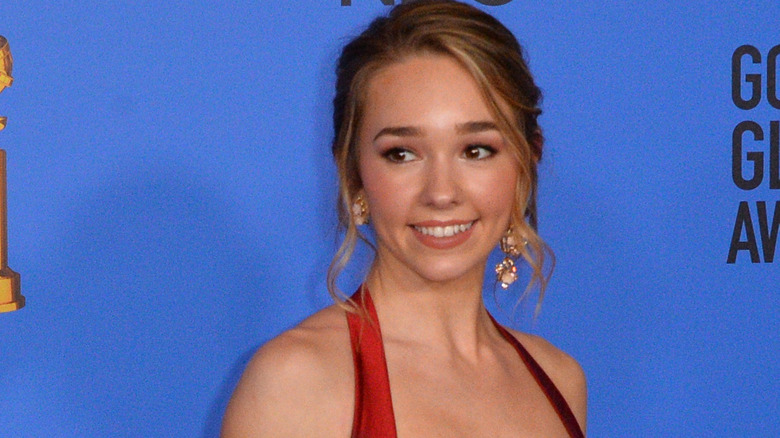 Featureflash Photo Agency/Shutterstock
Teenager Angelina Meyer undergoes one of the most alarming story arcs of any character on "Manifest." A survivor of Flight 828, her experience with the Callings makes her ultra-religious parents believe she's possessed, causing them to lock her in their basement; Michaela rescues her, which turns out to be a bad idea. The influence of Adrian sends her after Grace, whom she stabs before kidnapping her baby, Eden. That Flight 828 also disappears again only is almost an afterthought in the wake of such a shocking scene.
Canadian actress and dancer Holly Taylor debuted as Angelina in the third season of "Manifest." A Critics Choice Award nominee and Young Artist Award winner for her run as Paige Jennings on "The Americans," Taylor began her performing career at the age of 11 in the Broadway run of "Billy Elliott." Minor roles in independent features preceded her "Americans" role, which was followed by guest shots on "The Good Doctor" and "Bull." Taylor made her first appearances as Angelina in 2021, the same year she graduated from Kean University with a degree in graphic design and interactive advertising. Taylor will return to wreak more havoc as Angelina in Season 4.
Frank Deal's Captain Daly tried to save the day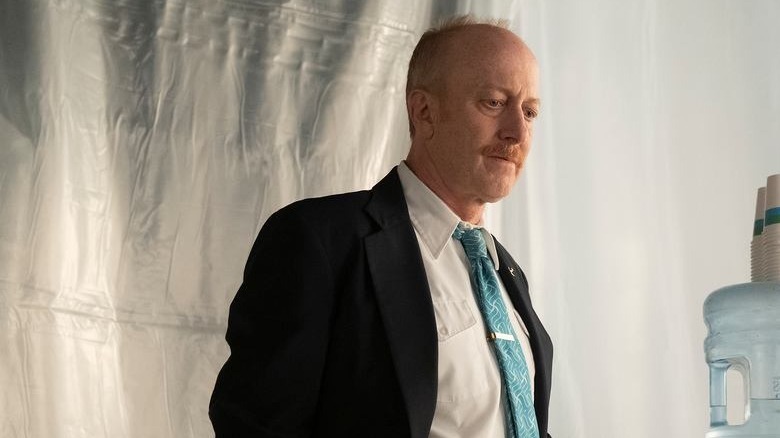 NBC
Frank Deal's Captain Bill Daly was behind one of the biggest surprises on "Manifest." Daly was the captain of Flight 828, and returned with its crew and passengers five years after the plane's disappearance. Daly took the brunt of the blame for the plane's unusual flight path, and attempted to clear his name in a very extreme way.
Daly tried to recreate the disappearance of Flight 828 by hijacking a plane, which was shot down by the National Guard. However, neither Daly nor wreckage of the plane were ever recovered — until Daly appeared to Mahira Kakkar's Dr. Aria Gupta in the cockpit of the original Flight 828.
Frank Deal, who played Captain Daly, initially intended to become a stage director, but shifted gears in the early 2000s to focus on acting. Guest roles soon followed on "Law & Order" and "Boardwalk Empire," among many other series, as did two recurring roles on "SVU" (Attorney Don Newine and FBI Agent O'Connell) and appearances in films like "The Amazing Spider-Man 2" and "Non-Stop."
In 2015, he began a lengthy run as Julia Garner's CIA agent father on "The Americans," as well as a recurring role on the Netflix series "Gypsy." While appearing on "Manifest," Deal also turned up on HBO's "The Outsider" and "Your Honor," as well as the Ben Stiller-directed miniseries "Escape at Dannemora." It's unclear at this time if Deal will return to "Manifest" in Season 4.
Stage and TV vet Daniel Sunjata guested as Grace's new boyfriend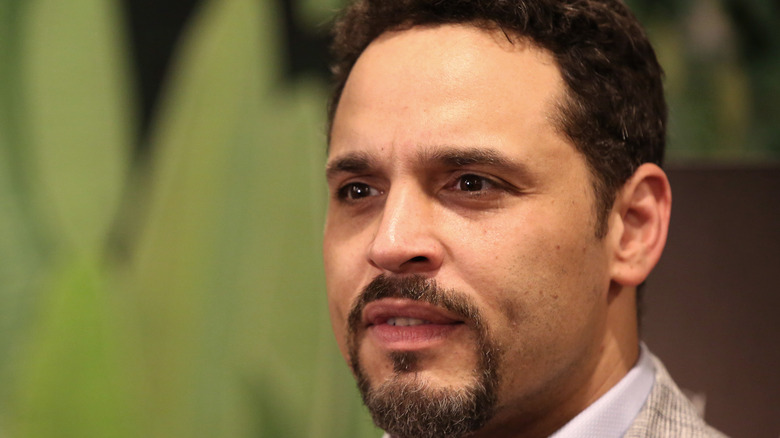 Walter Mcbride/Getty Images
Grace meets Danny at a support group, which she attends as a means of coping with the loss of her husband Ben and son Cal. Their relationship grows slowly, due largely to Danny's connection to Grace's daughter, Olive. But their chance at happiness crumbles when Ben and Cal return along with the other passengers of Flight 828, and further complications arise when Grace is found to be pregnant. Ben's return essentially ends Danny's storyline on "Manifest."
Daniel Sunjata played Danny (no last name given) in five episodes of "Manifest." The Illinois-born actor got his start in front of the camera in a 1998 performance of Shakespeare's "Twelfth Night" with Helen Hunt and Paul Rudd that aired on PBS. A Tony-nominated performance as a baseball player who comes out as gay to the public in "Take Me Out" led to guest and recurring roles on "Sex and the City" and "Law & Order: Special Victims Unit," as well as his breakout performance as firefighter Franco Rivera on "Rescue Me."'
Roles in features like "The Devil Wears Prada" and "The Dark Knight Rises" preceded recurring turns on "Grey's Anatomy" (as Nurse Eli) and "Graceland." After capping his five episodes on "Manifest," Sunjata returned quickly to TV via guest shots on the revived "Twilight Zone" and recurring work on "Power Book II: Ghost."
Character actress Elizabeth Marvel handled the heavy duties as the Major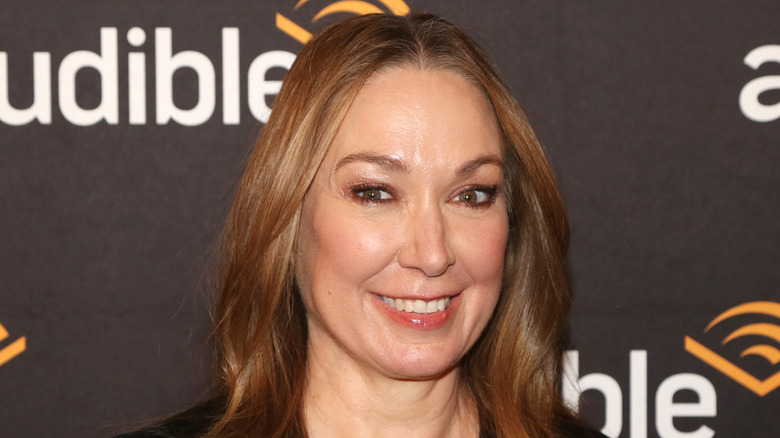 Bruce Glikas/Getty Images
Major-General Kathryn Fitz, otherwise known as the Major, is the primary villain in "Manifest." A career military officer with a talent for psychological warfare, the Major sought to use the Flight 828 passengers as the source for a biological weapon, and kept tabs on the survivors through various deceptive means. Chief among these was posing as a psychiatrist to observe Saanvi Bahl (Parveen Kaur), but the scheme proves fatal: Saanvi poisoned the Major, who revealed her diabolical scheme shortly before her death.
Screen Actors Guild nominee Elizabeth Marvel played the Major in Seasons 1 and 2 of "Manifest." A veteran stage actress and multiple Obie Award winner, Marvel has enjoyed a long and successful career on television and in films. Her big-screen credits include the Coen Brothers' "Burn After Reading" and "True Grit," Steven Spielberg's "Lincoln," Noam Baumbach's "The Meyerowitz Stories," and Todd Haynes's political thriller "Dark Waters."
TV efforts prior to "Manifest" included series regular work on "The District" and recurring roles on "Law & Order: Special Victims Unit," "Nurse Jackie," and "House of Cards." Shortly before joining "Manifest," she played President Elizabeth Keane on "Homeland," and after completing her run on the series, Marvel signed on to play the demonically possessed Victoria Helstrom on the blink-and-you-missed-it Marvel TV series "Helstrom."
Ty Doran is the new Cal for Season 4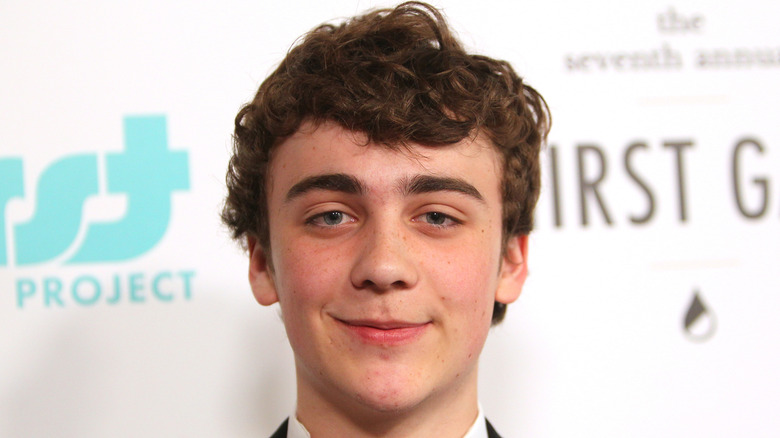 David Livingston/Getty Images
When viewers tune in to "Manifest" for its fourth and final season on Netflix, they'll notice a big change among the cast members. Jack Messina, who played Cal Stone on the first three seasons of the series, will be gone; as the Season 3 finale revealed, Cal is no longer an adolescent, having suddenly gained the five years of age that he lost while among the missing on Flight 828. Actor Ty Doran played the teenage Cal in the Season 3 finale, and takes over the role as a full-time cast member in Season 4.
Doran is relatively new to screen acting, having logged only two projects previous to "Manifest." He starred in the supernatural-themed 2015 short "Brushstrokes" before signing on for a supporting role in the second season of the ABC anthology series "American Crime." On that John Ridley series, Doran played the younger brother of a college student who accused the members of a championship team of drugging and sexually assaulting him. 
Garrett Wareing was briefly Olive's love interest, TJ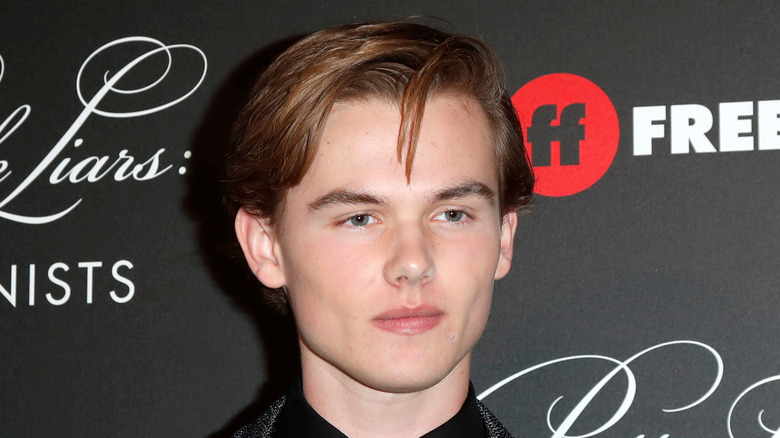 Kathy Hutchins/Shutterstock
Archaeology student TJ Morrison switched planes at the last minute to board Flight 828 with Olive Stone, whom he met prior to boarding. He lost almost everything during his disappearance — his mother committed suicide and his belongings are lost — and continued to take emotional and psychological hits upon his return (he was accused of a murder after receiving a Calling about a girl in a grave). He later bonded with the Stone family and began a relationship with Olive, but his character dropped out of sight after departing for Egypt to research the connection between the flight and ancient mythology. It's unknown if the character will return for Season 4.
Texas native Garrett Wareing played TJ on Season 2 of "Manifest." Appearances in short films preceded his feature debut (along with that of his sister, actress Mackenzie Wareing) in 2014's "Boychoir," with Dustin Hoffman and Kathy Bates. This led to roles in indie features like "Perfect" (2018) and a recurring run on "Pretty Little Liars: The Perfectionists" in 2019. After completing his stint on "Manifest," Wareing worked steadily on TV series like "Queenpins" and features like the upcoming "God is a Bullet" while also developing a career behind the camera as producer and director on several short films.
Daryl Edwards is a full-time Manifest star now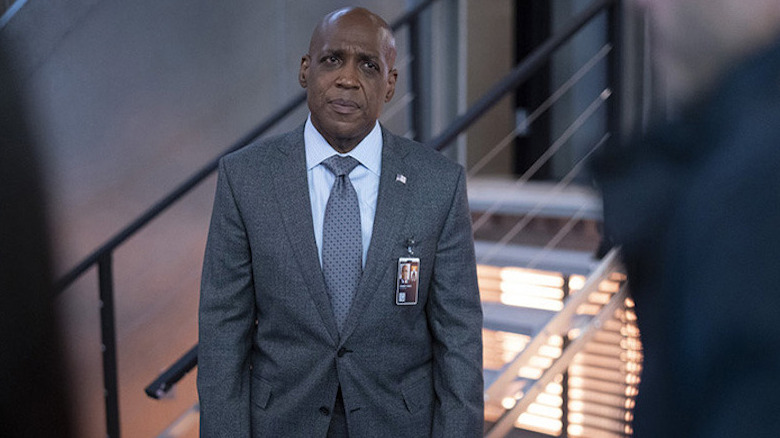 Peter Kramer/Warner Bros/NBC
Among the recurring actors on "Manifest" making the move to series regular is Daryl Edwards, who plays the determined and apparently indestructible National Security Agency director Robert Vance. Tasked with uncovering the truth about Flight 828, Vance finds himself embroiled in a sprawling government conspiracy so complicated that it eventually takes his life in mid-Season 1. Vance, however, has only faked his death, all the better to track the Major and continue his investigation.
Edwards is a veteran actor in both features and television with credits that reach back to 1981; early roles include turns in "Fort Apache the Bronx," "Splash," and appearances in several films by John Sayles, including "The Brother from Another Planet," "City of Hope," and "Honeydripper." TV stints included return engagements on "NYPD Blue" and "Law & Order," which led to substantial runs on "Daredevil" (as compromised detective Carl Hoffman), "The Americans" (FBI Agent Delluva), and "Defending Jacob" (trial judge).
Edwards' feature career has continued to flourish with roles in "You Don't Know Jack" (with Al Pacino), "The Judge" (with Robert Downey, Jr.), and most recently, the quasi-"Sopranos" movie "The Many Saints of Newark." The latter project took place while Edwards was in the midst of filming "Manifest," to which he'll return for the fourth and final season.