Why NSA Director Vance From Manifest Looks So Familiar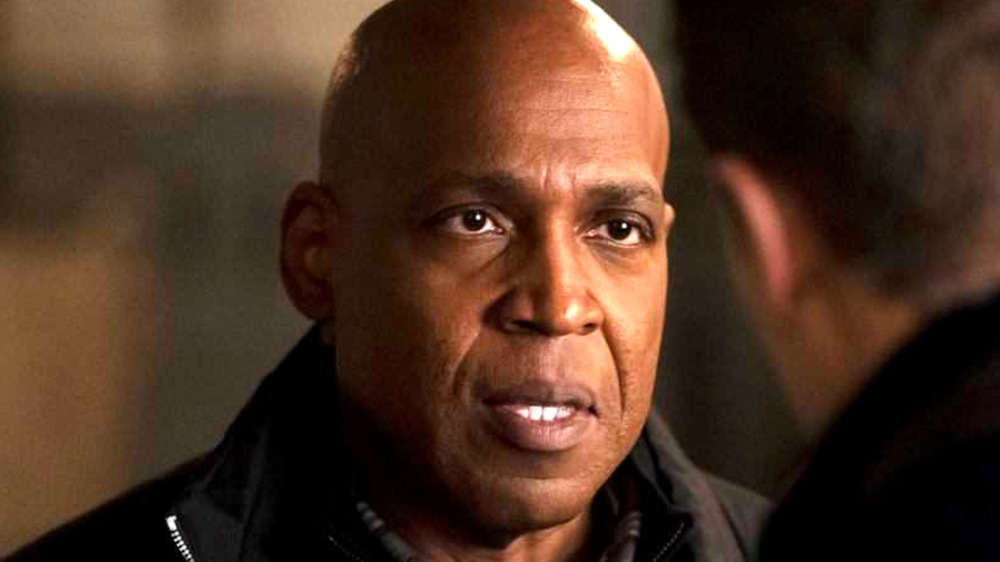 NBC
How far would you go to find an answer to that which is completely unexplainable? Would you be willing to get your hands dirty?
Though he is purportedly in charge of the entire National Security Agency in the world of the NBC supernatural drama Manifest, Director Robert Vance (no connection to Vance Refrigeration) takes a remarkably hands-on approach to the show's central mystery: investigating the disappearance, and reappearance more than five years later, of the passengers of Montego Air Flight 828.
To be fair, it's quite the task, accompanied as it is by a dizzyingly complex array of strange occurrences, shadowy figures, and conspiracies that seem to follow the group as they attempt to reintegrate into society. Vance throws himself so headlong into the task that he gets caught in an explosion and is presumed dead in the middle of the first season. However (minor spoiler alert), he reveals himself to passengers such as Ben (Josh Dallas) and Saanvi (Parveen Kaur) in the premiere of season 2, explaining that he faked his own death in order to track the mysterious Major (Elizabeth Marvel) who has sinister plans for the passengers.
Fortunately, we're able to clear up one mystery right here: the reason Vance looks familiar. Veteran character actor Daryl Edwards has a long history playing supporting parts and small roles on TV and movies. Here are some of the places you might recognize him from. 
Edwards played an arcade gamer in The Brother from Another Planet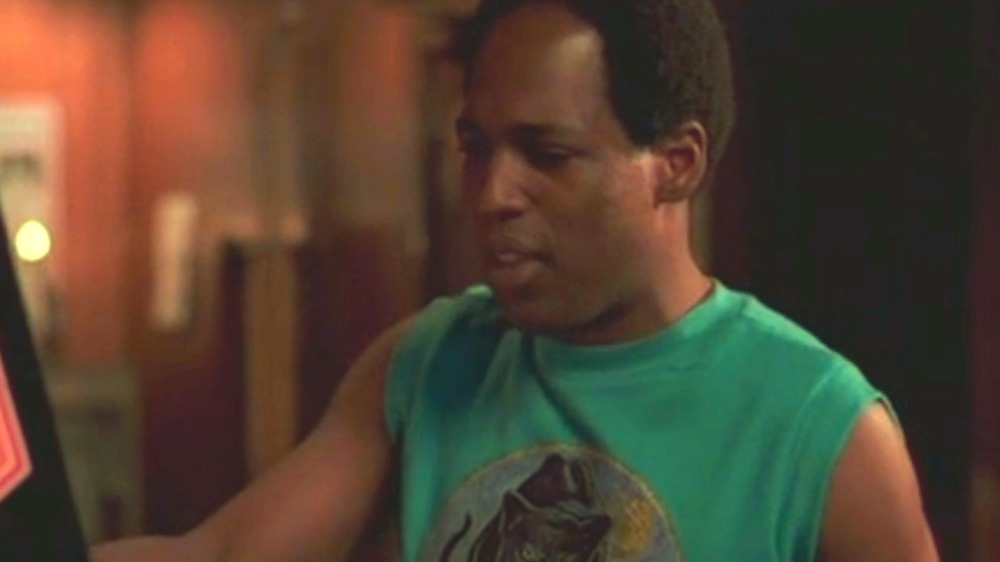 Cinecom Pictures
One of Edwards' first film roles came when he played Fly, a friendly bar patron and obsessive arcade gamer, in independent film legend John Sayles' 1984 sci-fi cult classic, The Brother from Another Planet. 
The Brother from Another Planet stars Joe Morton as a mute alien refugee who crash lands on Ellis Island and has to navigate New York City and escape the pursuit of a pair of alien hunters (Sayles and David Strathairn). If you don't get to see his three-toed feet, then the Brother appears to be a normal Black human male, wandering the city, trying to make sense of the chaos. 
Along the way he meets a wide variety of New York characters who project their thoughts and desires onto his silent-but-curious persona. Fly is one of these, a near-constant presence in the bar the Brother stumbles into early in the film. Fly spends much of his time playing the arcade machines in the back, ones the Brother is able to fix with a mere touch of his hand, which ends up getting The Brother a job as a repairman as he learns to make the city his home. 
Edwards brought down a Kingpin on Daredevil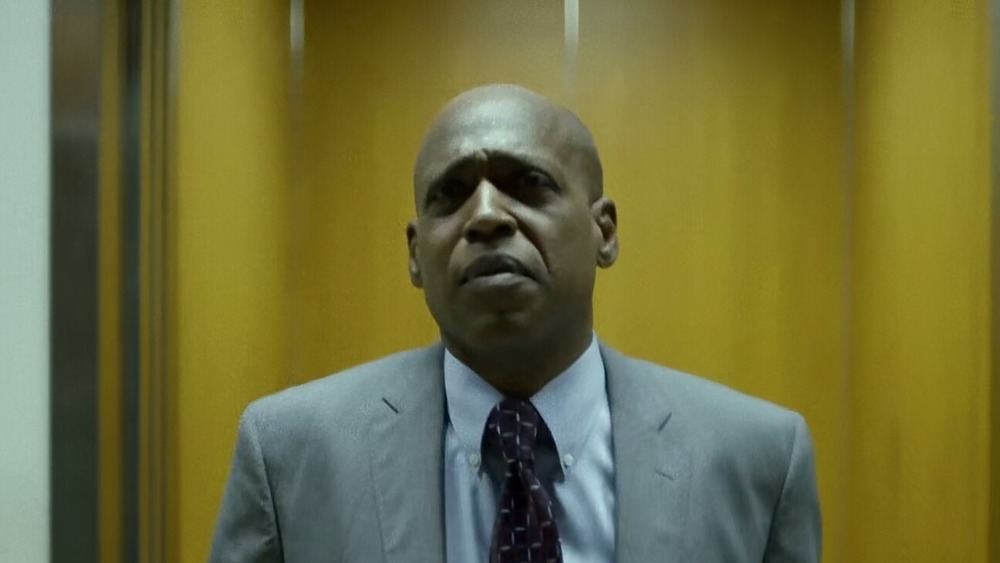 Netflix
More recently, Edwards played NYPD detective Carl Hoffman on the first season of Marvel Television's Daredevil series in 2015. 
Hoffman is part of a corruption double act along with his partner Christian Blake (Chris Tardio), eliminating witnesses and slowing down cases for the sake of Wilson Fisk's (Vincent D'Onofrio) criminal empire. When Blake is shot and put in a coma, Fisk pays Hoffman to kill his partner to make sure he doesn't talk upon waking up. The poison he administers wakes his partner up, just in time for Daredevil (Charlie Cox) to arrive and knock Hoffman out before questioning Blake, which allows Hoffman to blame his partner's death on the vigilante.
But Hoffman is turned against Fisk by Fisk's associate Leland Owlsley (Bob Gunton). Fisk attempts to have him killed, but he is saved by Daredevil. The hero convinces him to implicate Fisk, and watches over Hoffman as he goes to the police to make a statement admitting to receiving bribes from Fisk and providing names of the big man's criminal associates, leading to the arrest of Fisk and his underlings. All in a day's work for Edwards, who quickly returned to law enforcement in another role ...
Edwards came back to law enforcement on The Americans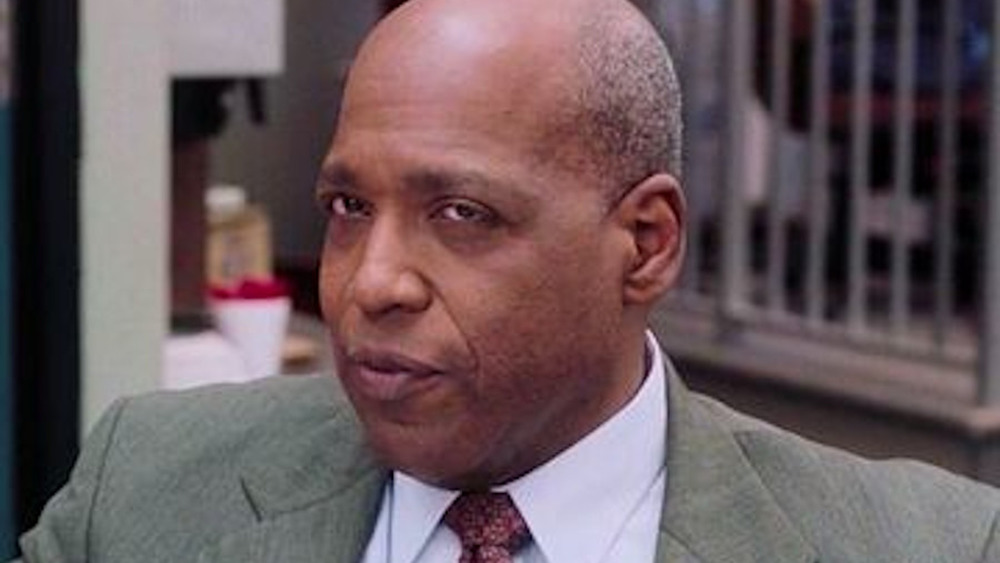 FX
The NSA is not the first federal security agency Edwards has worked for in his lengthy career, though he wasn't in charge of the last one.
In 2018, Edwards did a brief stint as a staff member of the Federal Bureau of Investigation, playing the guest role of Agent Delluva in a trio of episodes of FX's espionage masterpiece The Americans. Delluva worked with Agent Stan Beeman (Noah Emmerich) at the FBI, but doesn't appear to have been involved in the same sorts of counterintelligence work as Beeman — at least not in the way that Agent Dennis Aderholt (Brandon J. Dirden) or Agent Frank Gaad (Richard Thomas) are. (Case in point, they have first names.)
This relegates Delluva to a tertiary role within the on-screen bureau, along with the likes of fellow background office-mate Agent Pedersen (Jeremiah Wiggins). But it's like they always say, you don't get to be head of the NSA without doing your time in the trenches of an entirely different bureau throughout the 1980s. They say that, right?
Edwards joined the bench on Defending Jacob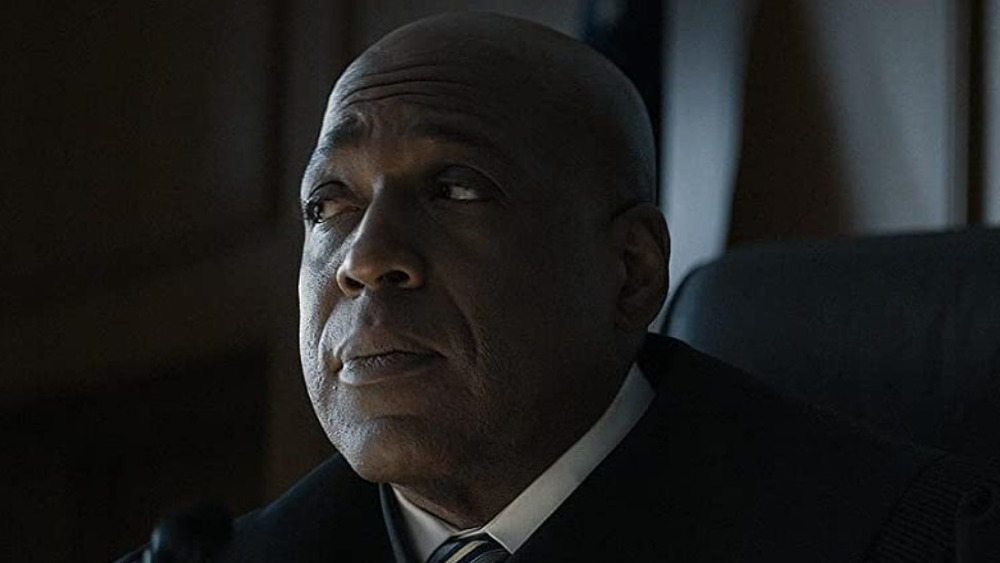 Apple TV+
Federal agents may be one specialty of Edwards', but he has even more experience playing members of the judiciary, most recently as Judge Fisher in the 2020 Apple TV+ streaming series Defending Jacob.
It's Judge Fisher who presides over the murder trial of Jacob Barber (Jaeden Martell), who is accused of stabbing his classmate to death. The character appears in only the final two episodes, during which he tries to keep both sides of his courtroom in order. He unsuccessfully tries to caution against Jacob's father Andy (Chris Evans) joining the defense.
In addition to his Defending Jacob role, Edwards has played three other on-screen judges in the last eleven years: one on an episode of Chicago Justice in 2017; one as a judge but not the judge in the 2014 Robert Downey Jr.-Robert Duvall drama film The Judge; and one in the 2010 Al Pacino-starring Jack Kevorkian TV movie You Don't Know Jack. 
Look how far he's come from playing arcade games in a bar all day.