Why Josh Dallas From Manifest Looks So Familiar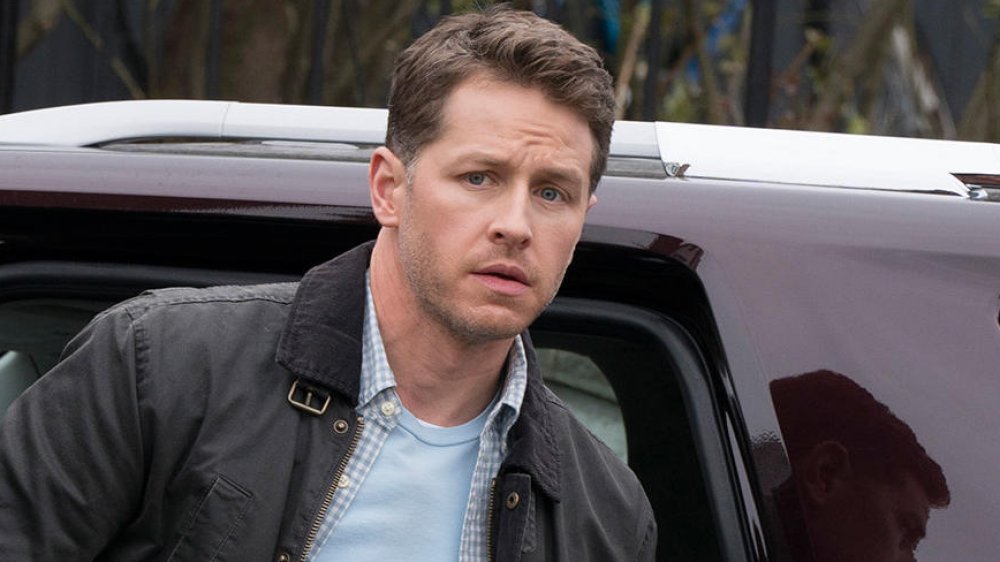 NBC
Over the course of the first two seasons of NBC's primetime drama Manifest, the character of Ben Stone has played a key figure in one of the most intriguing mysteries on television — one that saw the passengers of Flight 828 return to the world, without having aged, a full five years after their flight disappeared. Among the names on Flight 828's titular document was Stone, a brilliant mathematician whose young son Cal vanished alongside him during the fateful flight. As the mysteries of Manifest continue to unfold (often propelled by voices Stone now hears in his head), it's becoming more and more clear that the mathematician may have more to do with the disappearance of Flight 828 than we initially thought.
If you're among the millions of viewers tuning in to Manifest every week, we'll assume that you're already heavily invested in Stone's unfolding narrative. If so, it's largely due to the skillful performance of Josh Dallas, the actor who portrays him. If his face looks familiar, it's because you've almost certainly seen him before — and we're here to clue you in as to where.
Josh Dallas battled alongside Thor in the MCU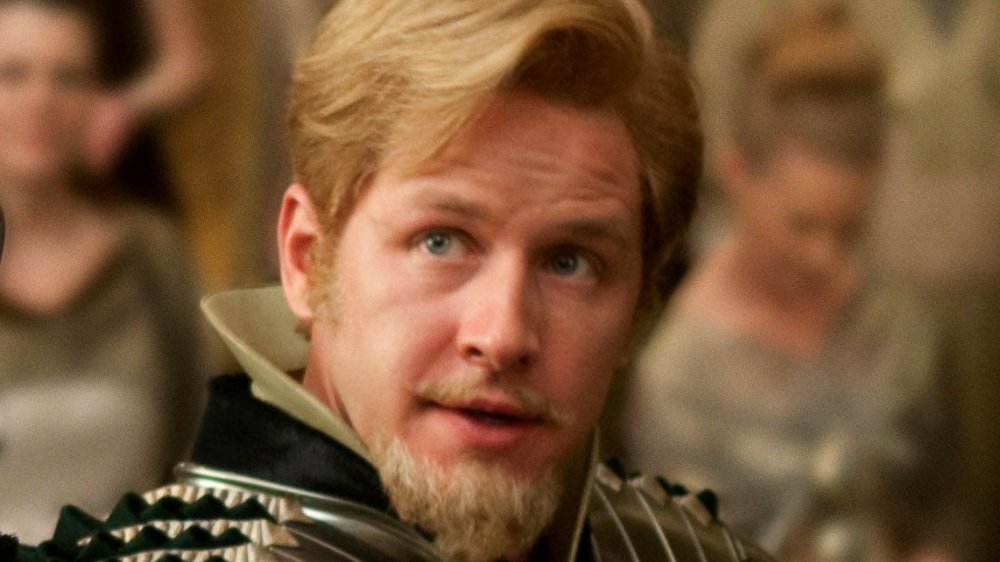 Disney/Marvel
While Dallas is still relatively early in his acting career, he's already got a couple of impressive credits to his name. Of those credits, none was more high profile than his turn as one of the Warriors Three opposite Mr. Odinson in the 2011 Marvel flick Thor. If you're having trouble placing Dallas' face in Thor, you'll need to imagine him with the longer hair and the fancy-man goatee that adorned the face of Thor's swash-buckling pal Fandral.
Yes, that was actually a virtually unknown Dallas battling and drinking and cavorting alongside the God of Thunder in the movie's Asgard-set scenes. If you're wondering how he landed that coveted early MCU role, well, it was more or less a matter of being in the right place at the right time, as it seems Kenneth Branagh and Team Marvel had a bit of an issue casting the part. Initially, the role of Fandral was offered to Zachary Levi, who relinquished the role when scheduling issues arose after his cult-hit spy series Chuck was unexpectedly given a fifth season order. The part then fell into the hands of Stuart Townshend, who apparently just couldn't get on the same page with Marvel about the direction of the character.
Hot off an appearance in horror sequel The Descent 2, Josh Dallas stepped in at the last minute, and played Fandral with no shortage of bravado. If you're wondering why you didn't see him in 2013's Thor: The Dark World, or 2017's Thor: Ragnarok, it's because Dallas subsequently had to give up the part due to scheduling conflicts. Luckily, future Shazam! star Levi was available to re-claim the role when Dallas stepped away — which proves there is unquestionably some sort of cosmic symmetry in the universe.
Josh Dallas stole hearts as Prince Charming on Once Upon A Time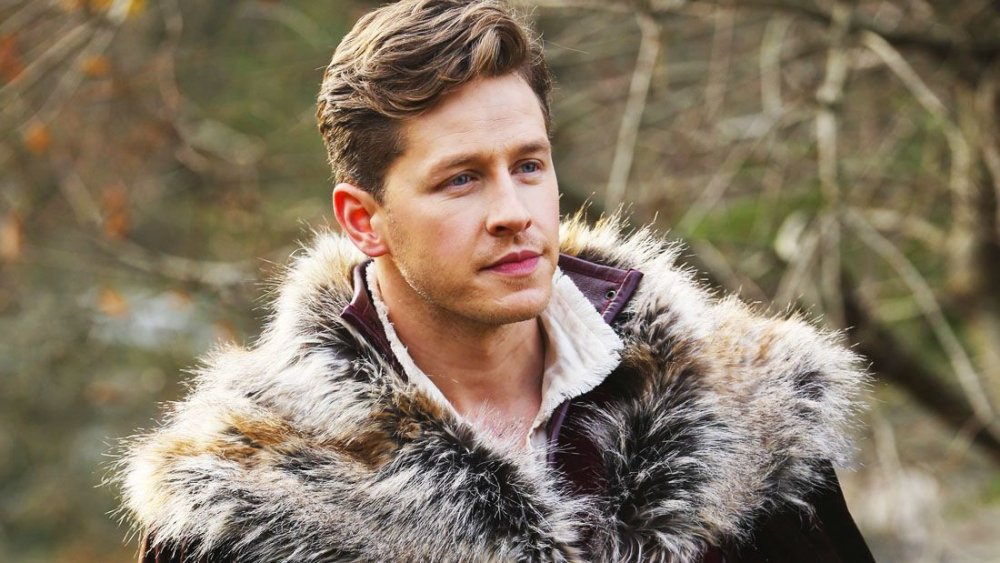 ABC
If you're curious as to what sort of role could possibly have taken precedence over a prime (if admittedly underwritten) MCU gig, it was the lure of a steady paycheck via his own small-screen series. It's a safe bet that producers on the soapy prime time fantasy confection Once Upon A Time were fans of Dallas' work in Thor, casting the young actor as the show's dashing Prince Charming (or David Nolan, depending on which realm we're talking about). Not only did the role make proper use of Dallas' leading man charisma, it also allowed him to occasionally don the sort of period-slash-fantasy attire he wore in Thor. 
Dallas went on to appear as Prince Charming-slash-David Nolan in all seven seasons of Once Upon A Time. As it happens, while Dallas' Prince Charming was wooing Ginnifer Goodwin's wayward Snow White, the pair lived their own real-world happily ever after, falling in love on the fantastical set of Once Upon a Time and marrying just ahead of the series' fourth season premiere. So hey, if you've somehow missed Dallas in his many appearances on big screens and small, it's entirely possible you've seen him walking a red carpet or two with his on-and-off-screen paramour. And if you want to start getting acquainted with the talented actor's work, Manifest is currently airing its second season Tuesday nights on NBC.