Exciting Batgirl News For Fans Of J.K. Simmons' Commissioner Gordon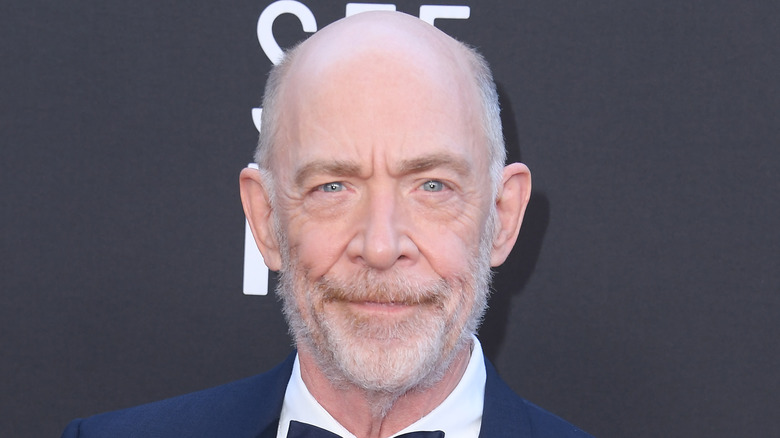 Steve Granitz/Getty Images
The cinematic DC universe is set to expand even further with the upcoming release of "Batgirl" on HBO Max later this year, though a specific release date is still unconfirmed. Directed by Adil El Arbi and Bilall Fallah, the film will see Leslie Grace step into the boots of Barbara Gordon aka Batgirl, marking the character's return to the live-action, feature-length DC world for the first time since Alicia Silverstone played the role in "Batman & Robin."
"Batgirl" will follow Barbara as she fights crime as her alter ego and goes head-to-head against a serial arsonist known as Firefly (Brendan Fraser). One notable element to the upcoming film is that it will also see the return of J.K. Simmons as Jim Gordon, who previously portrayed the role in the 2017 cut of "Justice League," as well as "Zack Snyder's Justice League," which debuted on HBO Max in 2021. Not only is Jim Gordon the commissioner of the Gotham City Police Department and a close friend of Batman (portrayed by Michael Keaton in the movie), but he is also the father of Barbara Gordon, thus making his relationship to the bat-themed crime-fighting team incredibly complicated.
Jim Gordon's role in "Batgirl" remains shrouded in mystery, as do many of the details related to the movie. That said, J.K. Simmons' recent comments surrounding his role in the film should get fans very excited about what is in store when it finally hits the streaming service.
Fans will get to see more of Gordon's home life in Batgirl
Addressing his return to the role of Jim Gordon in "Batgirl" in an interview with DiscussingFilm, J.K. Simmons noted that audiences will see a different side to the character than they did in previous on-screen appearances. Specifically, audiences can look forward to seeing more of his domestic life when Barbara Gordon's story debuts.
"It's much more than I got to do in my brief stint as Commissioner Gordon in Zack Snyder's film. And really, it was fun because it was a completely different side of Commissioner Gordon," Simmons said. "All that we saw in the little snippets of Zack Snyder's 'Justice League,' in either the original or in Zack's brilliant, expanded cut, it was just Commissioner Gordon being business-like and needing Batman's help. In this film, I think I'm allowed to say since it does center on Batgirl, we see much more of Commissioner Gordon at home."
This makes sense when fans consider the context of the character. As Batgirl's father, Commissioner Gordon spends quite a bit of time with Barbara at home after his shift as a Gotham police officer ends. By shifting focus away from Gordon in his role as the head of the Gotham police (though that will still be a facet of the role), "Batgirl" can instead show audiences a more casual and relaxed version of the character –- one focused on his relationship with his daughter, rather than the criminal element of the city.