Major Changes Coming To The Batman's Gotham City PD Spin-Off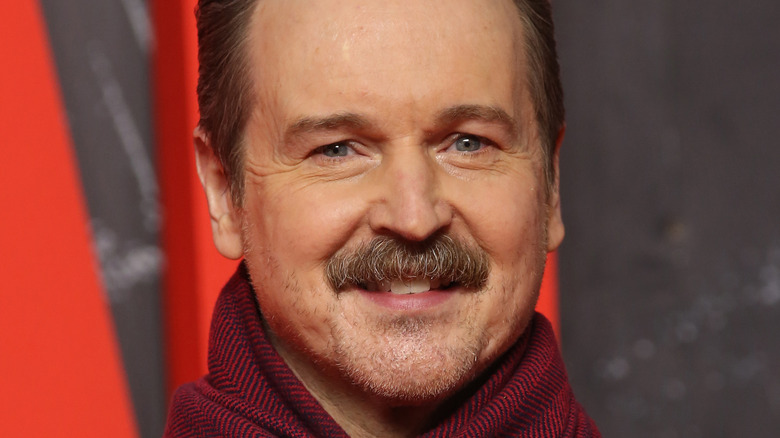 Lia Toby/Getty Images
Since even before "The Batman" released in early March, the internet was buzzing with various rumors regarding a spin-off series for director Matt Reeves' new corner of the DC multiverse. By mid-September, DC had already confirmed the existence of an upcoming HBO Max series focusing on the film's version of The Penguin, played by Colin Farrell. At the same time, further rumors continued to swirl about a separate series focused on the Gotham City Police Department.
Unfortunately for fans of the GCPD, however, it seems as though that concept has since evolved into something far more sinister. Since originally conceiving the idea, Matt Reeves and his collaborators have made some major changes to the spin-off, moving the focus somewhat far away from the GCPD and placing it on another of Gotham's iconic institutions. 
More specifically, the GCPD spin-off has transformed into a series revolving around Arkham Asylum, or as it's called in "The Batman," Arkham State Hospital.
The Arkham spin-off will provide a new, horrifying spin on the location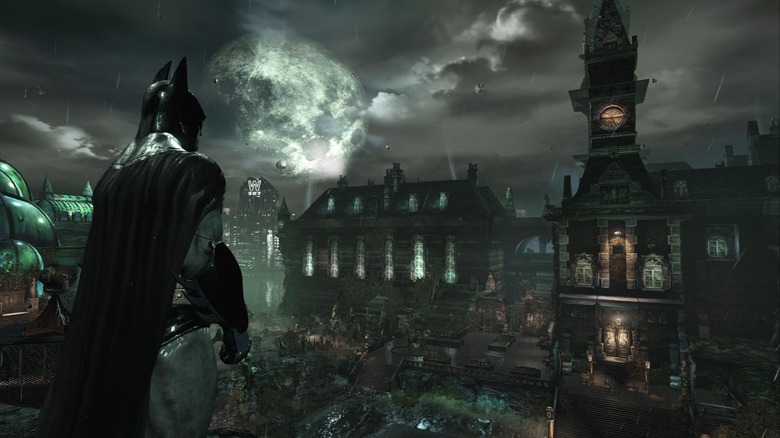 Rocksteady Studios/Warner Bros.
Arkham Asylum is, without a doubt, one of the most recognizable locations in Batman comics. Not only is it the namesake of a wildly successful tetralogy of action games by developer Rocksteady Studios, but it's also a primary location in multiple influential comics stories. Among these is Grant Morrison and Dave Kean's "Arkham Asylum: A Serious House on Serious Earth," which served as inspiration for the games while also providing a psychological and horror-driven look at both Batman and the Asylum itself. These themes are echoed by Reeves who, in an interview with The Cyber Nerds, revealed the spin-off's new direction.
"The GCDP thing, that story has kind of evolved," Reeves said. "We're actually now moving more into the realm of exactly what would happen in the world of Arkham ... almost leaning into the idea of — it's like a horror movie or a haunted house that is Arkham. The idea of, again the way that Gotham is a character in the movie, I really want Arkham to exist as a character, so that you go into this environment and encounter these characters in a way that feels really fresh."
On paper, visiting Arkham sounds like a logical step forward for this Batman. Aside from the character's familial ties to the institution, Reeves' film already presented themes that fit well into Arkham's maddening world.