The Last Jedi Director, Mark Hamill Want You To Avoid The Movie's Marketing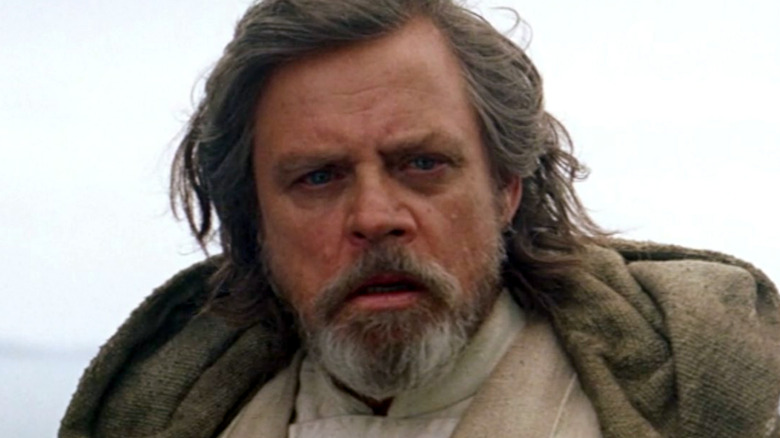 There's still about four months worth of trailers and news to come promoting The Last Jedi, and the movie's director and star think you should ignore all of it.
Rian Johnson said on Twitter: "More stuff is coming, that's the nature of the beast. But I fully endorse avoiding everything you can from now till December!" Hamill, who plays Luke Skywalker, followed that up with this: "I fully endorse this Rian Johnson endorsement."
This comes during a week in which Entertainment Weekly released a massive amount of information about the movie as part of the magazine's fall movie preview. We heard more about the relationship between Luke and Rey (Daisy Ridley), found out that Finn will be a "big deal" throughout the galaxy, and got first looks at everything from Snoke's Praetorian Guard to the aliens that live on Luke's island. 
Johnson and Hamill were interviewed for the stories, but it's not like they had a choice. They're contractually obligated to help promote the movie in whichever ways that Lucasfilm sees fit. 
Meanwhile, the studio hasn't actually revealed all that much from the movie, compared to what we typically see ahead of a blockbuster. There's been the one teaser trailer that mostly focuses on Luke and Rey, but we haven't seen the new characters played by Benicio del Toro and Laura Dern, and there's been very little word about details of the plot. It's not unusual for a Star Wars flick, which would assuredly be one of the year's biggest movies even with no marketing at all.
Still, if you want to experience the movie the way the director intends, you'll need to put on blinders for the next several months, and that definitely won't be easy. 
The Last Jedi arrives Dec. 15. If you just can't help yourself and want to know everything you can in advance, find out why the movie will blow you away.