More Details On Benicio Del Toro's Star Wars: The Last Jedi Character Revealed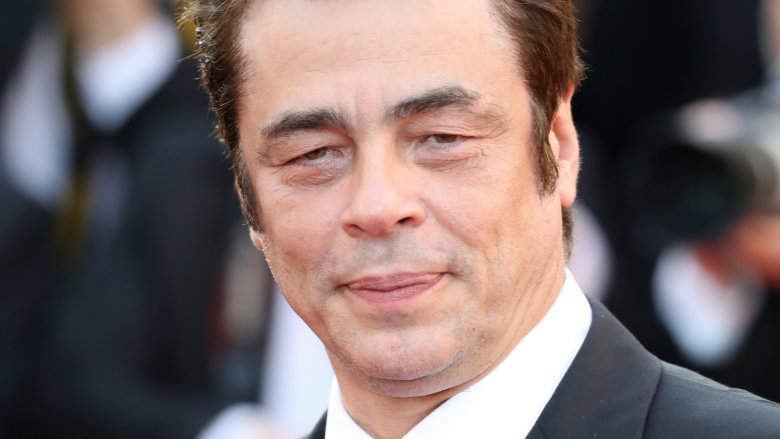 Getty Images
Benicio del Toro will join the Star Wars universe soon with The Last Jedi, but like just about everything else about the Lucasfilm property, details about his character have been kept very strictly under wraps. Del Toro and his co-stars offered up a few more hints about his mysterious character in a recent interview with Entertainment Weekly, teasing which side he falls on in the movie's epic battle.
DJ is described as being "an enigmatic figure whose tattered, threadbare clothes and lackadaisical attitude conceal a sharp mind and expert skills," which apparently include codebreaking. DJ will be brought into the fold when Finn (John Boyega) and new character Rose (Kelly Marie Tran) go on a mission to the rich casino planet of Canto Bight.
"We just need a codebreaker and he's the best in the galaxy," Boyega said of the meeting. "Unfortunately, he's very dodgy and only in it for financial gain. He doesn't fight for any side. He has distinct opinions. The Resistance bombs the First Order one day, the First Order bombs the Resistance on another. It's an ongoing war that will never end. For him, he's trying to benefit off of that– which doesn't make him the person you want to trust."
Tran reiterated Boyega's comments, adding that even just acting with del Toro as the character was an unsettling experience. "When I was on set with that character, I felt like there was a tiger in the room, and I always had to be watching," she said. "Like an animal, at any moment he could do something, and I didn't know what."
Star Wars: The Last Jedi flies into theaters on Dec. 15. For now, see why the film will blow you away.