Rumored Details About Laura Dern's Star Wars Character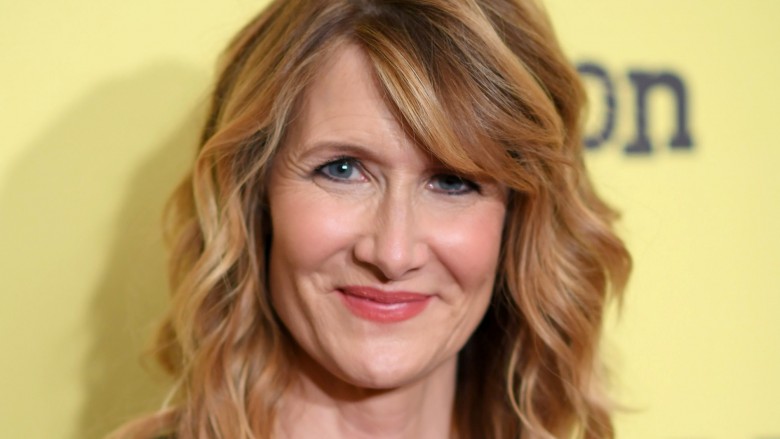 Getty Images
Laura Dern will make her Star Wars debut in The Last Jedi, and while Lucasfilm has remained typically tight-lipped about pretty much everything, a new report may give us an idea of what to expect from her character.
According to Making Star Wars, Dern will play Admiral Holdo, a political rival to General Leia Organa, and a flashy one at that. We'd already heard that she'll sport an elaborate pink hairdo in the flick (a look that's reminiscent of the prequels), but she'll also reportedly wear a regal gown, a cape, and "metallic braces" on her wrists.
Rumor has it that Holdo will also be a "nemesis" to X-wing pilot Poe Dameron (Oscar Isaac), despite technically being on the same side with the Resistance. The other Rebels might be "divided" by Holdo's involvement, although she reportedly does bring new vehicles to the fight against Supreme Leader Snoke and his Mega Destroyer.
Sources said Dameron will be a fleet leader in The Last Jedi, responsible for guiding a group of fighters throughout the galaxy. His black X-wing will also receive some special modifications to make it even faster.
Dern won't be the only notable addition to Star Wars in the upcoming sequel. Benicio del Toro is also aboard, reportedly playing a shadowy figure codenamed "DJ." It's believed his character will be involved with the "casino planet" of Canto Bight, and del Toro reportedly sports all black with a trench coat, and a "Han Solo-style" belt to hold his blaster. He wears his hair short, but also has an odd cap that doesn't have a bill. He looks "slimy and dirty," and like he "belongs in the criminal underworld."
Of course, none of this is confirmed, so take it with a grain of intergalactic salt. But it's shaping up to be a big week for Star Wars news. There will be a big announcement on Good Morning America on Tuesday (April 11), and it could be about the first teaser, which is expected to debut at this week's annual Star Wars Celebration.
The Last Jedi will arrive Dec. 15. In the meantime, check out why it will be better than you think.