Why The Last Jedi Will Blow You Away In December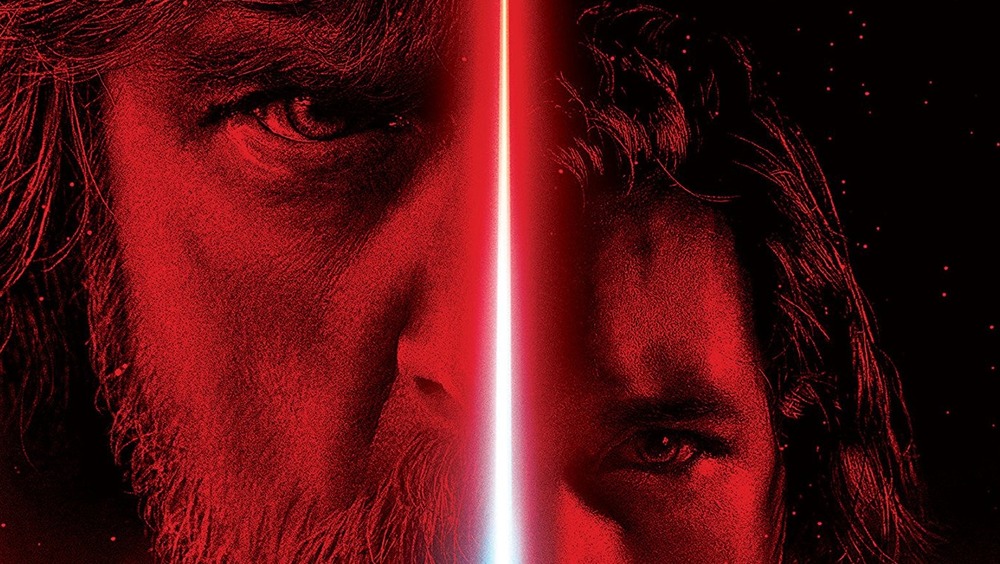 Let's not kid ourselves: we already know The Last Jedi will melt everybody's brain when it arrives in theaters this December. After The Force Awakens revitalized the Star Wars franchise at the movies in 2015, there was little doubt that the follow-up would probably be pretty amazing. But now that we've gotten our first real look at the movie via the debut teaser trailer, we can say with some certainty that Episode VIII will take us places we never even knew we wanted to go. Here are just a few reasons why Star Wars: The Last Jedi will blow you away on December 15, 2017.
Rian Johnson's sci-fi cred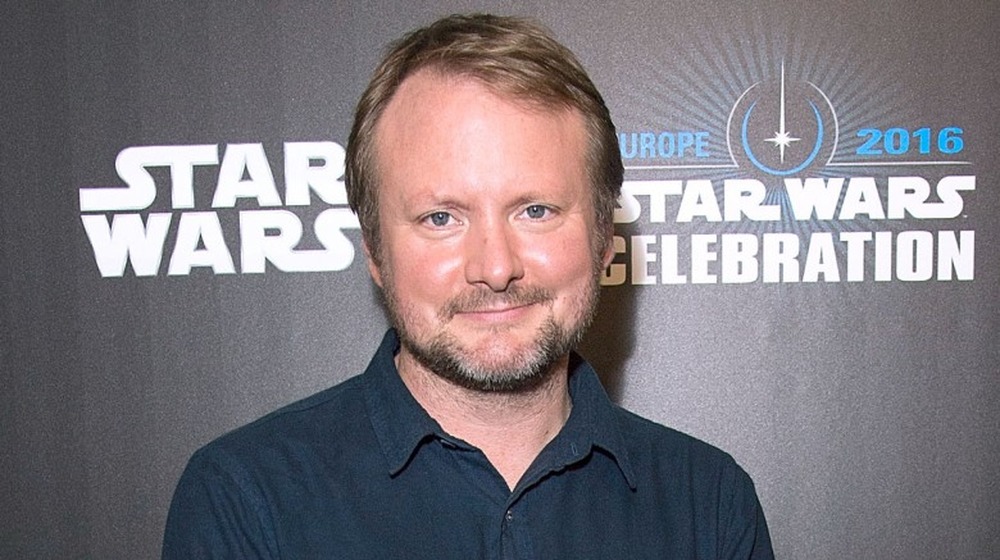 Getty Images
When it comes to Hollywood's current crop of go-to directors, Last Jedi director Rian Johnson may not necessarily be a name everyone recognizes immediately. But ask any film buff, and they'll tell you he's been helming incredible flicks with consistent regularity for years. For example, if you haven't yet checked out 2012's Looper, which was written and directed by Johnson, do yourself a favor and make sure you watch it as soon as possible. In it, Johnson took a relatively low budget and produced one of the more impressively thought-provoking—and all-out exciting—science fiction movies in recent memory. Just imagine what he'll pull off with a Disney-sized budget.
Lots of Luke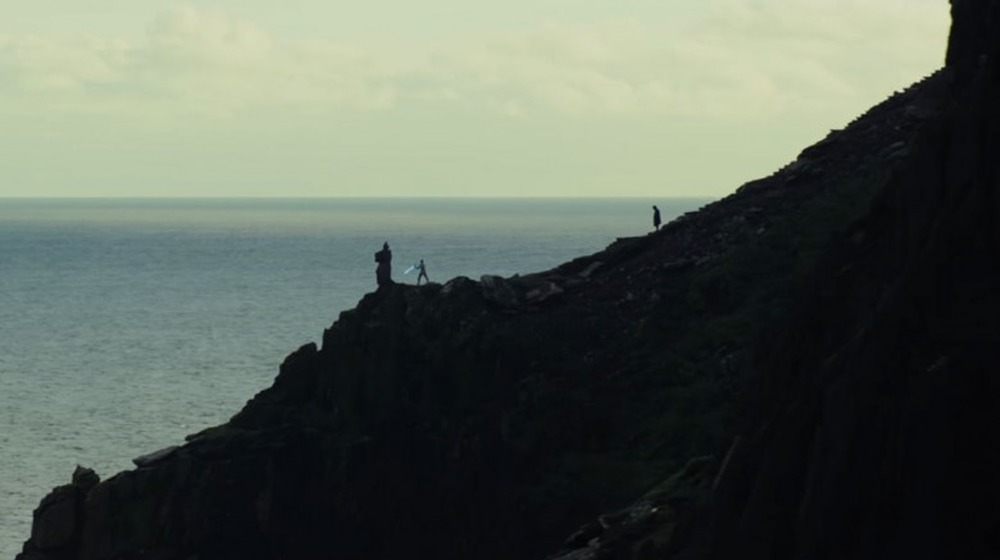 One of the chief complaints about The Force Awakens was that Luke Skywalker, the hero at the center of the first Star Wars trilogy, was pretty much absent for the entire movie—right up until the very end. The lack of Luke makes sense in the context of the film, of course, since finding him is one of the movie's main objectives. But some fans couldn't help but be disappointed that one of the franchise's most important characters was barely there.
Now, though, Skywalker's truly back. The new movie seems to have no shortage of the former farmboy: in this trailer alone, we've got dramatic voiceover, Luke presiding over some lightsaber training, and—of course—that dramatic shot that finds him declaring "the Jedi must end." In short, fans are going to be up to their armpits in Luke Skywalker (and that fantastic beard of his). If you love Luke—and you obviously do—your prayers have finally been answered.
Captain Phasma's return?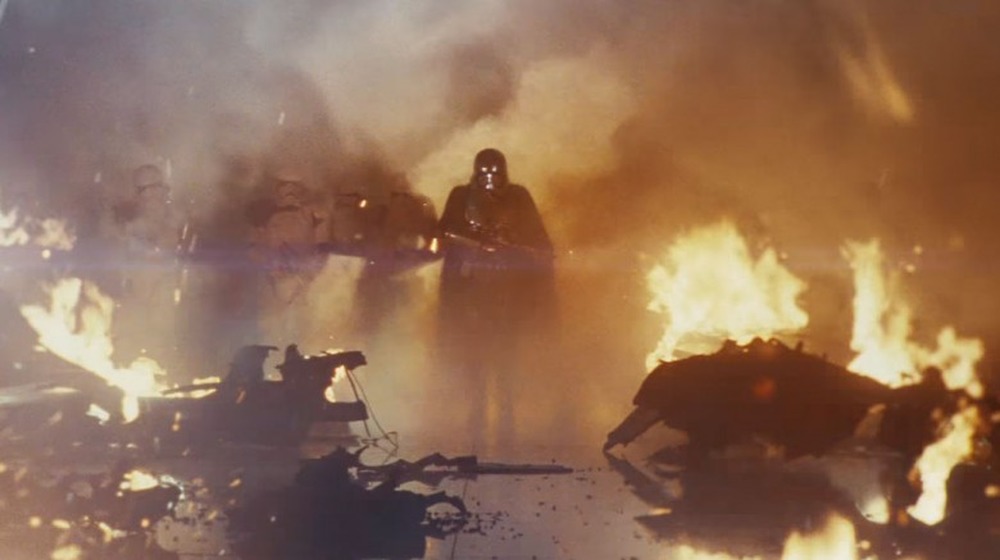 When fans weren't wondering why there wasn't more Luke in The Force Awakens, they were probably complaining that Gwendoline Christie was painfully underused as the shiniest stormtrooper of them all, Captain Phasma. She yelled at Finn, talked to her boss, then got dumped in a trash compactor. Would that really be all we got?
As it turns out, no. We only see her for a moment, but unless the First Order has started handing out shiny stormtrooper outfits to anyone who asks, that's Phasma. Of course, that doesn't mean she crawled out of the trash compactor in Starkiller Base to give our heroes the business. This could certainly be a scene from a flashback, or maybe even a Force vision. Either way, we'll see some more Phasma in The Last Jedi—and that's just great.
Rey of light...or dark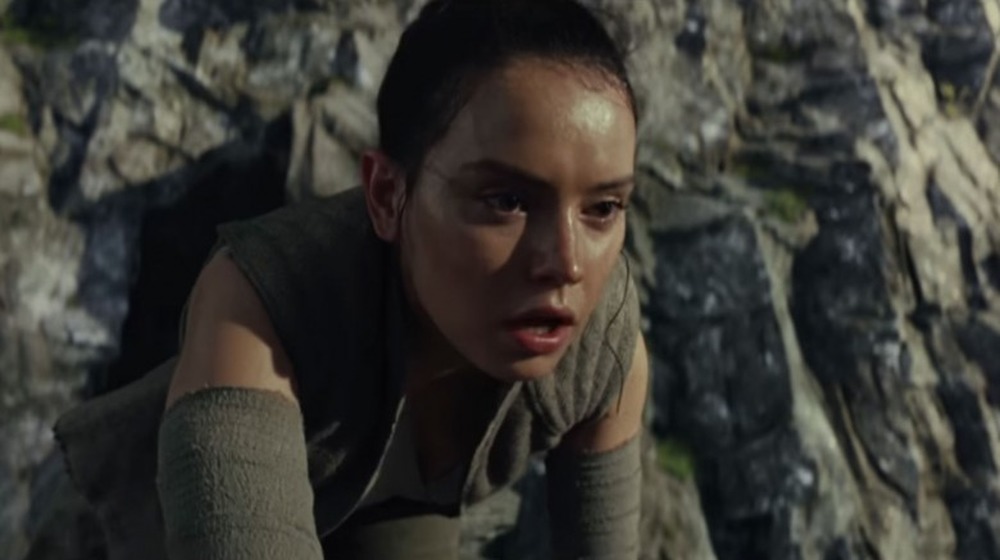 In a revelation that should surprise exactly no one, The Last Jedi will finally start to answer some of the questions about Rey that fans have been asking since she showed up in The Force Awakens. Speaking during the 2017 Star Wars Celebration, actress Daisy Ridley said simply, "What I can say is, in The Last Jedi, we go deeper into Rey's story." It was always a given that the hints of Rey's origins and destiny we saw in the previous movie would be explored further in the follow-up. Now that she's been training with Luke Skywalker, she may make some discoveries about herself and where she really came from that could shock her—and fans—to the core. Speaking of which...
Shades of Empire Strikes Back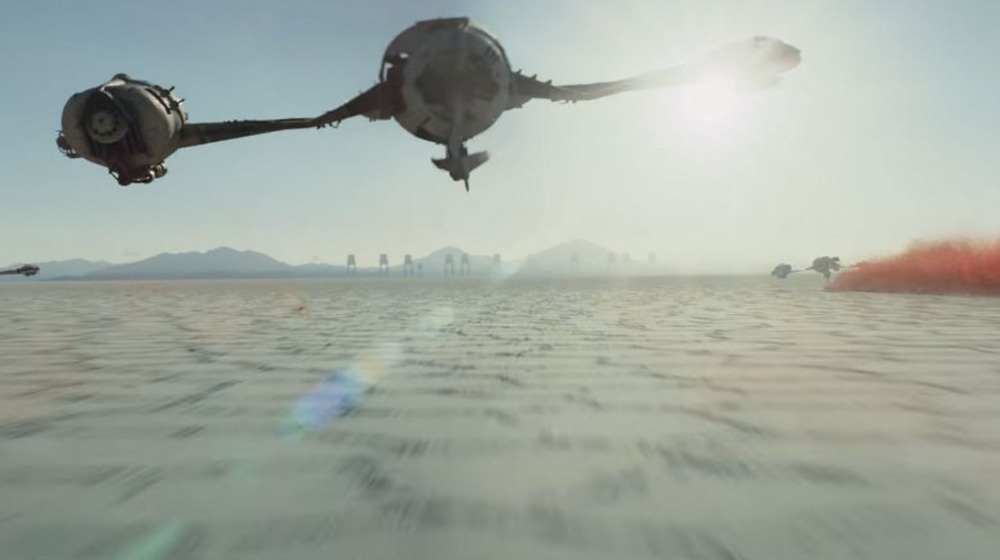 It's an oft-repeated truism, but you can never say it too many times: The Empire Strikes Back is the best installment in the Star Wars saga. So it's exciting to see that The Last Jedi seems to be going in a similar direction. Need proof? There's a moment in the new trailer when a bunch of ships are speeding toward a confrontation with a marching battalion of AT-AT walkers, just like what happened on Hoth during the first act of Empire Strikes Back. Then there's the serious struggle our heroes will have to endure and overcome, another hallmark of Empire. Take, for instance, the scene in which Poe Dameron and BB-8 are seen racing towards their X-Wing, only to recoil from an explosion. Remember how Luke got his X-Wing stuck in the mud on Dagobah? Or how the Millennium Falcon's hyperdrive just kept malfunctioning? We only have the barest threads of The Last Jedi's plot to speculate with, but it seems like it aims to echo many fans' favorite Star Wars movie in plenty of ways.
Hello, Rose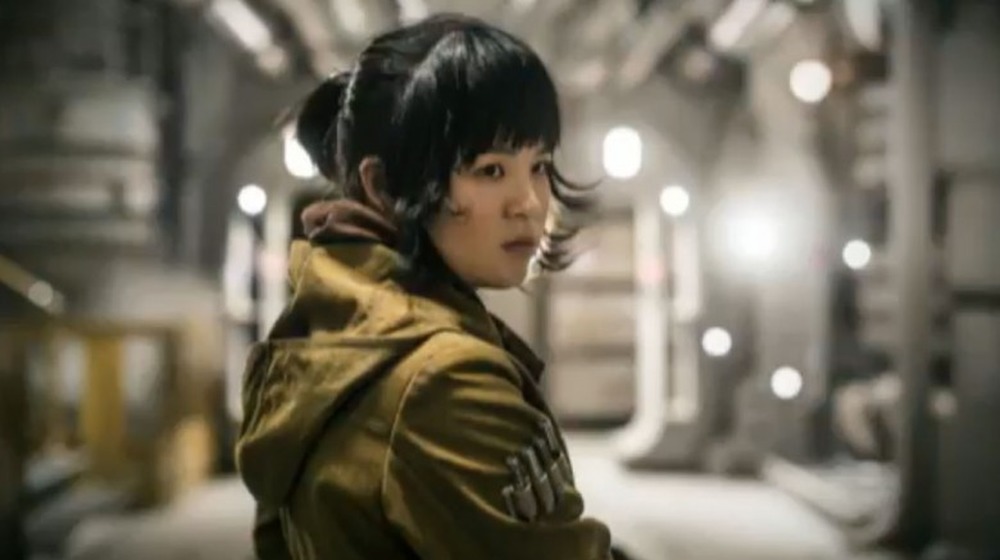 Disney/Lucasfilm
While Rey is sequestered away as Luke's student, Finn (John Boyega) and Poe (Oscar Isaac) will need another ally. While she doesn't seem to appear in the trailer, Rose will be the new character to take on that role. Variety reports that actress Kelly Marie Tran will appear in The Last Jedi as a maintenance worker in the Resistance who joins Finn as he gets into his latest round of galactic hijinks. Outside of that, we don't know a whole lot about Rose, though Johnson did say this at Star Wars Celebration:
"She's not a soldier [...] She's not looking to be a hero, and she gets pulled a very big way into an adventure in this movie with Finn."
As to what else we can expect from Rose in The Last Jedi, it's way too soon to tell. But it's pretty exciting to know there's a whole new major character that didn't even make it into the trailer. Imagine what other surprises and twists were left out...
Farewell, Princess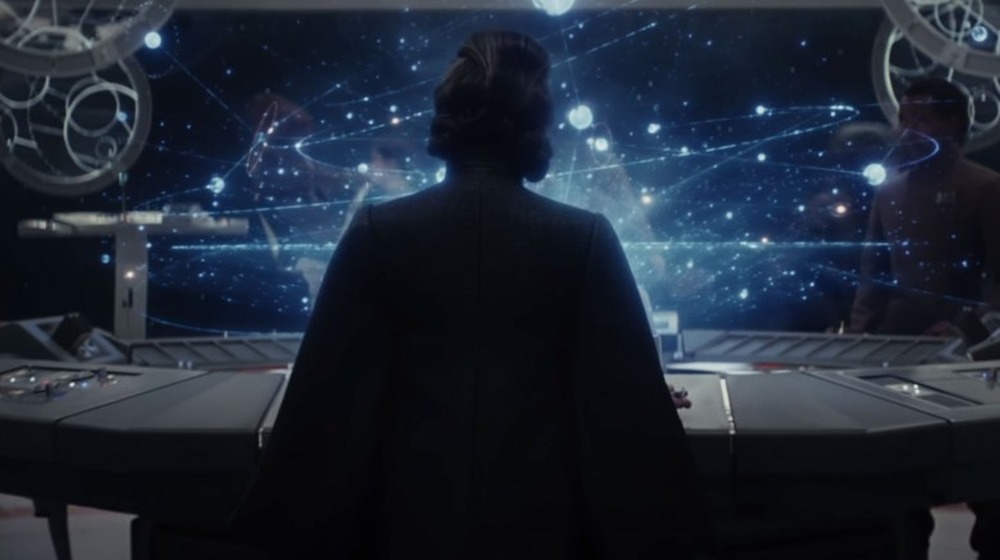 Despite the excitement that comes with a new Star Wars movie, it's hard to forget that actress Carrie Fisher passed away in late 2016, leaving a hole at the very the heart of the saga itself. We know Fisher finished filming her scenes for Episode VIII before she died, and we catch a glimpse of Leia in the new trailer as well. Chances seem good that The Last Jedi will provide a fitting farewell, giving grieving fans some closure for one of cinema's most iconic characters—and one of Hollywood's most beloved actresses.
Delivering on the title's promise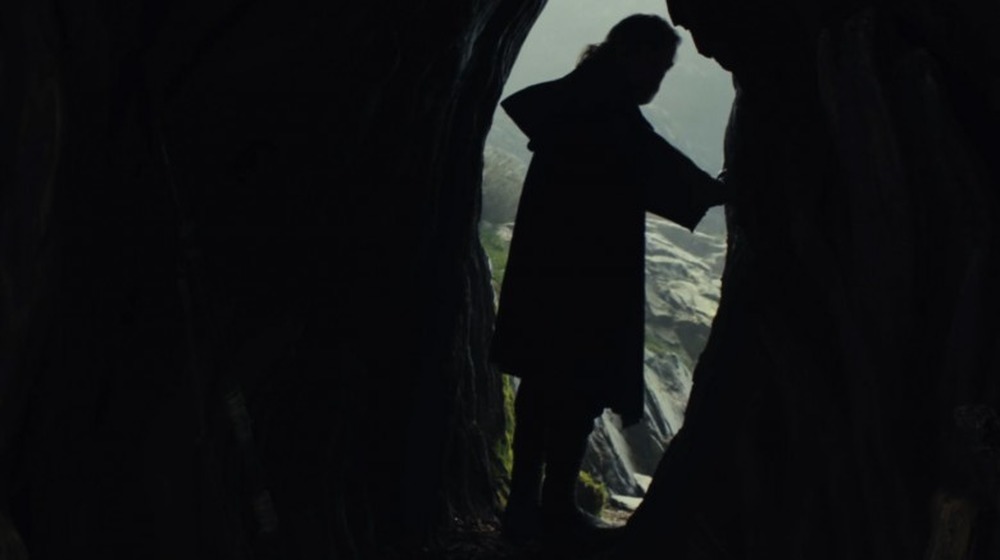 Towards the end of the trailer, Luke offers this cryptic confession: "I only know one truth. It's time for the Jedi to end."
While fans have speculated about the title's significance since it was first announced, the trailer seems to be giving us a definitive idea about what it'll mean. The Jedi as we've known them aren't going to be reborn with Rey—rather, their time is coming to an end. It's also important to keep in mind that not everyone who practiced the Light side of the Force was a Jedi, as little Maz Kanata can attest.
And let's also not forget that the Jedi weren't necessarily, like, super awesome, you know? The Jedi Council's shortsightedness and rigidity helped turn Anakin Skywalker into Darth Vader, while allowing the Emperor to take over the Republic. And Luke's attempts to start a new bunch of Jedi led to Ben Solo turning his back on his family and becoming Kylo Ren. The end of the Jedi might not be such a bad thing after all.