Who Plays Layla In All American?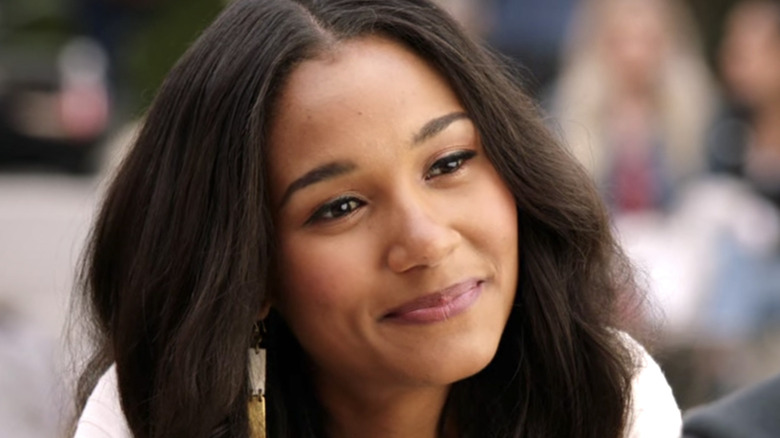 The CW
"All American" continues to generate a positive response from critics and audiences. Netflix's most popular series in 2020 (via Insider), the series follows high school football phenomenon Spencer James (Daniel Ezra) as he is presented with an opportunity from Coach Billy Baker (Taye Diggs) to attend a high school in Beverly Hills to play with his team. 
After accepting the offer, Spencer encounters some conflict with Billy's son Jordan (Michael Evans Behling), as he isn't fond of sharing his father's time or the spotlight on the football field. Not to mention, Spencer takes a liking to Jordan's sister Olivia (Samantha Baker) as the two bond over their own struggles. The currently airing Season 4 of "All American" features tension between Billy and Jordan, relationship struggles between Olivia and Spencer, and quite a bit of conflict with Olivia and Layla Keating (which spills over from Season 3), one of the most popular girls at Beverly High, and someone Spencer comes to know well since Season 1. 
Layla and Spencer don't necessarily get off on the right foot early on, as Layla is often rude toward him. However, she becomes intrigued by Spencer's ability to notice specific qualities in others. We discover that Layla has a hard and complicated life — her mother has passed and she often finds herself feeling alone and depressed. Layla and Spencer develop a meaningful relationship throughout the show as they open up to one another about their personal troubles and emotions, although Season 4 also includes plenty of drama between her and Coop (Bre-Z), along with a progression in her relationship with her father. 
But who is the actor behind the intriguing character Layla in "All American"?
Greta Onieogou plays Layla Keating in the CW series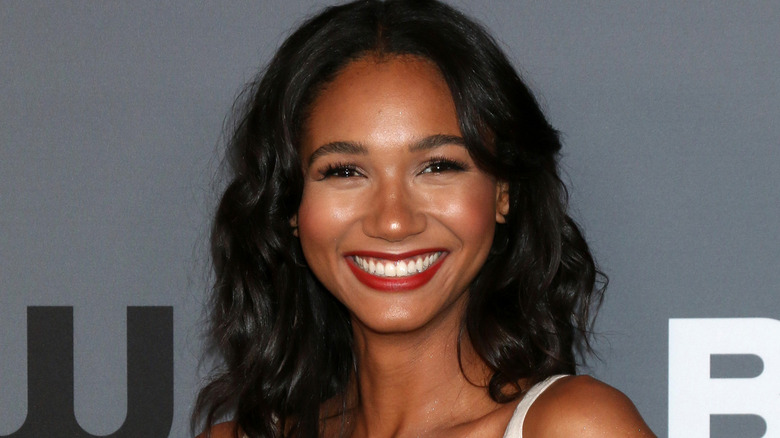 Kathy Hutchins/Shutterstock
Actress Greta Onieogou plays the character of Layla Keating in The CW's "All American." The 30-year-old had quite the start in the entertainment industry, as her first role ever was playing Tammy in Jimmy Fallon and Drew Barrymore's romantic comedy "Fever Pitch." From there, she would get guest spots in the early 2000s in series like "Degrassi: The Next Generation," "Naturally, Sadie," and "Overruled!" However, 2007 was arguably the year Onieogou got her big break, landing a supporting role in the well-known Canadian series "Heartland," starring in the show until 2015.
After "Heartland," Onieogou appeared in the quasi-sequel miniseries "Heroes Reborn: Dark Matters" in a starring role as Aly. From there, she began landing more guest and supporting roles, but this time in popular American television series and films, including "Schitt's Creek" and "Miss Sloane." One more role in 2017's "Undercover Grandpa" featuring James Caan would then lead the actress to playing Layla in "All American." Interestingly enough, Onieogou noted in a recent interview with The Hangout that she didn't even go in to audition for Layla, instead wanting the role of Olivia. However, her approach to the character was vastly different from that of her costar Samantha Baker — and so the rest is history.
Audiences can watch Onieogou as Layla in the current fourth season of "All American," airing on The CW weekly.