The Ending Of All American Season 3 Explained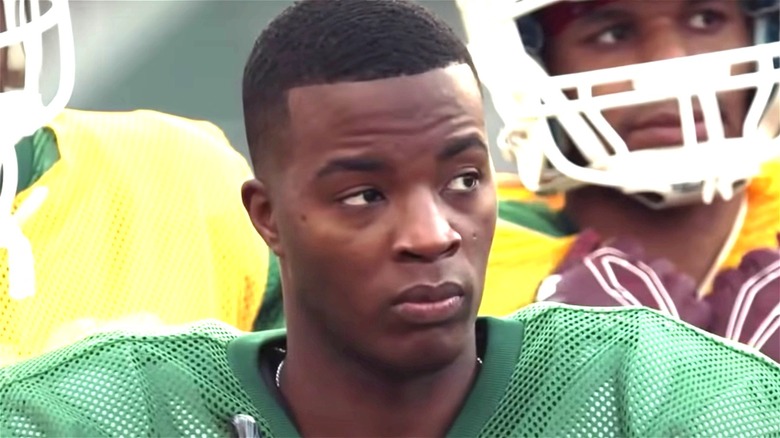 The CW
The CW has established many hit shows, but one of their bigger ones is the football drama "All American." The series, which premiered back in 2018 and follows the life of football prodigy Spencer James, was created by April Blair — who previously wrote for "Reign" and "Hart of Dixie" — and it stars "A Discovery of Witches" performer Daniel Ezra as Spencer, with "Empire" and "Set It Up" star Taye Diggs and "Pretty Little Liars" performer Cody Christian among the supporting cast.
Season 3 of "All American" ended with a number of shocking events. All of them could have massive ramifications for the characters, and the aftershocks are guaranteed to reverberate into the future.
Thankfully, to the relief of fans, nobody will be left hanging, since "All American" has already been renewed for a fourth season. With that in mind, here is a deeper look at the events that transpired during the third season finale of "All American," their significance to the show, and the ways in which they will likely impact Season 4.
Coop's confrontation with Mo came to a head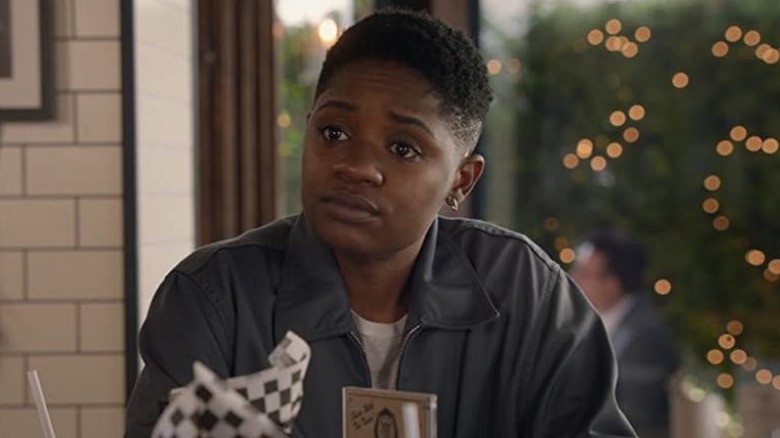 The CW
One of the key storylines throughout all of Season 3 revolved around Coop's (Bre-Z) mistrust of Mo (Erica Peeples), Tyrone's older sister, who showed up in town after her brother's death. After being assured that her suspicions were misguided, Coop confronted Mo when she discovered Mo attempted to frame her by planting drugs in her tour bus. The encounter ended with Preach (J. Kareem Grimes) shooting Mo dead, but an errant bullet hit Coop, leaving her bleeding out in Preach's arms.
The ramifications for this are sure to reverberate through the fourth season. It will affect Preach the most, for multiple reasons. Preach now becomes the primary guardian of the daughter he has with Mo, whose existence he only learned about this year. His relationship with her is sure to take a hit, given that he shot her mother dead. This will also affect Preach's relationship with Coop — should she survive. While Coop will surely forgive Preach's blind spot when it comes to Mo, because he did come to Coop's aid when it really mattered, the question of whether Preach forgives himself will be another story. If he doesn't, he might decide to resign from being Coop's manager, leaving her career in the lurch right when she will need him the most.
This is also sure to be the final act to drive away any remnants of the rift between Spencer and Coop. If Coop does make it, that will mean both characters will have survived being shot.
Layla will have to survive Carrie's machinations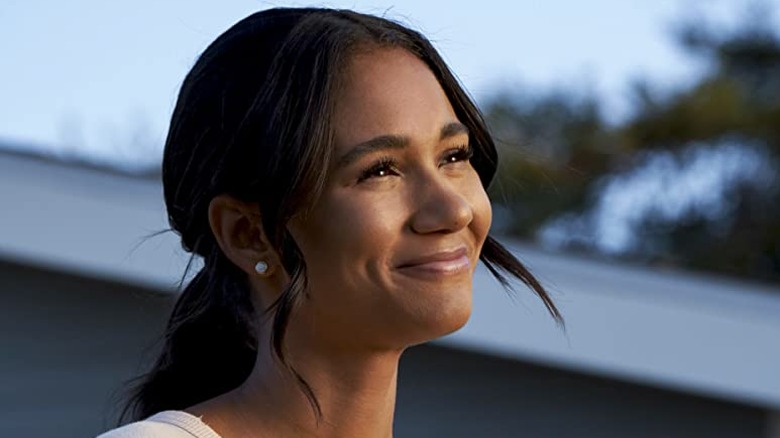 The CW
Layla's story in Season 3 was marked by the return of Carrie (Anna Lore), a character whom she had previously met while in rehab. Feeling abandoned by others, Layla and Carrie bonded, but Carrie's behavior raised red flags for many others, most notably Olivia (played by Samantha Logan). Layla finally convinced Carrie to go see her mother, only for Layla's father to come home to find Layla's phone in the trash and a suicide note from Carrie on the counter.
Layla's isolation from the rest of the group was a big issue that many others have overlooked. Olivia was the only one in the group who kept pushing for a reconciliation with Layla despite Layla rebuffing her, and Spencer is the only other person who tried. No matter whether Layla survives or dies in Carrie's suicide attempt, the relationship she has with the rest of the group will need to be examined in a big way, going forward. If nothing else, other people sounding the alarm about Carrie might have caused Layla to look into her earlier, potentially avoiding this dangerous situation from happening in the first place.
Needless to say, if Layla does die, it'll be a major blow to the Beverly Hills group. While Spencer has experienced loss with the death of his father and Shawn (Jay Reeves), the rest of the group has not experienced profound loss on this level. If things take a turn for the worse here, then it might be up to Spencer to guide everyone else — while also processing his own grief.
Asher's football career is over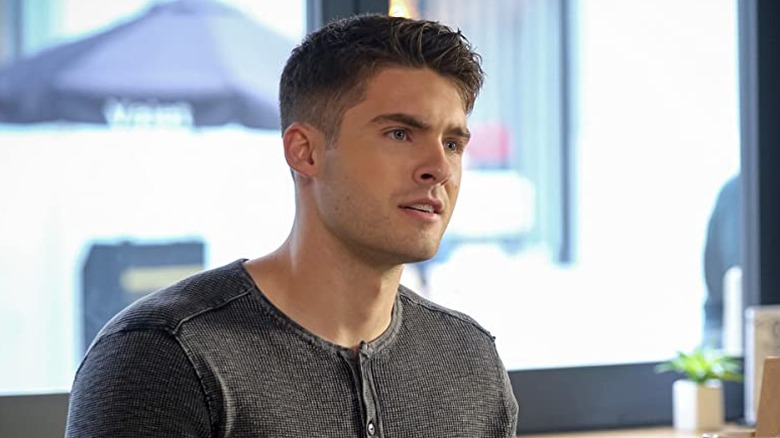 The CW
Most of Season 3 revolved around Asher (Cody Christian) trying to get into the good graces of Coach Montes (Alexandra Barreto) after his actions in Season 2. In the process, Asher learned some coaching skills of his own, helping Montes devise new plays for the championship game in the season finale. However, his football career was cruelly cut short when a check for damage to his ribs revealed him to have a heart condition — one dangerous enough that it meant Asher could no longer play football, despite having received a full scholarship.
Asher's life up to this point has been almost completely about playing football, and it was the driving force behind all his actions thus far. Having that rug pulled out from under him leaves Asher rudderless, making permanent for him something that's only been temporary for his friends like Spencer and Jordan. This will be a very difficult thing for him to bounce back from, but his work with Montes has laid the groundwork for Asher to transition from playing to coaching. It remains to be seen if he'll be comfortable taking that step, or if he'll prefer to leave football in his rearview mirror altogether.
If he does choose to step into coaching, Asher is sure to find a spot on either the staff of either Coach Montes or Billy Baker. He could also prove to be an invaluable resource for his friends who do continue to play football, as a coach's perspective will let Asher see the sorts of things that others might miss.
Spencer will have to earn back everyone's trust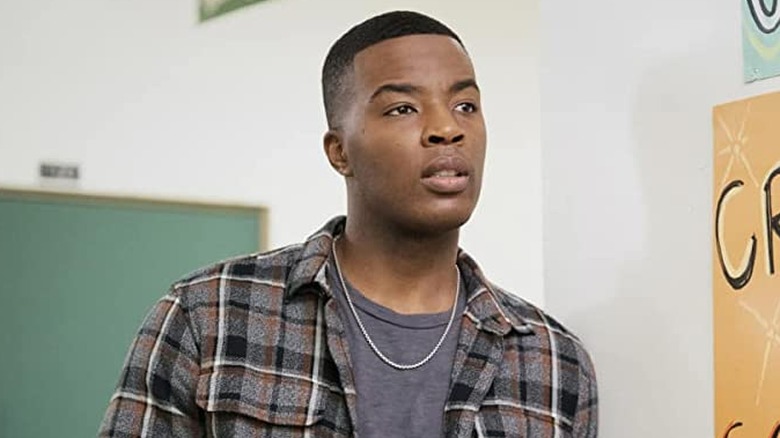 The CW
Spencer ended the third season in the bad graces of several people in his life. Billy Baker (Taye Diggs) was angry at Spencer for practicing with Jordan (Michael Evans Behling) in secret before Jordan had been cleared by doctors to play, something which Spencer finally revealed to Billy out of guilt. Jordan, on the other hand, was angry at Spencer for revealing this secret to his father, when he himself was on the eve of returning to playing. And then there is Frausto (Noah Gray-Cabey) and the members of the South Crenshaw team, who were angry at Spencer for taking the time to train the opposing team's quarterback, as they suspected he'd already checked out following his interview about being selected for the All-American team.
Regardless of how the championship game goes, one way or another, Spencer will have to work hard to earn back everyone's trust, while being confined by the potentially limited time left before he heads off to college. Leaving Crenshaw on a sour note with so many people will be sure to affect him in a big way — even if he won't have to worry about Layla and Coop — and it will take work to repair those relationships. He will, however, have Olivia by his side, which may help matters.
How these events play out will be seen when "All American" returns for its fourth season in October.