Cillian Murphy Confirms What We Suspected About Helen McCrory's Behavior On The Peaky Blinders Set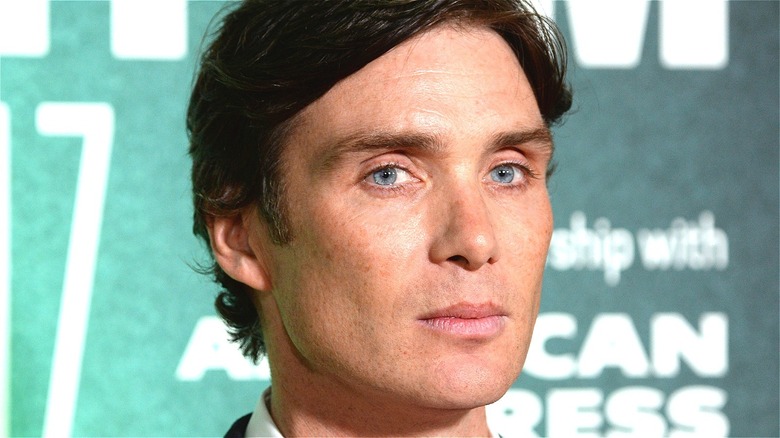 Anthony Harvey/Getty
Fans of "Peaky Blinders" don't have long to wait before the series wraps up its six season run, with Netflix announcing a June premiere date for Season 6 and BBC debuting the first of the last six episodes in late February. One massive piece that will be missing from Season 6 is the character of the matriarch of the Shelby family, Polly Gray, aunt to protagonist Tommy Shelby (Cillian Murphy). Actress Helen McCrory passed away in 2021 before she could film any scenes for the new season. 
Gray represented an essential leader for the Shelby clan, treasurer for their bookie business, and an irreplaceable advisor. The character will be deceased this season, having been killed by the IRA following Tommy Shelby's attempted assassination of politician Oswald Mosley (per NME). "Peaky Blinders" lead Murphy has confirmed what many fans likely already suspected about McCrory, who portrayed one of the liveliest and most memorable characters from the Steven Knight-created series, which has included massive big screen stars like Tom Hardy, Adrien Brody, and Anya Taylor-Joy.
Helen McCrory was the funniest Peaky Blinders cast member
The member of the cast most likely to make you laugh on the "Peaky Blinders" set was Helen McCrory, according to Tommy Shelby actor Cillian Murphy. "We were very, very good buddies on that show and she was very, very popular, and she would make me laugh a lot ... and she would always take the mickey out of herself just taking the mickey out of me," Murphy told BBC Radio. 
According to Murphy, McCrory's sense of humor was essential for the set and himself as so many of the show's scenes are "psychologically demanding" as the stories often dive into rather dark material, considering it's a series following the psychologically damaged leader of an English street gang as World War II looms more and more as the show progresses. "You have to have some levity to balance it up and I always had an amazing laugh with Helen," Murphy said. 
"Peaky Blinders" Season 6 finds Shelby and his gang at arguably their lowest point, with Shelby betrayed and holding a gun to his head in Season 5's final moments. The trailer for Season 6 promises an appropriately dark story, and series creator Steven Knight has also teased a redemption arc for the tortured Shelby. Though an end is promised in Season 6, Knight has already confirmed a spinoff movie will move into production soon after the show stops airing.