Why Polly Gray From Peaky Blinders Looks So Familiar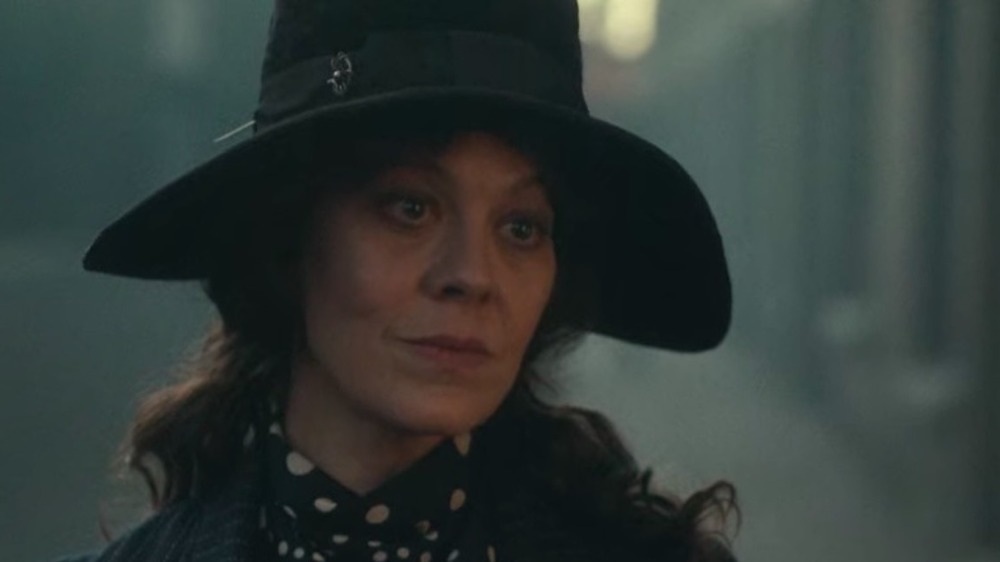 Netflix
Peaky Blinders is a period crime drama series set in Birmingham, England in 1919, shortly after the end of World War I. It follows the Shelby crime family, led by the cunning Tommy Shelby (Cillian Murphy), as they run the Peaky Blinders gang. And while some parts of the show are more historically accurate than others — for example, the Shelby family is fictional — the Peaky Blinders gang was real. Along with Murphy, the ensemble cast includes Helen McCrory, Paul Anderson, and Joe Cole, as well as the later additions of Tom Hardy, Adrien Brody, Anya Taylor-Joy, and Sam Claflin.
It's Helen McCrory, in particular, who may look quite familiar to some viewers. McCrory portrays Elizabeth "Polly" Gray, the Shelby family matriarch. She is the aunt of Tommy and his siblings, as well as the acting treasurer of the Peaky Blinders. She took over Peaky Blinders' management while the men were off at war, giving her firsthand knowledge of the operation. Uncoincidentally, she often acts as an advisor to Tommy.
Before Peaky Blinders, McCrory already had a prolific career spanning decades. Here's a breakdown of what you may recognize her from.
Before Polly Gray, McCrory was Narcissa Malfoy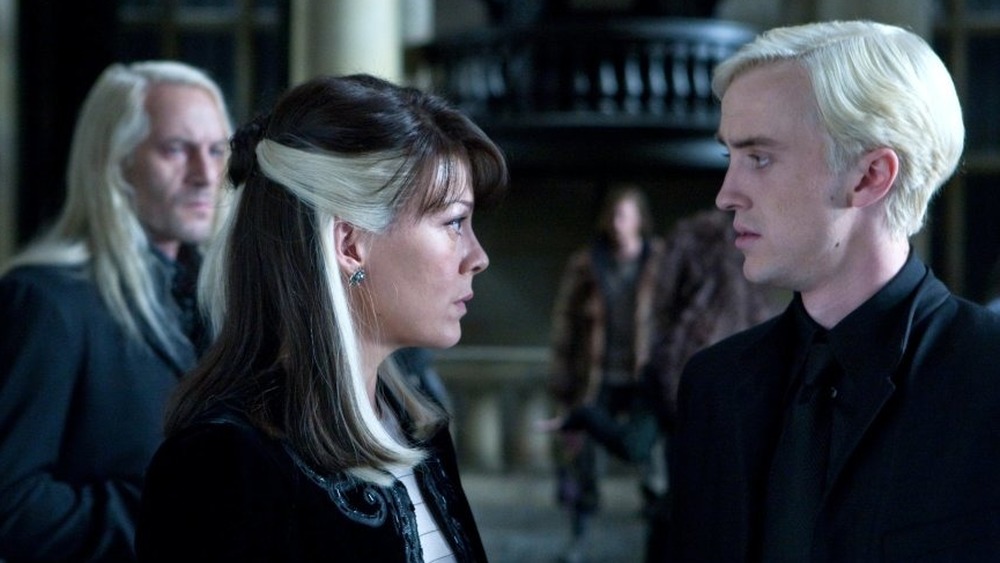 Warner Bros.
If you're one of the many Harry Potter fans out there, then you probably recognize Helen McCrory first and foremost from the three Harry Potter films she appeared in: Half-Blood Prince, Deathly Hallows: Part 1, and Deathly Hallows: Part 2.
McCrory plays Narcissa Malfoy, the wife of Lucius and mother of Draco. She first appears in the sixth installment of the series, Harry Potter and the Half-Blood Prince, but one of her most memorable moments comes in the final installment, Deathly Hallows: Part 2. After checking to see if Harry has died, she betrays Voldemort and reports that Harry is dead, when, of course, he is still alive. While taking advantage of the opportunity to find out from Harry if Draco is safe, she uses the moment to protect her family and, consequently, helps Harry defeat Voldemort.
In an interview with Parade Magazine, McCrory said of the series, "I'm sad it's coming to an end, especially for people who started right at the beginning. Quite frankly, it was their lives, not just a film. It's a shame that I joined it so late and Narcissa's part is so fleeting. But however big or small, it's been lovely to be a part of."
McCrory's career is full of television roles other than Polly in Peaky Blinders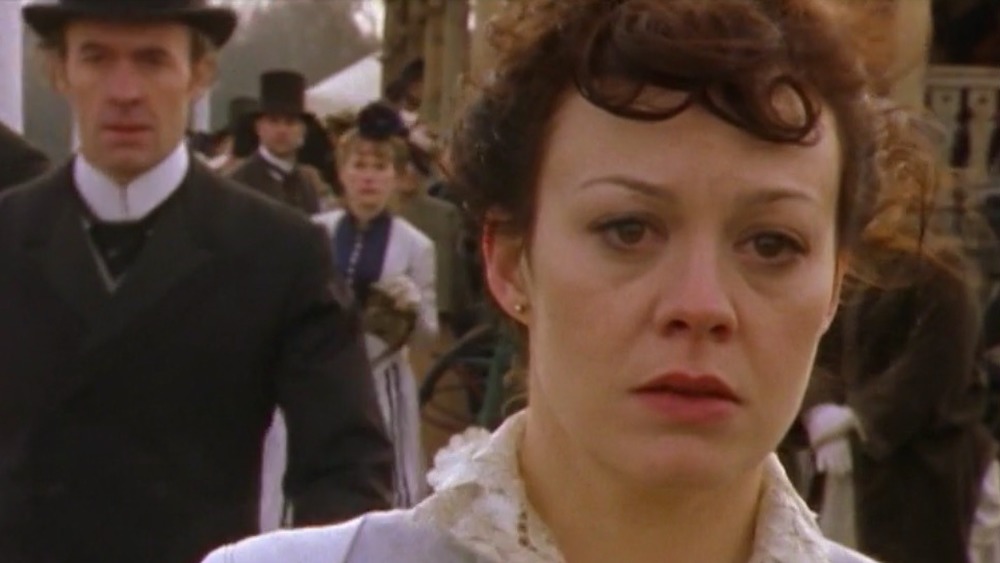 Channel 4/Acorn
After a few guest appearances on TV shows in her early career days — including The Fragile Heart and Trial & Retribution — Helen McCrory landed a main cast role on North Square in 2000. The show is set in Leeds and focuses on a group of young barristers (legal practitioners). However, though it received critical acclaim, it ultimately was not picked up for a second season.
For viewers who didn't catch that short-lived legal drama, McCrory soon appeared on another: The Jury. This one, which ran for two seasons, examines a triple murder trial from the perspective of the twelve men and women of the jury.
Around the same time, McCrory acted on a miniseries based on the famous Leo Tolstoy novel, Anna Karenina, on the British network Channel 4. In fact, she played the show's titular role.
McCrory has taken on a ton of miniseries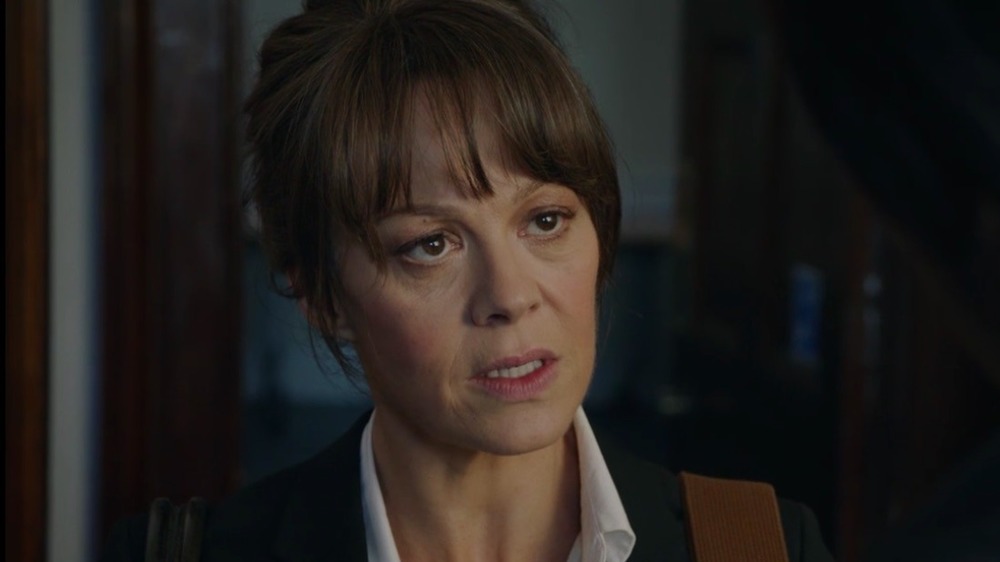 ITV
Helen McCrory has since been on seven other miniseries over the course of her career, making her a very recognizable face if that format is your go-to. Her next miniseries after Anna Karenina was another period piece, Charles II – The Power in the Passion, on which she played Barbara Villiers, the Countess of Castlemaine.
Another notable miniseries was Fearless in 2017. She starred as Emma Banville, a human rights lawyer who often goes after cases seen as "lost causes." The show follows Emma as she represents Kevin Russel (Sam Swainsbury), who, 14 years prior, was convicted for the murder of a young girl.
More recently, she appeared on Roadkill, a four-part miniseries released in 2020. It stars Hugh Laurie as Peter Laurence, a conservative British government minister who has had recent professional success but whose career could be ruined by an inmate at a women's prison with a secret. McCrory plays Dawn Ellison, another powerful minister. 
Beyond the historical drama of Peaky Blinders, McCrory has ventured into horror and fantasy TV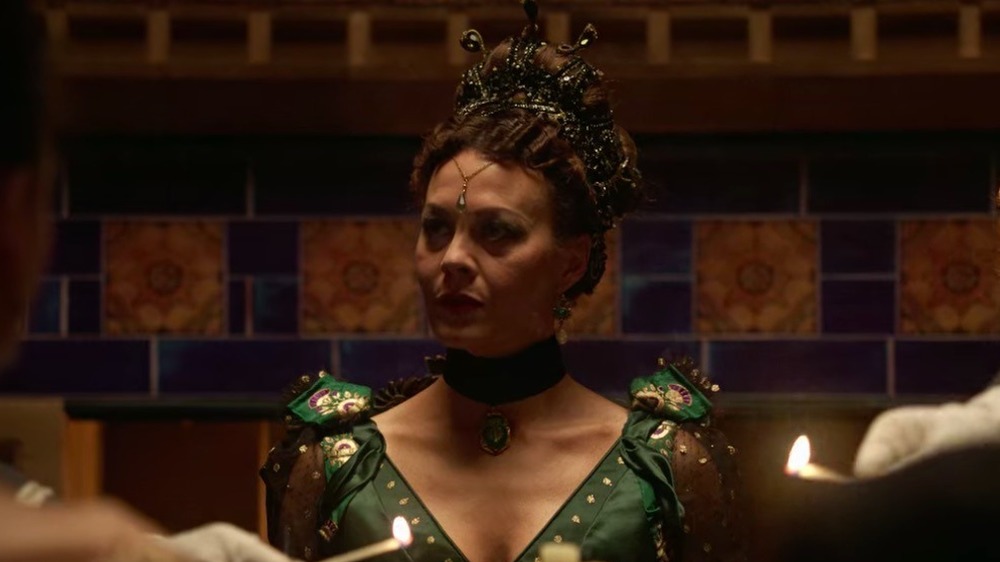 Showtime
Peaky Blinders fans interested in a slightly earlier historical setting and a slightly spookier concept might recognize McCrory from the horror drama series Penny Dreadful, which ran for three seasons. Set in London, the show integrates various public domain characters of Victorian-era gothic fiction into its storyline. Figures such as Victor Frankenstein (Harry Treadaway), gunslinger-turned-werewolf Ethan Chandler (Josh Hartnett), and medium Vanessa Ives (Eva Green) all play a part in combating various supernatural threats. In the first two seasons, McCrory plays Madame Kali, an evil practitioner of the occult posing as a working entertainment medium and spiritualist.
A few years later, she began her arc on HBO's fantasy drama series His Dark Materials. While McCrory doesn't physically appear for this role, if you've seen one or more of the things already listed, you may just find that her distinctive voice on its own sounds familiar. McCrory provides the voice of Stelmaria, the snow leopard dæmon (a human soul manifested as an animal) of a rebellious character named Lord Asriel (James McAvoy).
McCrory has a notable film career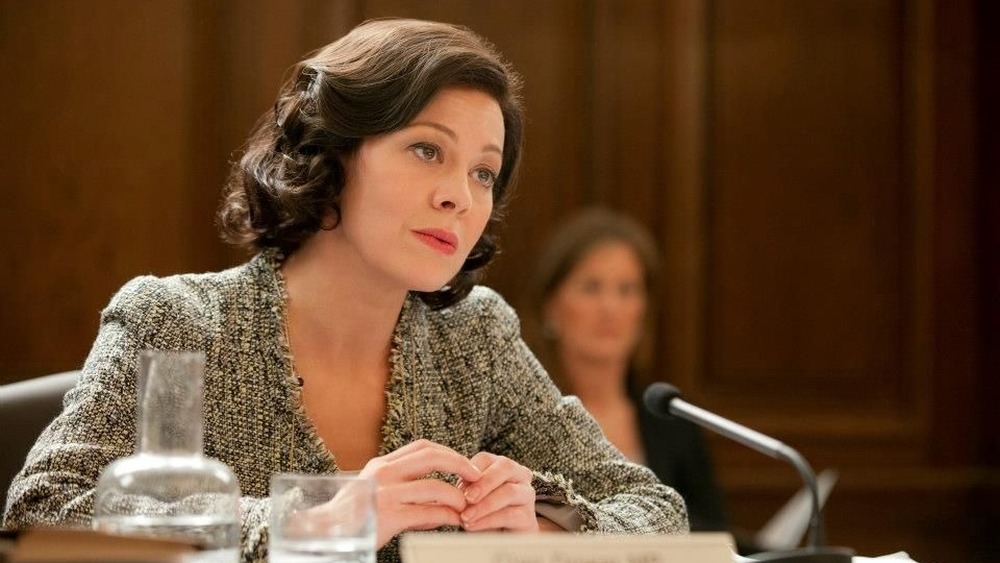 Sony
Helen McCrory has also appeared in many recognizable films over the course of her long career. In 2002, she had the minor role of Valentina Villefort in The Count of Monte Cristo, adapted from the 1844 novel of the same name by Alexandre Dumas.
In 2006, she had a supporting role in The Queen (which won Helen Mirren an Oscar for the lead role of Queen Elizabeth II). The film depicts the death of Princess Diana from the perspective of the Royal Family. McCrory played Cherie Blair, the wife of Tony Blair (Michael Sheen), who was prime minister at the time. Directly after The Queen, she played Mrs. Radcliffe in Becoming Jane, the biographical film about Jane Austen's life, with Anne Hathaway in the lead role. 
In 2012, she played Clair Dowar MP in Skyfall, Daniel Craig's third turn as James Bond and the twenty-third film in the Bond film series. Clair is the British Home Secretary in the movie, a small but essential role.
This is all just to name a few roles, of course. Including Polly Gray, McCrory has 72 acting credits to her name, making it not only possible but likely that fans of Peaky Blinders already know her from somewhere else.