13 Reasons Why Casts Seven New Actors For Season 2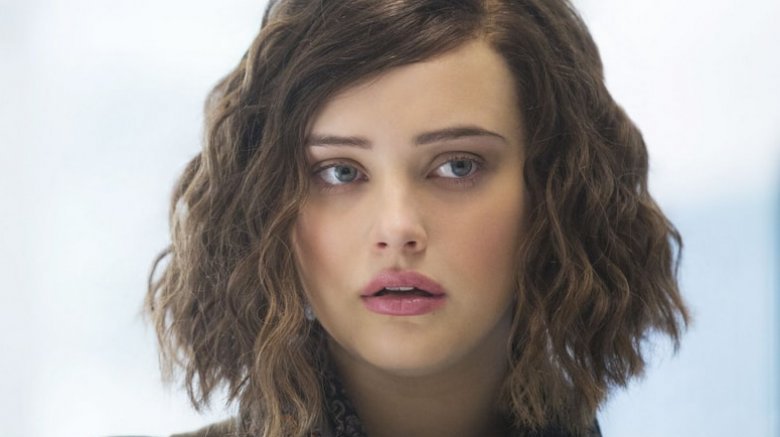 There's a new crop of kids coming to Liberty High, and a sprinkling of adults to help keep them safe. 
Variety announces that 13 Reasons Why has added seven new actors to its upcoming second season. Chelsea Alden, Bryce Cass, Ben Lawson, Samantha Logan, Kelli O'Hara, Allison Miller, and Anne Winters will join the cast of Netflix's highly acclaimed (and also highly controversial) drama series, not at series regulars but as characters who reportedly appear in the "majority of the episodes" throughout the season.
The seven new stars are set to play a variety of roles, including new Liberty High students and older, adult characters who will presumably be key factors in the season 2 storyline that is anticipated to focus on the Bakers' (Kate Walsh and Brian d'Arcy James) lawsuit against the school in response to their daughter Hannah's (Katherine Langford) death by suicide. 
Winters will play Chloe, the new head cheerleader at Liberty High who's described as a "beautiful 'it girl.'" She previously starred on FX's Tyrant, ABC's Wicked City, and NBC's Cruel Intentions reboot that was ultimately declined for pick-up. Fans can catch her next on AwesomenessTV's Zac & Mia. On the silver screen side of things, Winters stars opposite Nicolas Cage and Selma Blair in Mom & Dad, which is set to premiere in September at the Toronto Film Festival. 
Cass is set to play Cyrus, an "edgy, cynical mischief maker" who becomes an "unexpected champion of the downtrodden." 13 Reasons Why is the 19-year-old actor's first major television role outside of NBC's Cruel Intentions pilot, in which he acted alongside Winters. 
Alden portrays Cyrus' sister, Mackenzie, an artsy, quick-witted girl who isn't scared to say exactly what's on her mind. The actress previously popped up in FX's American Horror Story: Roanoke and on the last season of HBO's Veep. Alden will next be seen guest starring on the Netflix series The Ranch. 
Logan takes on the role of Nina, a talented and respected track star who harbors a big secret. Like Cass and Winters, Logan was a regular in NBC's Cruel Intentions pilot. She's had numerous roles in other shows, including appearing in MTV's Teen Wolf, Freeform's The Fosters and Melissa & Joey, and ABC's 666 Park Avenue. 
On the more mature end of the new actor spectrum, O'Hara will play Jackie, an advocate for victims of bullying who's described as warm, intelligent, and passionate. A Broadway star by trade, O'Hara won the leading actress Tony award in 2015 for her work in The King and I, but she's also found success on the screen. She previously appeared in Showtime's Masters of Sex. 
Miller is set to portray Sonya, a young litigator who's as smart as she is ambitious. Fans may recognize her from her role in Syfy's Incorporated, executive produced by Matt Damon and Ben Affleck. 
Finally, there's Lawson as Rick, the well-loved and revered baseball coach at Liberty High. The Aussie actor's filmography includes the romantic comedy No Strings Attached and television credits on Modern Family, Covert Affairs, and 2 Broke Girls. 
This bundle of new talent joins the main cast of Langford, Dylan Minnette, Christian Navarro, Alisha Boe, Brandon Flynn, Justin Prentice, and Miles Heizer. 
While we wait for more 13 Reasons Why to hit Netflix, find out what really happened at the end of the first season.