Why Jessica From 13 Reasons Why Looks So Familiar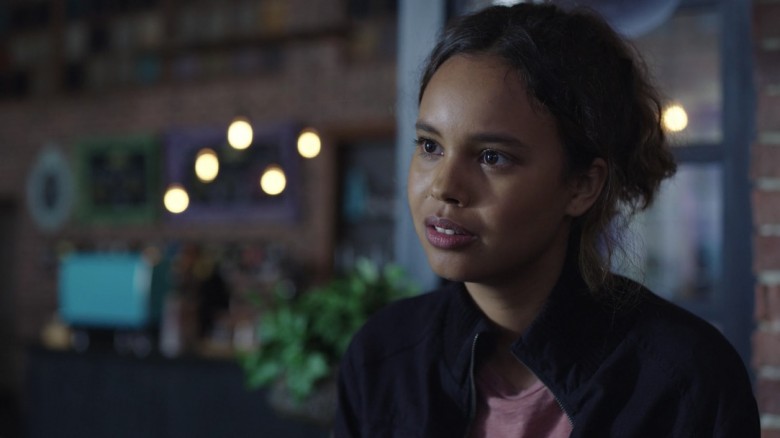 13 Reasons Why boasts no shortage of standout performances from its talented young cast—one of which comes from 20-year-old Norwegian actress Alisha Boe, who plays the seemingly put-together Jessica Davis. If you feel like you've seen her before, there are some very good reasons for that: Boe has popped up in a ton of films and television series in roles that'll have you saying in satisfaction, "So that's where I know her from." Here's why Jessica from 13 Reasons Why looks so familiar.
Amusement (2008)
Boe made her feature debut in the late-2000s horror romp Amusement, taking on the role of young Lisa Swan. Directed by John Simpson, Amusement follows Lisa, Tabitha (Katherine Winnick), and Shelby (Laura Breckenridge) as they struggle to fulfill their true potential when faced with a thought-to-be-imaginary killer clown known as "The Laugh" (Kier O'Donnell). Leading up to the ultimate showdown, Boe appears in flashback sequences that reveal little Lisa's involvement with the sadistic serial murderer, who had his eyes set on torturing her at a young age.
Though Boe's involvement was rather slim, and critics called the movie downright "disastrous," horror enthusiasts may recognize her brown eyes and slight smile from this role.
He's on My Mind (2009)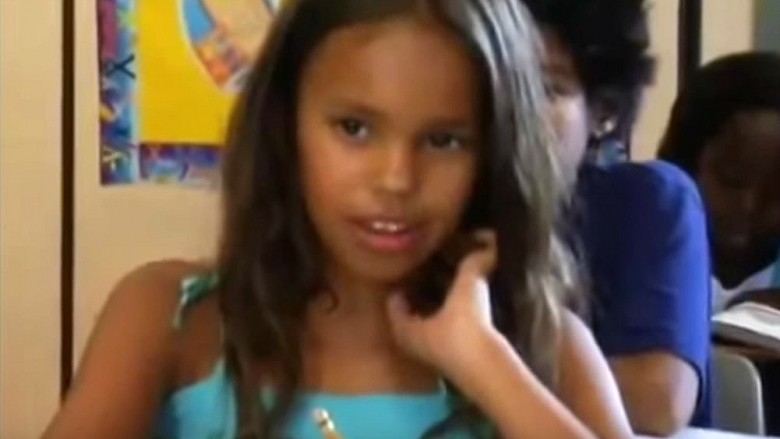 For her sophomore film project, Boe appeared in He's on My Mind, a rom-com about a happy-go-lucky elementary teacher (Sherial McKinney) who's discovered she's the other woman in a couple's relationship. The movie never made it to the box office and was criticized for sloppy writing and poor pacing, but those who sought it out may have noticed Boe as Laci, a student of the troubled instructor.
Paranormal Activity 4 (2012)
Boe's next big break came in 2012, when she landed a role in Paranormal Activity 4. The fourth installment in the found footage film franchise centered around the dangers of life in the digital era, a possessed neighbor, and one very sinister child—and Boe played Tara, a typical teen thankfully not affected by the Shining-esque kid demon in the suburban Nevada residence. Her screen time in Paranormal Activity 4 is clipped quite short, but you'll know Boe when you see her, even between all the spirits and spooks.
Guest roles galore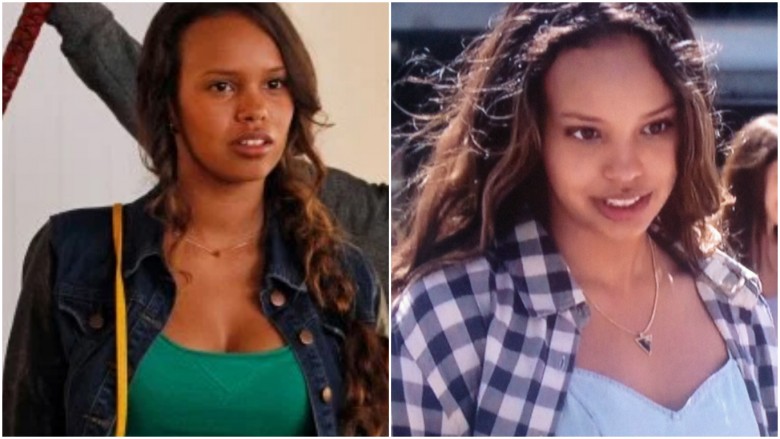 After landing Paranormal Activity 4, Boe lined up a number of television guest roles. She flew under the radar (we're talking practically undetectable) as "Pretty Girl" on the NBC drama series Parenthood (hey, it's not like it's untrue). You also might have seen her as Chelsea in the pilot episode of Trophy Wife, the Malin Ackerman-led sitcom that was axed after just one season. Or perhaps you caught her on the long-running ABC comedy Modern Family, playing Tracy McCoy, a partying teen who throws a wrench in Mitch (Jesse Tyler Ferguson) and Cam's (Eric Stonestreet) plans to book their perfect wedding venue. Perhaps you even watched her double appearance as Brynn Hendy on the sci-fi series Extant. In any case, Boe becomes much easier to place when you realize all the popular series she's been a part of.
Days of Our Lives (2014-2015)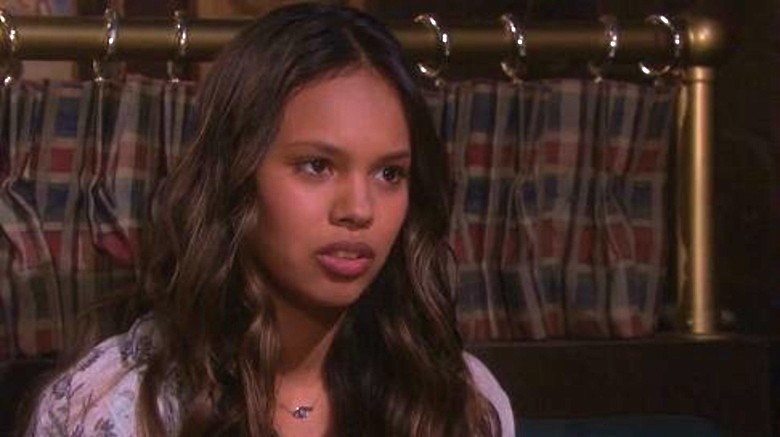 The long-running daytime serial Days of Our Lives gave Boe her first regular television role in 2014, when she joined the cast as college freshman Daphne, a close friend of Paige Larson's (True O'Brien). Her character only appeared in 15 episodes, but the series is still kicking after more than 50 years on the air, so who knows? Maybe Daphne will make her way back to Salem at some point.
Casual (2015)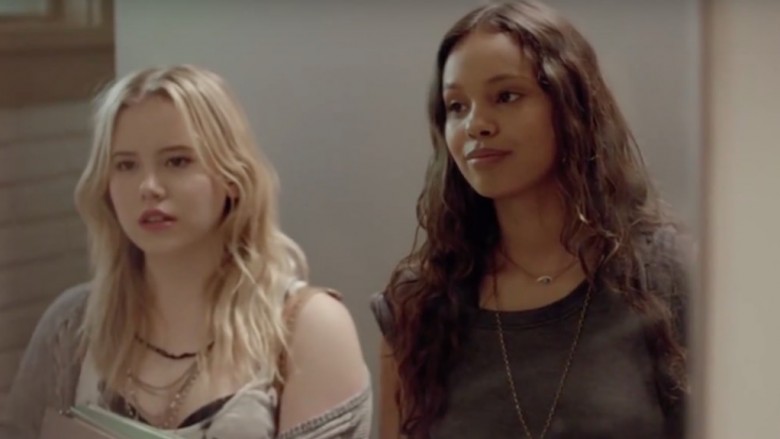 Once her days with Days were done, Boe booked a six-episode stint on the Hulu comedy drama Casual. Appearing in the show's third season, she played Becca, a teenaged gal pal to Tara Lynne Barr's character Laura Meyers. The then 18-year-old Boe navigated the story's all-too-relatable core theme of—you guessed it—casual dating and romantic nonchalance in our modern society. And she had a blast: speaking with Galore, Boe dished that her time on Casual was incredibly special, citing the stellar cast and the authenticity of its representation of could-be relationships.
"When I read the script [for Casual] I was just thinking, 'I'm so happy I get to be apart of something like this.' Micheala Watkins, who plays Valerie, just blew it out of the water. She's so good," said Boe. "And Frances Conroy who plays Valerie's on-screen mother is seriously a legend...We did a table read and I was just fanning out the entire time."
CSI: Cyber (2015-2016)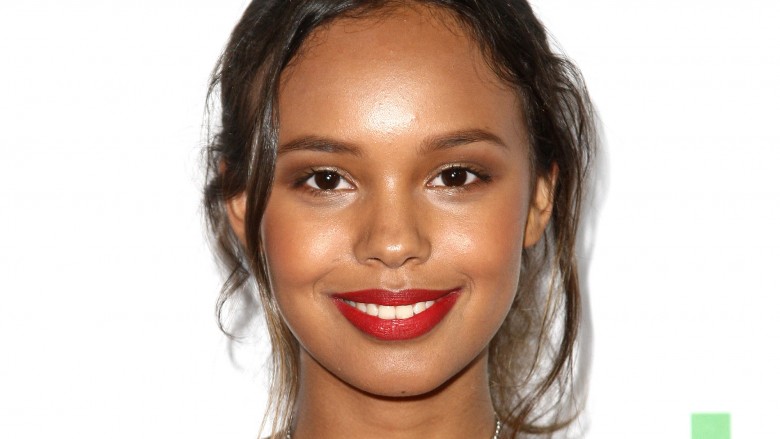 Getty Images
Boe shifted from an everyday young woman struggling to find "the one" (or even "the one for right now") to an imprisoned girl fighting for her life in the second season of CSI: Cyber. Playing Grace Clarke, the daughter of FBI Deputy Director Avery Ryan's (Patricia Arquette) nanny and the best friend of Avery's own child, Boe inhabited a character with a dark past—Grace's mother was responsible for the death of Avery's daughter years before. Grace was later kidnapped and strapped to a bomb, leaving Avery and the gang at the Cyber Threat Operations Center to track down the villain responsible and rescue her. When Boe's character emerged from the episode physically unscathed, her work with CSI: Cyber was complete.
Ray Donovan (2015-2016)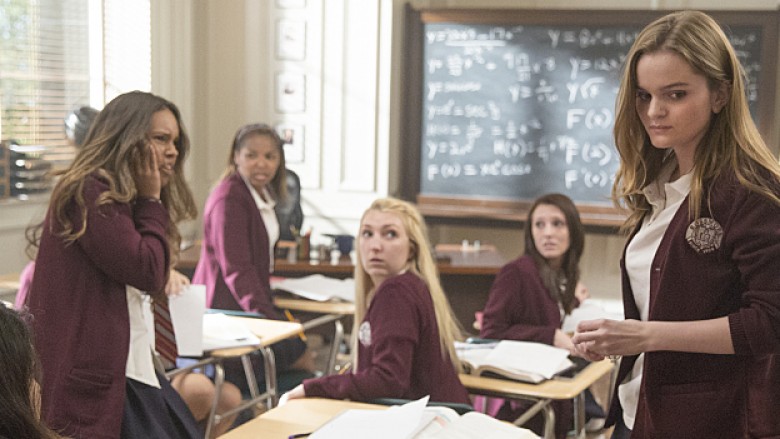 Boe cranked the coolness up to 11 in her next acting gig, playing frost queen Janet on the Liev Schreiber-led crime drama Ray Donovan. As Janet, Boe acted opposite Kerris Dorsey, who plays Bridget "Bridge" Donovan, the daughter of the titular "fixer" Ray and his wife Paula. In season 3, episode 10, Bridget punches Janet square in the face, to the witness of at least a dozen of their peers. An understandable reaction considering Janet implied Bridget was engaging in lewd sexual behavior with their teacher (Mad Men star Aaron Staton) in exchange for a few shiny A-pluses on her papers, but Bridget still faced possible expulsion and assault charges after leaving Janet with a broken nose. Ouch.
Teen Wolf (2016)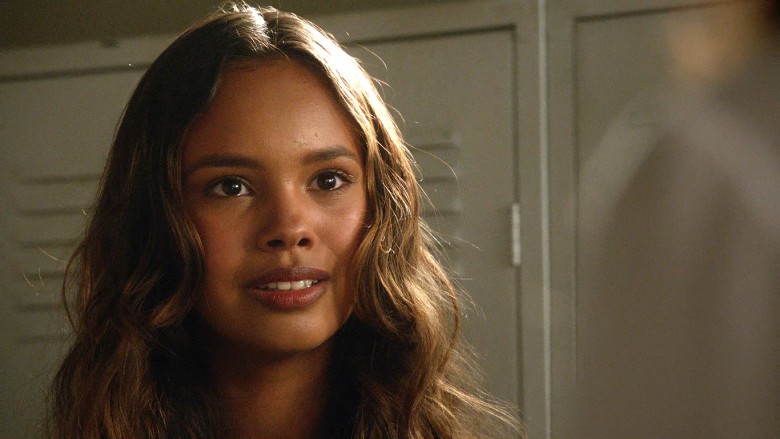 Like a number of her young peers, Boe made a pitstop on the MTV drama Teen Wolf, landing a the sixth season role as Gwen, a Beacon Hills High lacrosse player and former Ghost Rider captive who first popped up in the 2016 episode "Sundowning." Boe's character is the only Beacon Hills High student (or person at all, for that matter) who can remember her sister Phoebe's existence, and she throws herself into the search to find out the truth behind Phoebe's disappearance, why she was taken by the Ghost Riders, and if she's still alive.
Gwen ends up reaching her final destination, confronting the perpetrators in the season's fourth episode, "Relics." The Ghost Riders send Gwen to the Phantom Train Station, where she's finally able to reunite with her sister. Where Gwen goes next is anyone's guess, as the show never continued her storyline past three episodes. While her time as a Teen Wolf kid was rather brief, Boe had the chance to star alongside a talented ensemble, and added another impressive entry to her quickly growing résumé.
68 Kill (2017)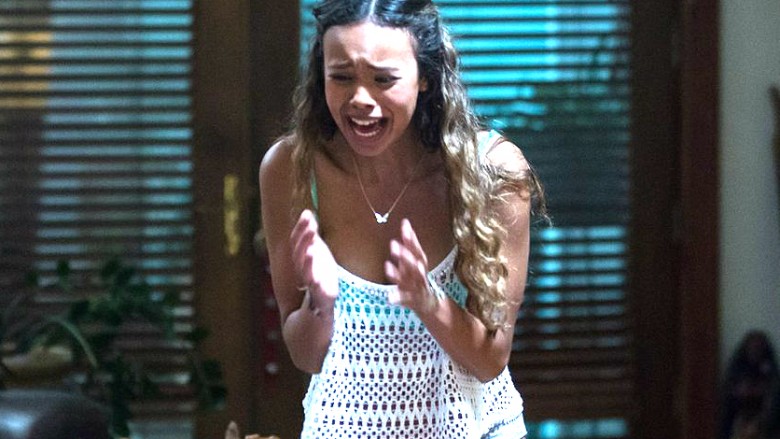 In 2017, Boe returned to feature work with the black comedy 68 Kill. As Violet, an unassuming hostage to leads Chip (Mathew Gray Gubler) and his violent vixen of a girlfriend, Liza (AnnaLynne McCord), she rounded out the cast of this adaptation of the Bryan Smith novel about young lovers planning to steal $68,000 (hence the film's title) from Liza's oh-so Southern "sugar daddy" and start a new life in Louisiana.
Following Liza's surprising decision not to murder her in the trunk of the getaway car, Violet becomes an object of affection for Chip. Though the young actress was a supporting character, she still shined, with critics identifying her performance as a key element to the film's overall charm. Daily Dead writer Heather Wixon called 68 Kill a "wickedly fun heist movie that subverts genre fan's expectations" and delivers "several impressive storytelling swerves that genuinely kept me guessing up until the very end." One critic even adored Boe's work so much, he argued that "more Alisha Boe would have been nice." We can't say we disagree.