13 Reasons Why Officially Renewed For Season 2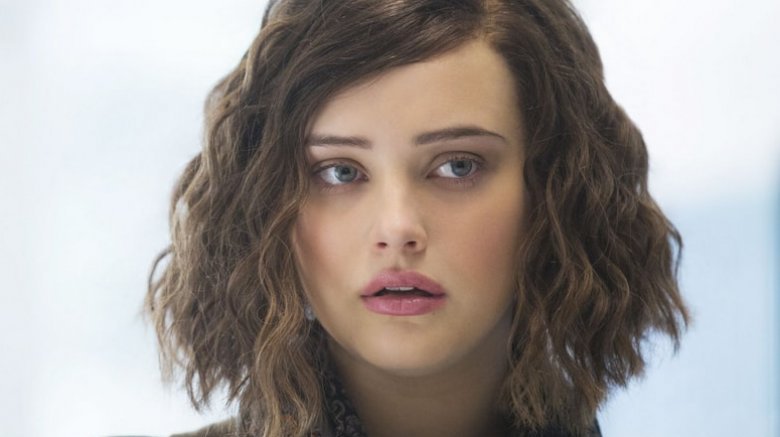 It's official: Netflix will uncover more reasons why in a second season of its hit drama series.
Deadline reports that Netflix has renewed 13 Reasons Why for another season, comprised of 13 episodes, expected to premiere in 2018. 13 Reasons Why Season 2 will pick up where the first season left off, and will see characters push through the aftermath of Hannah Baker's (Katherine Langford) suicide and begin their journey toward recovery, stability, and emotional well-being.
Based on the young adult novel of the same name, written by Jay Asher, 13 Reasons Why bounces between the perspectives of high school student Hannah and boy-next-door Clay Jensen (Dylan Minnette). Though a collection of cassette tapes, passed around to each person she feels is partially responsible in influencing her decision to end her life, Hannah details the circumstances around her death—the "reasons why" she committed suicide. 
13 Reasons Why has garnered praise and criticism alike in the weeks since its March 31 release, with some applauding its representation of suicide and sexual violence and others deeming it an irresponsible portrayal that perhaps advocates for suicide rather than against it. A big point of contention within the show and amongst viewers is the graphic nature of Hannah's suicide, which was altered from the novel's version for the television adaptation to be much more gruesome. The series also tackles bullying and drunk driving in explicit detail, stirring up additional conversation.
In response to the criticism, Netflix recently vowed to implement an additional content warning before one particular episode and revise the warnings that are currently in place. Perhaps in 13 Reasons Why Season 2, cards will appear at the start of each of the 13 episodes.
One of the show's stars, Christian Navarro, who plays the "unhelpful Yoda" Tony Padilla, also celebrated the show's renewal. Navarro took to his Instagram and shared a video captioned, "The story isn't over. Season 2 of 13 Reasons Why is coming." The clip features shots of the fictional Liberty High School, the back of Tony's vintage car, the Crestmont Theater where Hannah and Clay once worked, Monet's coffee shop, and Baker's Drug Store (owned by Hannah's parents). It ends with a look down the Liberty High halls, with text stating "13... 2" flashing before it cuts off.
Take a look below: 13 Reasons Why also stars Kate Walsh as Olivia Baker, Brian D'Arcy James as Andy Baker, Miles Heizer as Alex Standall, Derek Luke as Kevin Porter, Brandon Flynn as Justin Foley, Justin Prentice as Bryce Walker, Alisha Boe as Jessica Davis, and Ross Butler as Zach Dempsey, among many others. Season 2 will likely bring back all of these characters with Selena Gomez taking on her role as the show's executive producer once more.
Tony Award and Pulitzer Prize-winning playwright and screenwriter Brian Yorkey, who penned the Netflix adaptation and co-executive produces alongside Gomez, will serve as showrunner for Season 2. Yorkey replaces Diana Son, who took the showrunning reins for 13 Reasons Why Season 1. It's expected that Joy Gorman, Michael Sugar, and Steve Golin will return as executive producers as well, with Tom McCarthy directing. 13 Reasons Why is produced for Netflix by Paramount Television in conjunction with Anonymous Content, Kristel Laiblin, and Mandy Teefey.
13 Reasons Why Season 2 is set to debut sometime next year. In the meantime, find out what really happened at the end of the first season.