Why Olivia Baker From All American Looks So Familiar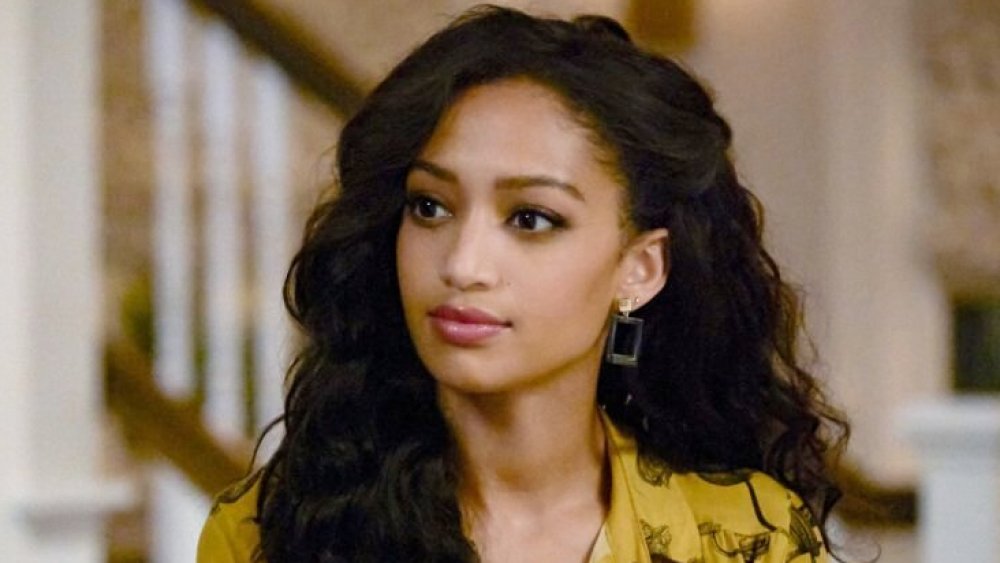 The CW
Star Daniel Ezra isn't the only familiar face on The CW's popular new football drama, All American. Fans have perked up and taken notice of the coach's troubled daughter, as well — and with good reason.
All American is the latest soapy hit from the CW to finally make its way over to Netflix. The highly binge-able teen drama is derived from the life story of Spencer Paysinger, a kid who weathered a difficult upbringing in South Los Angeles to eventually reach the NFL as a linebacker with the New York Giants. The show's lead character, Spencer James (Ezra), is loosely based on Paysinger.
James is a star receiver at his underserved high school in Crenshaw, South Los Angeles. When he moves uptown to attend Beverly Hills High, he takes on a new role playing defense for the upper class squad. He also meets Olivia Baker, the coach's daughter and twin sister to Jordan Baker (Michael Evans Behling), the star quarterback at Beverly.
Olivia is one of the first students at Beverly Hills High to reach out and forge a connection with James. In James' first class, he's the only student without a personal computer; Olivia offers to share hers and even shows him around the school, kicking off one of the most important relationships at the center of All American's plot.
Olivia is played by Samantha Logan, one of the standout stars of the series. Even if you're new to All American, you've likely already seen the young actress streaming into your media box of choice — she's been pretty busy.
There are 13 reasons why Samantha Logan looks so familiar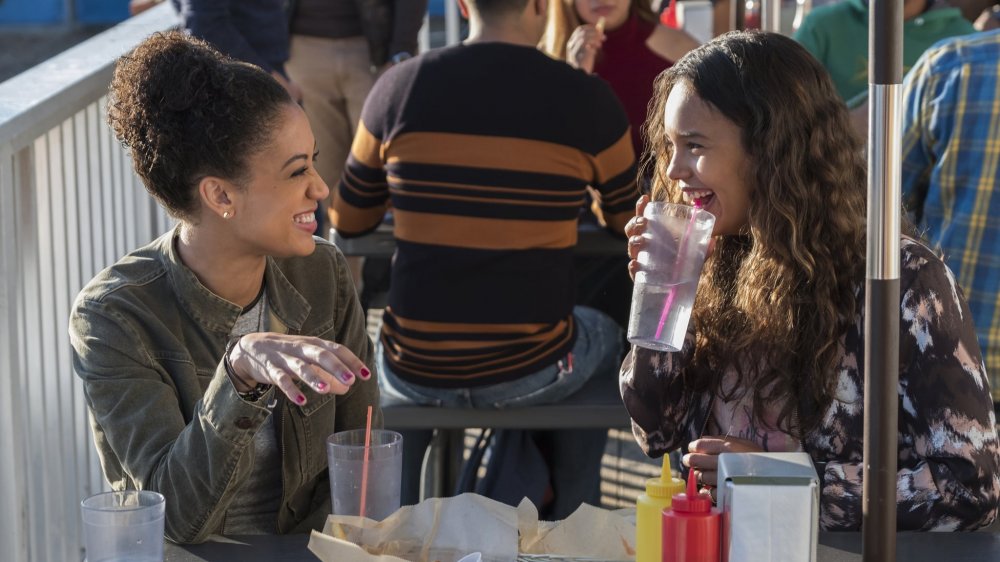 Netflix
Originally from Boston, Massachusetts, Samantha Logan was born to parents of Trinidadian and Irish descent (via IMDb). At the tender age of 10, her mother moved her to New York City, where she ultimately attended the prestigious LaGuardia School for the Arts, a magnet school that specializes in the performing arts.
She started booking commercial work quickly and soon moved onto TV, landing guest and recurring roles on Gossip Girl, 666 Park Avenue, General Hospital, Melissa & Joey, Teen Wolf and The Fosters. She even did a memorable guest spot on the 300th episode of NCIS as Riley Davis, but the role she's perhaps most famous for (prior to All American) is Nina Jones from Netflix's smash hit teen drama 13 Reasons Why. We know it's a little confusing, since "Olivia Baker" is also the name of a main character in 13 Reasons Why, but bear with us.
Jones was a recurring character with a tragic backstory on the streaming series' second season. A friend of Jessica Davis, she survived a sexual assault by former Liberty High School senior Mark Perry, and plays an important role testifying in the trial of Andrew Baker.
Obviously, this role required a delicate treatment from a young actress capable of portraying ample emotional complexity. Logan succeeded where a lesser actress might have failed, and that success likely springboarded her to her leading turn on All American. So if you do get the feeling that you've seen Olivia Baker (the Beverly High version) before, there are at least thirteen reasons why.