Why Clay From 13 Reasons Why Looks So Familiar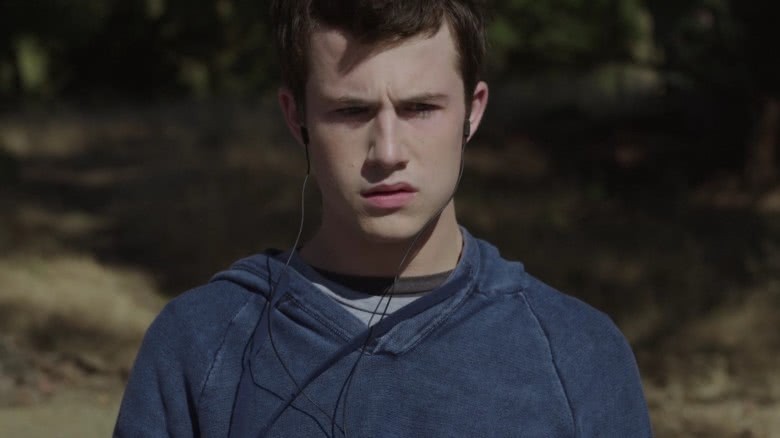 Netflix's newest television darling is the heartbreaking series 13 Reasons Why. A drama based on the 2007 Jay Asher novel of the same name, 13 Reasons Why features a ton of fresh-faced actors, most notably in the never-before-seen Katherine Langford, whose role as the late Hannah Baker marks her entrance into the mainstream acting world. But among the relative unknowns is an actor we swear we've seen before, one arguably even more important than Langford herself. At the true center of the show is Dylan Minnette, who plays the naive and entirely in-over-his-head high school student Clay Jensen. Whether it's his distinctive set of peepers or his boyish build, there's definitely something about Minnette that's likely left you asking yourself, "Where do I know him from?" Here's why Clay from 13 Reasons Why looks so familiar.
Saving Grace (2007-2010)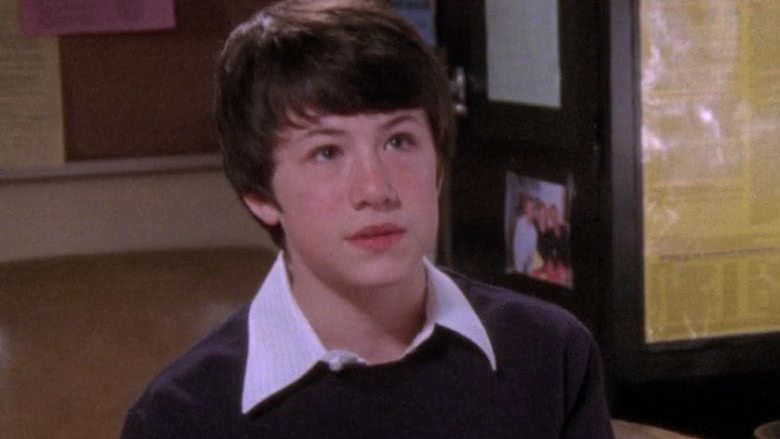 Following one-off small-screen appearances in shows like Drake & Josh and Two and a Half Men, and dabbling in direct-to-video movies like Snow Buddies and Clique, Minnette made a splash in the TNT crime drama series Saving Grace, where he played the young and oh-so lovable Clay Norman, the nephew of the strung-out, self-destructive detective Grace Hanadarko (Holly Hunter). Grace poured genuine love, care, and trust into Clay, and while her life often appears shaken among the crimes she's dedicated to solving (and the ones she commits herself), the baby-faced boy was a much-needed constant. Critics were a huge fan of him as well, nominating him for back-to-back Young Artist Awards in 2008 and 2009 for best performance in a TV series, once for the under-10 category and the a second time for a recurring young actor classification. Though the show ran for just three short seasons though and Minnette only popped up in 28 of the 46 total episodes, his work as Clay in Saving Grace placed him on a track toward bigger, brighter projects.
Lost (2010)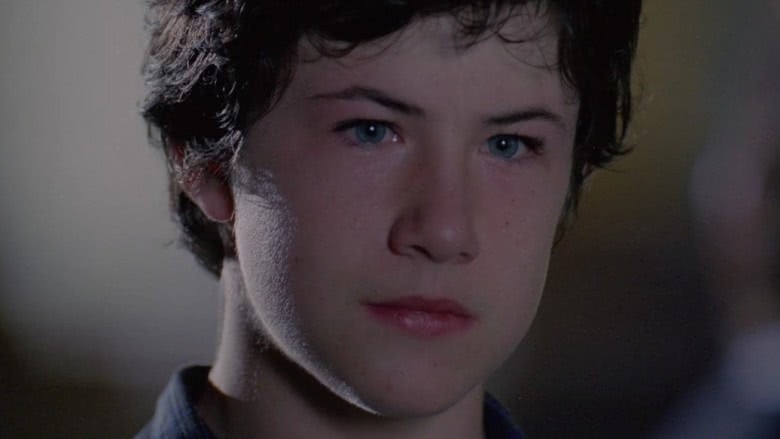 It wasn't long after Minnette departed from Saving Grace at its wrap that he landed a role in what many consider one of the greatest pieces of television in recent memory. Notoriously complex and hotly debated (especially for that ending) even years later, Lost is a staple in the collections of many TV lovers. And Minnette had a part in it, too. Well, at least in the "flash sideways" world of Lost. Minnette took on the role of David Shephard, the could've-been son of Dr. Jack Shephard (Matthew Fox) and Juliet Carlson (Elizabeth Mitchell).
A talented pianist but definitely a child scorned, David had trouble connecting to Jack, mostly due to their completely different expectations of how a father-son dynamic should look and how they should behave as individuals. Fans likely remember Minnette from Season 6's "Lighthouse," in which Jack sits David down for a heart-to-heart conversation and reveals that he shouldn't be afraid to fail because, in Jack's eyes, he never could. Cue the waterworks. However, Minnette's character only existed in a post-death metaphysical realm, as it's later revealed Jack never had a son and Juliet surely didn't raise one. Still, Minnette's performance was as real as ever, and helped him snag his next role.
Let Me In (2010)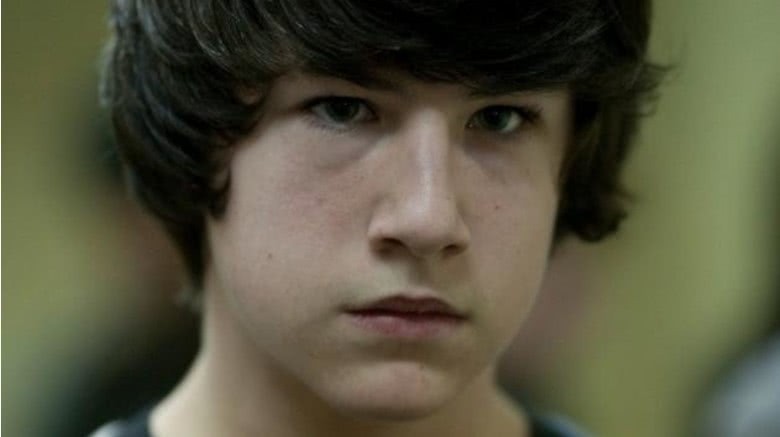 Here's where things get dark. Minnette entered the horror scene as Kenny in Let Me In, an American-British adaptation of the 2008 Swedish flick, Let the Right One In. The film, which technically draws inspiration from the shared source material, John Ajvide Lindqvist's vampy novel of the same name, follows a 12-year-old schoolboy named Owen (Kodi Smit-McPhee) who is bullied relentlessly by his classmates, only finding solace with his vampire friend, Abby (Chloe Grace Moretz). But none of the adolescent antagonists are more ruthless than Kenny. Beneath Kenny's shaggy hair and still-boyish visage is an ever-burning furnace of rage, and Minnette proves his acting chops in scenes where he takes every ounce of aggression out on the defenseless Owen, going so far as to attack him in the boys' locker room and scar his cheek with an antenna. Minnette probably never actually harmed anyone this seriously during his own grade school days, but he played a pre-teen tormentor quite well. So much so that he nabbed two Young Artist Award nominations for his fist-swinging skills.
Awake (2012)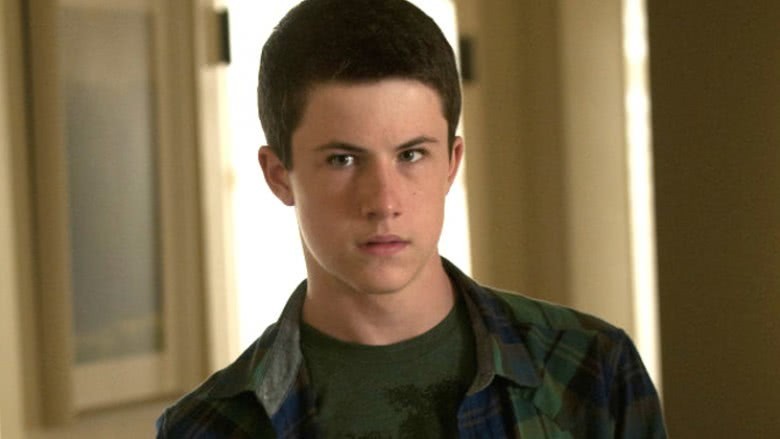 Audiences definitely woke up when they saw Minnette in Awake, the short-lived police procedural starring Jason Isaacs as Michael Britten, a Los Angeles Police Department detective who's torn apart (literally) between two different timelines after a car accident involving his wife and teenage son launches him into the inexplicable supernatural. In the series, which garnered rave reviews from critics and amassed quite a fan following during its 13-episode run, Minnette plays Britten's son, Rex, appearing only in what's known as the "green reality," the world in which Rex survives the tragedy and his mother (Laura Allen) doesn't.
Minnette starred in tandem with other noteworthy actors such as Mr. Robot actor BD Wong as Dr. Jonathan Lee, One Tree Hill darling Michaela McManus as Tara, That '70s Show alum Wilmer Valderrama as Detective Efrem Vega, and Tony Award-winning actress Cherry Jones as Dr. Judith Evans. Despite all the established fame surrounding him, Minnette shone in Awake, landing the role only two weeks after auditioning and then grabbing the attention of a ton of critics. One even called the show "hauntingly, daringly original" and "so unconventional it feels like a dream." Too bad it ended so quickly.
Prisoners (2013)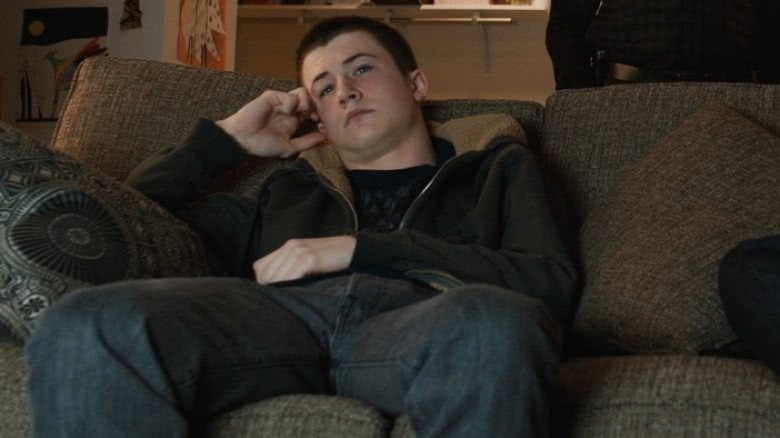 Minnette stepped into the spotlight alongside some well-established actors for the Denis Villeneuve-helmed flick Prisoners, a scintillating thriller that centers around one father's primal reaction to an unthinkable crime. The then-17-year-old Minnette was just a piece of the glimmering ensemble puzzle, which included the likes of Hugh Jackman, Jake Gyllenhaal, Viola Davis, Paul Dano, Maria Bello, Terrence Howard, and Melissa Leo. But he stood out for all the right reasons and likely caught your eye in the process.
As typical teenager Ralph Dover, Minnette performs directly opposite Jackman, who plays his on-screen father, Keller, the not-quite protagonist who abducts and tortures a man (Paul Dano) he suspects has kidnapped his daughter. Viewers first see Minnette shoot a deer with Jackman, and then again in the film's most pivotal scene: when his sister Anna (Erin Gerasimovich) and family friend Eliza (Zoe Borde) are plucked from their friendly neighborhood street. Minnette's performance unravels as the film progresses, and you probably recognize him most from the search party and RV-stalking scenes. Prisoners was a commercial and critical success, raking in $122 million in the global box office and nabbing reviews that stamped it as an "exhilarating and penetrating theater experience." With his fellow cast members, Minnette won the National Board of Review Award for best ensemble in 2013.
Scandal (2014)
In 2014, Minnette booked a six-episode run in the third season of Scandal. On the heart-stopping political drama, Minnette played Fitzgerald "Jerry" Grant IV, the son of President Fitz (Tony Goldwyn). Unfortunately, Minnette's Scandal character met a gruesome fate in the Season 3 finale. Jerry was killed by Secret Service Agent Tom Larsen (Brian Letscher) on request from Rowan (Joe Morton), Olivia Pope's father, who had Jerry murdered as payback for Fitz taking his daughter (Kerry Washington) away from him. "He took my child, so I took his," Rowan explained in a later episode. Talk about cold-blooded.
Alexander and the Terrible, Horrible, No Good, Very Bad Day (2014)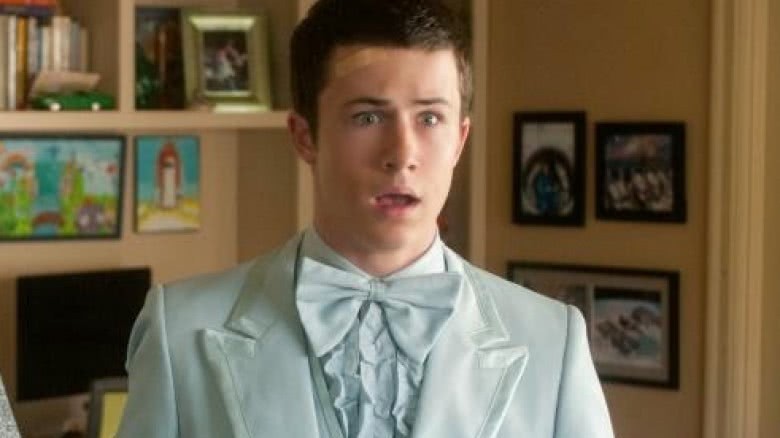 The young actor quickly moved from actual scenes of torture to a metaphorically torturous 24 hours. Minnette's next project saw him sit in a leading role in the family comedy Alexander and the Terrible, Horrible, No Good, Very Bad Day. Sandwiched between household names Jennifer Garner (who plays his mother, Kelly) and Steve Carell (who plays his father, Ben), Minnette portrayed the titular character's older and uncaring brother, Anthony Cooper. For the majority of the film's run, Minnette's Anthony is torn between an on-again/off-again relationship with girlfriend Celia (Bella Thorne), struggling to pass his driving test so he can roll up to prom without parental guidance, and prone to multiple accidents, the worst of which causes his academic suspension. By the time Alexander wraps up and the sun finally sets on the infamously awful day, Minnette's Anthony learns the value of family. How sweet!
While the feel-good movie fared well on the financial front, it was wishy-washy with critics. Some called it "irritating." One even proclaimed that the movie's characters "should have to suffer twice as many embarrassments if they want to earn all those adjectives in the title." But others appreciated Alexander's "slight sense of social awkwardness" that ultimately contributed to an overall charm and gave it a total thumbs-up. Regardless, Minnette plays the (literally) fumbling teen Anthony with ease. And if one thing about his performance here connects to what you saw in 13 Reasons Why, it's probably the Clay Jensen-esque forehead bandage. (How uncanny is that?)
Small roles in big shows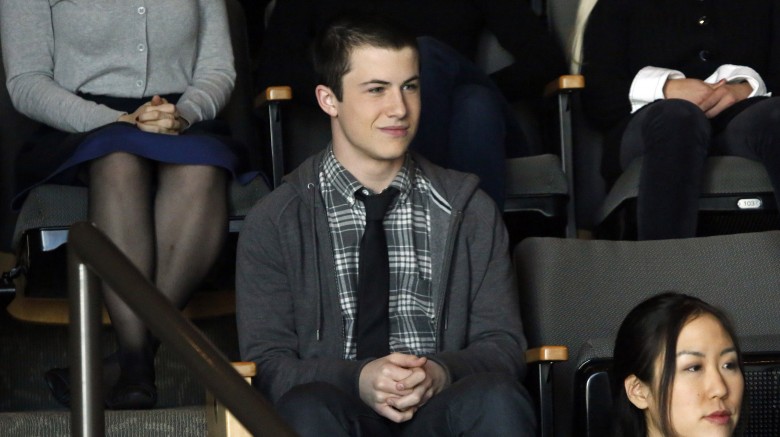 Like most actors, Minnette has circled around for guest appearances quite a few times in his career, popping up on some popular series along the way. In his childhood, Minnette played a young Michael Scofield (Wentworth Miller) on the acclaimed serial drama Prison Break and Danny Carter on 2009 episode of Supernatural. A few years later, from 2010 to 2011, he appeared as Reed in four episodes of the Ray Romano-created comedy-drama Men of a Certain Age. He even won a Young Artists Award for a best guest-starring performance by a young actor in a TV series for his role on the supernatural drama Medium. Minnette portrayed Cameron, a teen accused of murder.
Single-episode stints on Lie to Me, Against the Wall, and R.L. Stine's The Haunting Hour: The Series came next for Minnette in 2011. (He returned to The Haunting Hour as a different character in 2013.) In 2012, Minnette appeared on Law & Order: Special Victims Unit's "Learning Curve" episode, in which he played Luca Gabardelli, a troubled high school student entangled in a sexual assault allegations case. The intensity didn't falter, as Minnette then took on guest roles in the pulpy police procedural Major Crimes and the action-thriller series Nikita before easing up in the sweet sitcom Save Me in 2013. The following year, he played the icy supervillain Blizzard, aka Donnie Gill, on Marvel's Agents of S.H.I.E.L.D.
Goosebumps (2015)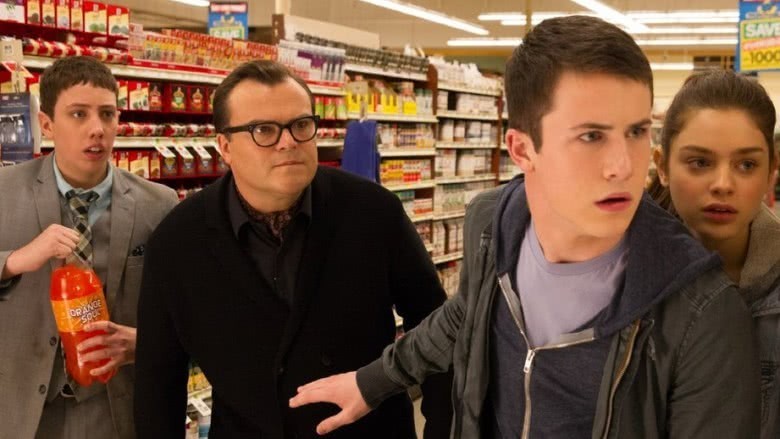 Off that brutal and bloody note, Minnette took a dive into something markedly more lighthearted. After appearing in two episodes of R.L. Stine's The Haunting Hour: The Series, Minnette jumped back into Stine's world of creep for the spooky comedy Goosebumps. Minnette plays Zach Cooper, the unassuming neighbor of R.L. Stine (Jack Black). The film follows Zach as he settles into his new Maryland home after moving from the Big Apple. Despite the small town's apparent quaintness, danger lurks right outside Zach's window. And when Stine's made-up creations come to life, set free by his demonic dummy named Slappy, Zach teams up with Stine's niece (Odeya Rush) to wrangle the monsters. Minnette joined Amy Ryan, Jillian Bell, Halston Sage, and Ken Marino for the movie, which grossed over $150 million in the box office and landed a Las Vegas Film Critics Society nomination for best family film.
Don't Breathe (2016)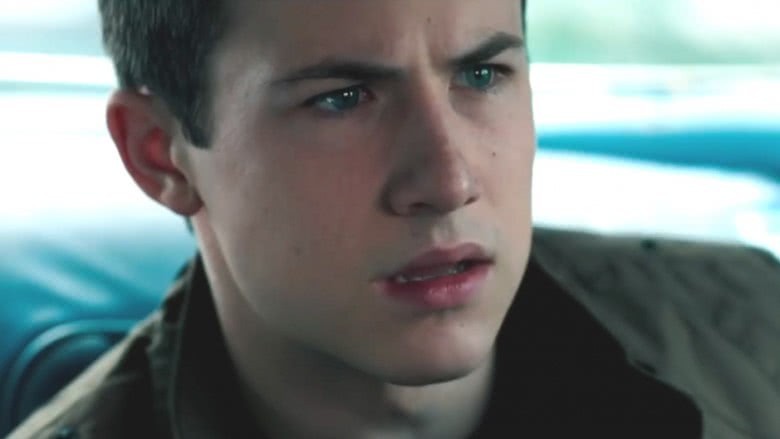 Minnette's most recent appearance on the silver screen was in Don't Breathe, the chilling horror-thriller flick directed and co-written by Fede Alvarez. The flick focuses on a trio of teenagers who all have a penchant for breaking-and-entering. Minnette plays Alex, one of the three friends who gets trapped inside the house of the Blind Man (Stephen Lang) during what appears to be a routine forced entry. In the film, Minnette's character struggles to make it out alive, facing multiple deadly obstacles on his way. Suburgatory actress Jane Levy and It Follows star Daniel Zovatto join Minnette to round out the central characters, but not all of them live to see the end of the movie. Don't Breathe pulled in more than $150 million worldwide against its low production budget of $9.9 million. The Alvarez-backed flick wound up a total late-summer sleeper hit and a favorite among critics. Variety's Dennis Harvey called it "a muscular exercise in brutal, relentless peril." Even Evil Dead creator and well-known director Sam Raimi (who also produced Don't Breathe) mentioned that a sequel film is in the works, one he calls "the greatest idea for a sequel I've ever heard." Looks like we'll be seeing much more of Minnette soon.