Live-Action Lion King Casts Rafiki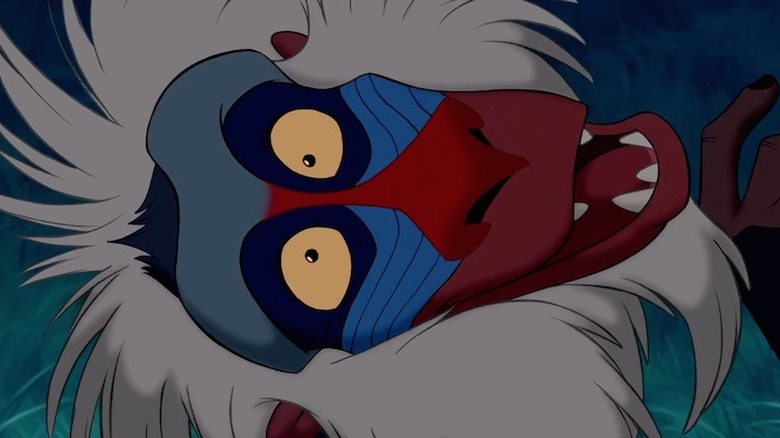 Disney's live-action The Lion King has finally found its Rafiki. 
The Wrap confirms that John Kani, known for his role in Captain America: Civil War, will take on the role of the wise and sometimes wacky baboon who serves as a royal adviser to Mufasa (James Earl Jones) and his son Simba (Donald Glover). In the 1994 animated original, Rafiki was voiced by Benson and Big Fish star Robert Gillaume. 
Kani joins an already stacked cast featuring Seth Rogen as Pumbaa, Billy Eichner as Timon, and John Oliver as Zazu. Last week, it was reported that 12 Years a Slave star Chiwetel Ejiofor is currently being considered to voice Scar, Simba's villainous uncle who turns to murder in his quest to take over the Pride Lands and call himself king. 
Kani's casting comes just a few hours after Luke Cage actress Alfre Woodard was confirmed to join the pic as Sarabi, Simba's mother and Mufasa's wife. Music phenomenon Beyonce is reportedly Disney's first choice to take on the last remaining major role: Nala. 
The Jungle Book helmer and Spider-Man: Homecoming star Jon Favreau directs the upcoming flick. He works from a script written by Pirates of the Caribbean: Dead Men Tell No Tales scribe Jeff Nathanson. The Lion King is currently filming in Los Angeles. 
Fans last saw Kani as King T'Chaka, T'Challa/Black Panther's father, in 2016's Captain America: Civil War. He'll next appear in the Chadwick Boseman-led Black Panther, reprising his role as the former king of Wakanda. 
The Lion King will debut in theaters on July 19, 2019. In the meantime, take a look at the other films sure to impress us all that year.