Daniel Dae Kim Addresses Hawaii Five-0 Controversy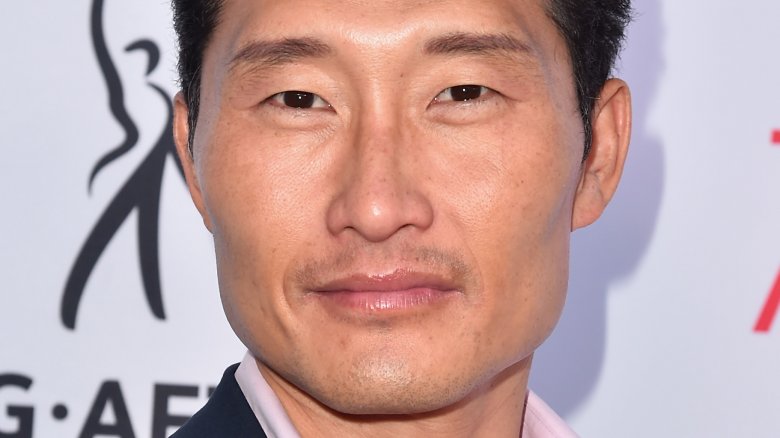 Getty Images
Former Hawaii Five-0 actor Daniel Dae Kim has come forward to make his first public statement about his exit from the CBS series and the controversy surrounding the network's decision not to offer salary parity to Kim and Asian American co-star Grace Park.
On Hawaii Five-0, both Kim (who played Detective Lieutenant Chin Ho Kelly, HPD) and Park (who played Officer Kono Kalakaua, HPD) were regulars, starring in the first seven seasons of the police procedural series. When producers CBS Television Studios and network executives reportedly didn't offer Kim and Park the same deals as they did to white actors Alex O'Loughlin (Lieutenant Commander Steven "Steve" McGarrett, USNR) and Scott Caan (Detective Sergeant Danny "Danno" Williams, HPD), the pair chose to depart from the show. 
Kim opened up about his leaving during this weekend's Television Critics Association's summer press tour (via The Hollywood Reporter). 
"[Hawaii Five-0] was a really important part of my life for seven years, and I'm really grateful to CBS and everyone involved with the show for giving me the opportunity. I've known [CBS Entertainment president Kelly] Kelly and [CBS' senior executive vice president of programming] Thom Sherman for a while, I met Thom all the way back from the days on Lost. I know them and I like them, and I'm grateful to them for the words that they said on the panel the other day," Kim explained before turning to discuss the reason for his exit.
He revealed that his sense of self-worth led to his exit, but that he's looking forward to pursuing his executive producing duties on ABC's medical drama The Good Doctor.
"That said, it's possible to be grateful for the opportunity and respectful of the colleagues and the people that I work with and still maintain a steadfast sense of your self-worth," Kim said. "All good things come to an end. I close that chapter on Hawaii Five-0 and I begin this new chapter on The Good Doctor. And I couldn't be more excited to be back at ABC where I started my career in earnest and to be working with such incredible people. This is the start of something new, and I'm really grateful for that, too." 
Hawaii Five-0 showrunner Peter Lenkov previously stated that Kim and Park were offered "unprecedented raises," "large and significant salary increases," and that the two chose to leave due to contract disputes. 
Kim previously responded to the reported pay disparity and confirmed his departure, but his recent comments are the first in which he's discussed the controversy publicly and in explicit detail.  
Though Kim won't be returning to Hawaii Five-0, he'll have his hands full with The Good Doctor, one of many TV shows we think will blow everyone away this fall.