Hawaii Five-0 Boss Responds To Daniel Dae Kim, Grace Park Controversy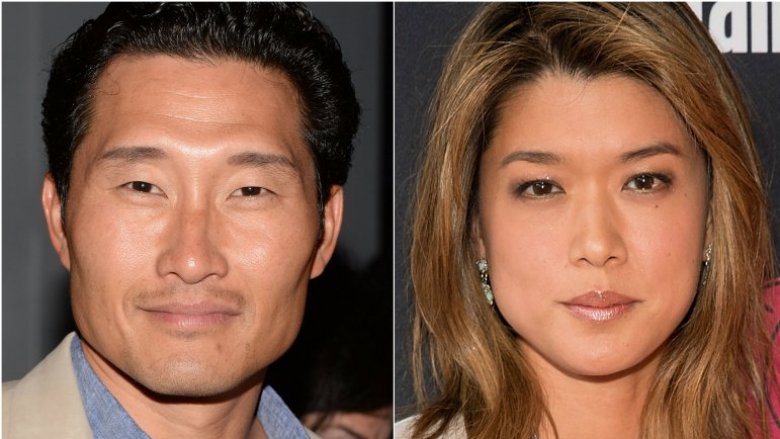 Getty Images
Hawaii Five-0 showrunner Peter Lenkov says that stars Daniel Dae Kim and Grace Park were offered "unprecedented raises" before leaving the show due to contract disputes. Kim and Park's exits last week immediately stirred controversy, with reports saying that the two were looking for pay equality with their white co-stars but were unable to get CBS to agree.
An initial report suggested that the pair were being offered pay increases that would have still put them 10 to 15 percent below co-star Alex O'Loughlin and Scott Caan's salaries, with the latter pair also having lucrative back-end deals. Later, sources contradicted this, saying that Kim was offered a raise that put him within two percent of O'Loughlin and Caan's salaries (not including their back-end deals) and that Park complicated negotiations by asking to only be included in a small number of episodes and by requesting to be written off the show.
Lenkov seemed to confirm the reason for Park's departure in a message to fans on his Twitter page, writing that she had been away from her family for seven years as the show was filming and saying that he understood her decision to leave. "There was an opportunity for her to return for a handful of episodes, but for several reasons that didn't work out," he wrote.
As for the rest of the controversy, Lenkov kept mum on specifics, but he did reaffirm a recent CBS statement that the two had been offered "large and significant salary increases." "The truth is: Both actors chose not to extend their contracts," Lenkov wrote. "CBS was extremely generous and proactive in their renegotiation talks. So much so, the actors were getting unprecedented raises, but in the end they chose to move on."
Lenkov called the two "irreplaceable," but also pointed out that the show still maintains one of the most diverse casts on TV with both recurring or regular cast members. "Yes, it's heartbreaking, but this happens on long-running shows," he wrote. "It's a hurdle we all worked hard trying to overcome... I'm proud of that [cast] roster and of our show." 
Park has kept quiet on the controversy, but Kim did write a long response on his Facebook page earlier this week, writing that "the path to equality is rarely easy," but still referring to the show's cast, crew, writers, and producers as being like a "second family." The drama behind the scenes of Hawaii Five-0 appears to be just beginning to unfold, but Kim has already moved on to other things, with the star working as an executive producer on the upcoming medical drama The Good Doctor, which will air on ABC in the fall. The show is one of many that we think will blow you away this year.
#H50 #HawaiiFive0 #Hawaii50 #Ohana pic.twitter.com/MEj6a4fLNq

— Peter M. Lenkov (@PLenkov) July 6, 2017