Rumor Report: Is Finn Wolfhard Joining The MCU?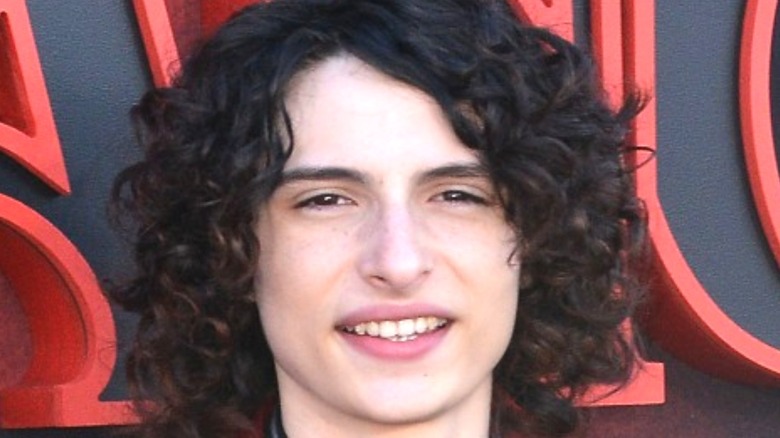 Tsuni-USA/Shutterstock
Marvel Studios runs a notoriously tight ship, as you might expect from a branch of the House of Mouse). So, when a recent, unconfirmed rumor places a popular young actor whose popularity seems to be growing day by day squarely inside of the Marvel Cinematic Universe, it's going to grab the attention of fans everywhere. At this point, the rumor could be considered purely speculative, especially considering there is no official statement from Marvel, Disney, or the actor at the center of this intriguing story — Finn Wolfhard. More than a decade into its existence, the MCU is wildly successful, with more than 30 movies under its belt and a mind-blowing $25 billion earned for the studio's storytelling efforts (via The Numbers). As the MCU grows, new and exciting names get drawn into its orbit, which means it's not too surprising Wolfhard's name has been thrown around in casting conversations.
Wolfhard's star is rising quickly these days, primarily due to his ongoing role in Netflix's 1980s sci-fi series "Stranger Things." The actor earned his first wave of major recognition thanks to his performance as Mike Wheeler, a young boy who, along with his friends, is drawn into a vast government conspiracy involving otherwordly monsters and a girl with psychic powers. Following this breakout success, Wolfhard appeared in the new adaptation of Stephen King's "It," as well as "Ghostbusters: Afterlife," which is a direct sequel to the "Ghostbusters" franchise. 
So, can we trust this new rumor that, once again, places Wolfhard into the MCU? Here's what we know.
This isn't the first time Wolfhard's name has been part of an MCU casting rumor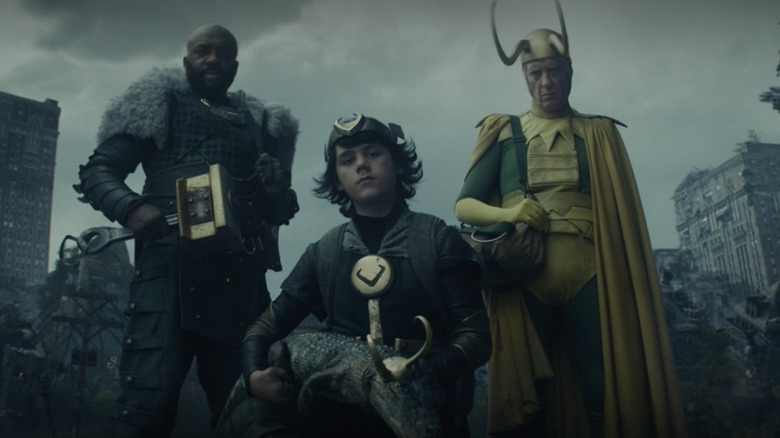 Marvel Studios/Disney+
According to an unsubstantiated rumor published by Giant Freakin Robot that leans on an unconfirmed source's alleged information, Finn Wolfhard has secretly joined the MCU. However, in case it wasn't already clear, there is absolutely nothing official to back this claim up. Giant Freakin Robot's source claims Wolfhard has already signed on for an upcoming Marvel project. However, no details were reported about which project the "Stranger Things" star may be tied to or what character he's been hired to play.
This latest report from Giant Freakin Robot is not the first time Wolfhard's name has been included in MCU casting rumors. Back in March 2020, it was rumored he would play Kid Loki in a then-upcoming Marvel project. With the benefit of hindsight, we now know that rumor was untrue. Even though Kid Loki did appear in Season 1 of the Marvel Disney+ show "Loki," he was portrayed by Jack Veal, not Wolfhard.
With "Doctor Strange in the Multiverse of Madness" fast approaching, giving fans their first journey into a multiverse that's been broken wide open, we could see Wolfhard play a new character. The "Doctor Strange" sequel is already fueling fan theories that it will serve as an introduction of the X-Men. If this is the case, Wolfhard could play a mutant. Additionally, considering Scarlet Witch (Elizabeth Olsen) is also present in the movie, the "Ghostbusters: Afterlife" alum could also perhaps play a more grown-up version of one of her kids from "WandaVision."
Either way, there are plenty of roles available for the actor should this new rumor, fueled by an anonymous source, end up being correct. But fans will have to wait and see for something more official where Wolfhard's entrance into the MCU is concerned.