The American Horror Story Plotline Inspired By A Classic Sitcom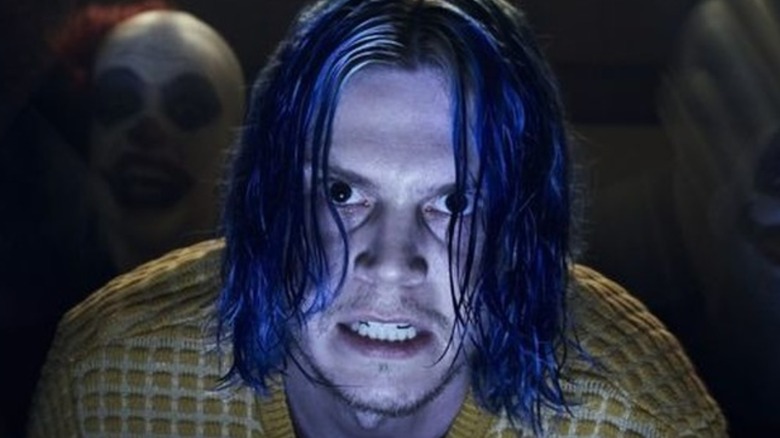 FX
Since 2011, Ryan Murphy's anthology series "American Horror Story" has been serving up shocking, over-the-top moments and bloodcurdling scares much to the delight of viewers. But what if we told you that the show's third season — and a character that appeared on it — was actually inspired by one of television's most lighthearted and tame sitcoms of all time? 
It may sound hard to believe, but Sarah Paulson's "Coven" character Cordelia Fox was reportedly conjured up by Murphy as a homage to the aforementioned TV classic of which we speak. "I was always fascinated by the dynamic of the show," he told The Hollywood Reporter in 2013 of his inspiration, right before "Coven" was set to premiere. 
Murphy's "AHS" franchise is one that's riddled with hat-tips and inspired storylines from pop culture moments and projects. Both loved and hated, his characters are fully embodied by Paulson, Evan Peters and the other talented cast members who have all managed to etch their legacies into the TV history books. In Paulson's case with "Coven," it was an ABC show that Murphy used to love and be fascinated with that helped shape who Cordelia Fox was that third season.
Ryan Murphy drew inspiration from Bewitched for Sarah Paulson's Coven character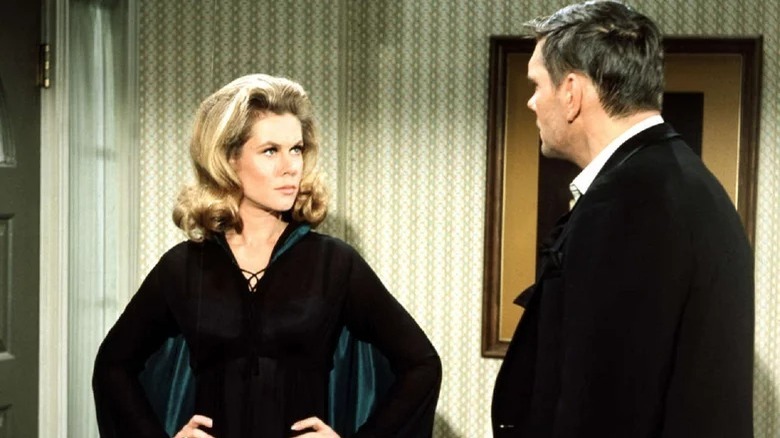 Sony Pictures Television
According to Murphy, it was his days of watching "Bewitched" — the witch-themed sitcom which ran from 1964 to 1972, with Elizabeth Montgomery, Dick York, and Agnes Moorhead — that ultimately inspired Sarah Paulson's portrayal of the prim and proper Cordelia Fox in "Coven." 
"I was always fascinated by the dynamic of the show 'Bewitched' and thought, 'What would really happen if Samantha listened to Endora and just went bat-s*** dark crazy,'" Murphy explained to The Hollywood Reporter. "There's something that happens to [Fox] around episode five that forces her to realize that her mother may be right [with how she approaches teaching]. They're an odd mother-daughter relationship, and they really don't like each other. Where Sarah starts and where Sarah ends up is completely the opposite of who she's playing in that first episode."
So, there you have it, folks. One of the most innocent television shows of all time ultimately helped inspire one of TV's most twisted and macabre showrunners. Now we just need an explanation for what inspired Evan Peters' Kai Anderson from "Cult."