The AHS: Coven Episode You Likely Forgot Featured Stevie Nicks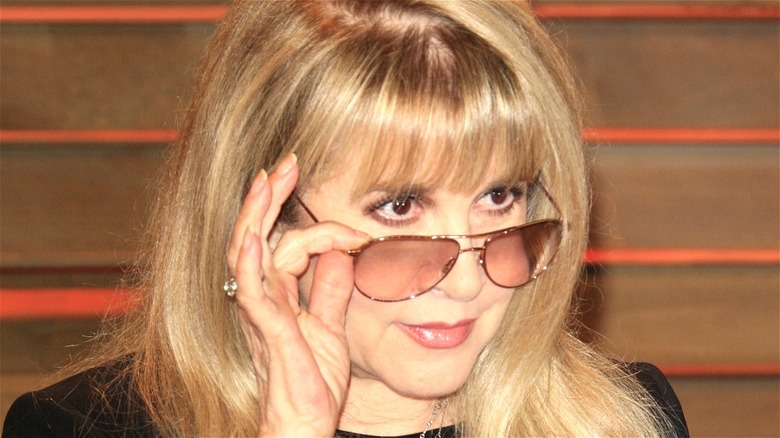 Kathy Hutchins/Shutterstock
While "American Horror Story" has explored everything from murderous clown cults to government conspiracy theories, one of the anthology series' most popular seasons tackles witchcraft. "Coven" follows a group of young witches in New Orleans as they come together to hone their skills and face off against various outside forces.
The FX show is known for its recurring ensemble cast though it frequently brings in high-profile guest stars, including Stevie Nicks. The rock legend is known for her contributions as a vocalist in Fleetwood Mac as well as for her solo work. Nicks has received countless accolades for her music and is widely considered one of the most iconic women in the rock genre.
In addition to her musical prowess, Nicks is known for her bohemian, mystical aesthetic. Her style and stage presence led some people to believe that she was a witch, which was upsetting for the musician. However, she's since embraced the rumor, and it led to her guest-starring as a witch in "American Horror Story: Coven."
The Magical Delights of Stevie Nicks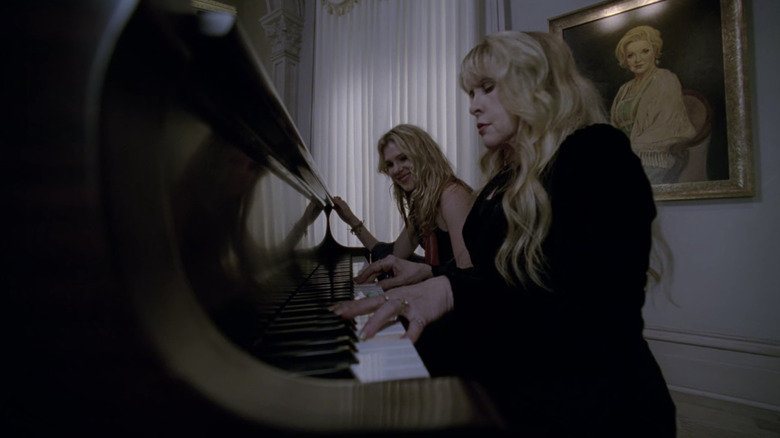 FX
As the witches in "Coven" prepare to undergo a series of tests to determine their next Supreme, Fiona Goode (Jessica Lange) invites an old friend over to give Misty Day (Lily Rabe) a pep talk. Misty is a gentle, eccentric witch who spent most of her life alone in a swamp and is a superfan of Stevie Nicks, with whom she has a spiritual connection. The White Witch herself arrives at their academy and dazzles Misty with a piano rendition of "Rhiannon" before gifting her a shawl.
In an interview with Entertainment Weekly, Nicks gushed about working with the "Coven" cast. "I love Lily. Right before I left, I gave her an amazing black outfit that I'd had a long time. I felt that she should have something, because with her character, she's really brought a lot of my music to a whole other generation," she told the outlet.
"There's not enough diamonds and pearls in the world that I could give her to show her how much that means to me," Nicks added.
The episode, aptly titled "The Magical Delights of Stevie Nicks," isn't her only appearance in "American Horror Story." Nicks returned for the "Coven" finale, where she performed "Seven Wonders," and again in "Apocalypse," where she performed "Gold Dust Woman."