The Highest-Rated Episodes Of Home Improvement According To IMDb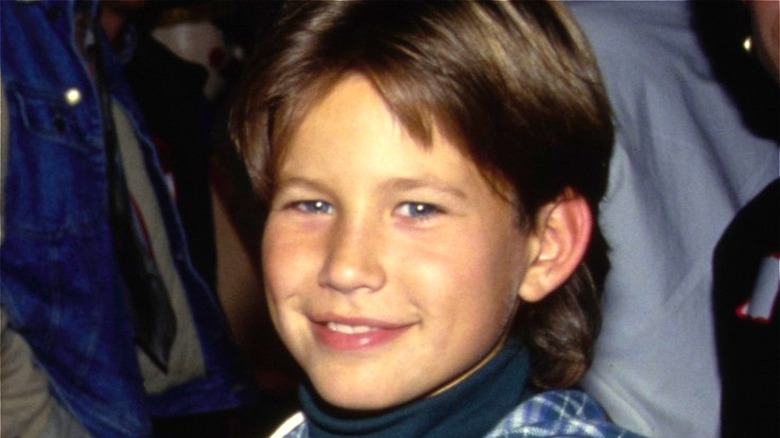 Michael Ochs Archives/Getty Images
If you turned on a television set during primetime hours at any point in the 1990s, there was a pretty good chance you might see Tim Allen's face staring back at you. That's because, for the better part of the decade, Allen was fronting the ABC sitcom "Home Improvement," which was one of the best-loved shows on television during the era. More than two decades after airing its series finale, "Home Improvement" has remained every bit as popular with fans old and new continuing to eat up Allen's often boorish, but occasionally hilarious "manly-man" schtick. 
Though it seems like it was on for much longer, "Home Improvement" ended after an eight-season run on ABC. It aired just north of 200 episodes over that stretch. As is typically the case with shows on the air for several seasons, not every run of "Home Improvement" episodes was created equal, with later seasons proving particularly underwhelming. During its heyday, however, "Home Improvement" proved more adept at cranking out hit episodes than most series. And as it happens, three of those episodes are tied for the highest-rated honors on IMDb, with each boasting a robust 8.1 rating from series fandom. And if you have seen them, you know they're absolutely among the best "Home Improvement" ever aired. Here's which episodes are currently sharing the top spot on IMDb.
Three Home Improvement episodes are tied for the top spot on IMDb
If you're a die-hard fan of "Home Improvement," you know the series always had fun with its holiday episodes, particularly those centered around Halloween. Of the show's many Halloween hits, it seems fans were most taken with the Season 3 entry "Crazy For You." That highly-rated episode found the prank-loving Tim both the target of a masterful prank set up by his wife Jill (Patricia Richardson), and an apparent stalker whose actions threatened to undercut his typical spooky season shenanigans.
The second "Home Improvement" episode to claim the highest-rated honors came a couple of seasons later. And yes, the Season 5 episode titled "Twas the Flight Before Christmas" was another holiday-themed delight. This one was obviously set around Christmas, with Tim and his steadfast "Tool Time" co-host Al (Richard Karn) getting snowed in at an airport on their way to a Binford Tools conference. It also saw the Taylor kids hilariously taking on a neighborhood foe in the annual holiday decorating contest.
As for the third "Home Improvement" episode to net an 8.1 rating on IMDb, the Season 5 stunner "The Longest Day" was easily among the most dramatic stories the show ever tackled as the Taylor clan spent the entire half-hour coping with the news that middle-child Randy (Jonathan Taylor Thomas) might have cancer. Frankly, if you didn't tear up at least once during this episode, you were probably watching it wrong. Ditto if you didn't also laugh out loud a couple of times.