This Is What Jonathan Taylor Thomas Has Been Doing Since Home Improvement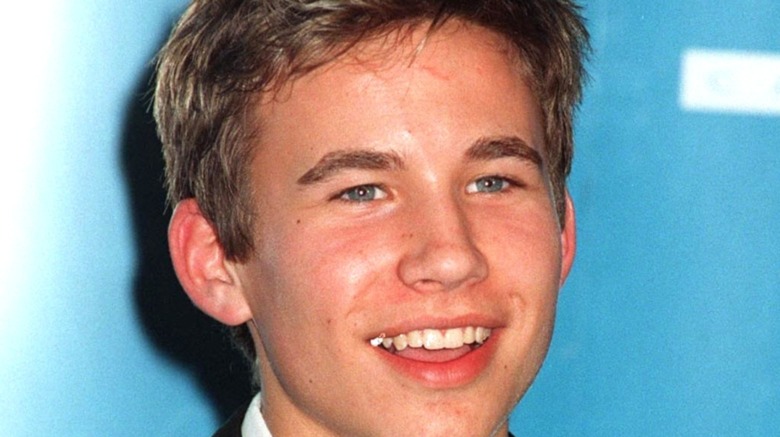 Shutterstock
As any diehard "Home Improvement" fan knows, the Taylor family included Tim (Tim Allen), Jill (Patricia Richardson) and three adorable, towheaded children. The eldest, Brad (Zachery Ty Bryan), and the baby of the family, Mark (Taran Noah Smith) earned their time in the spotlight. But in this case, it was the middle kid whose star shone the brightest. Jonathan Taylor Thomas as Randy was an instant fan favorite. 
Only 10 when he landed the role, Thomas was a cute little kid who quickly grew up to be a teen heartthrob — right before viewers' eyes. Soon, his face graced the covers of the decade's hottest teen magazines (you remember Bop, 16, and Tiger Beat, right?). The media started calling him "JTT." He was the prize in contests aimed at young fans, who swarmed him everywhere he went. And he sort of hated it.
"You are a part of their life, and there is a lot that is owed them," he told The New York Times. "But it's difficult because you want to make everyone happy, but if you try to do that, you're setting yourself up for failure."
Thomas left the show at the start of the final season and hasn't been seen much since. It may surprise you to learn what he's been up to in his post-"Home Improvement" years.
Thomas found a place to hide from fans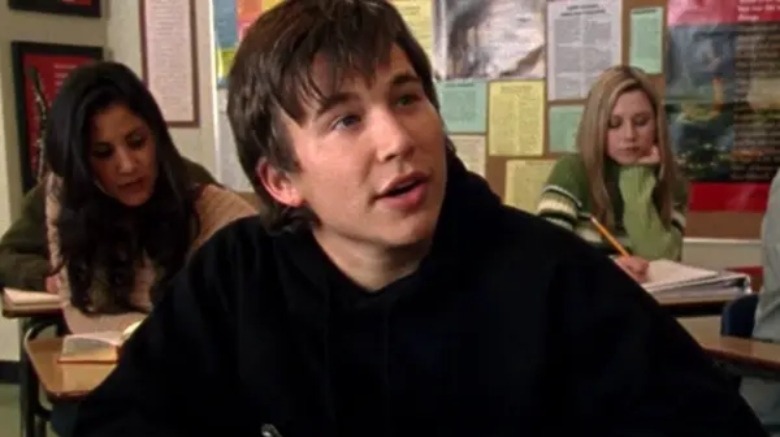 Warner Bros.Television
Thomas' exit from ABC's award-winning "Home Improvement" was big news at the time, and it was about more than shedding his Randy Taylor persona. He wanted to try out a new lifestyle — as a student and an academic. He must have had the brains for it, because in 2000, he enrolled at Harvard University.
"I wanted to go to school, to travel and have a bit of a break," he told People magazine. "To sit in a big library amongst books and students, that was pretty cool. It was a novel experience for me."
Thomas focused his studies on philosophy and history, and over the next few years, attended Columbia University, in New York City, and St. Andrew's University, in Scotland. It took a while for him to graduate — from Columbia in 2010 — but that may have been because he didn't leave the entertainment business entirely behind. In the years he was studying, he also made time for various projects including guest spots on TV shows like "Ally McBeal," "The Simpsons," "Smallville," and "Veronica Mars." He didn't hate acting, but he certainly didn't enjoy all the hoopla that came with it.
Jonathan Taylor Thomas left and never looked back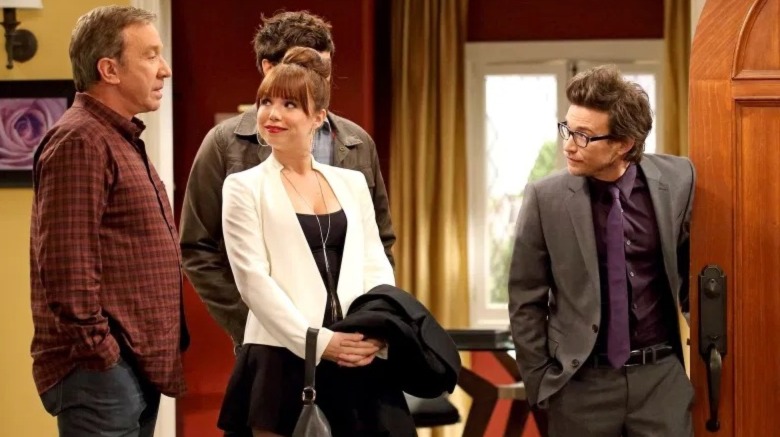 ABC
Thomas found he didn't miss fame at all. After graduating from college, he settled into behind-the-scenes work, directing and writing scripts. He probably didn't have to worry too much about money, considering he worked his way through childhood. He finally had time to kick back and relax a little.
"I watch a lot of movies, I hike, I stay up on shows and theater," he told People.
Between 2013 and 2015, Thomas came back to the small screen for guest spots on ABC's "Last Man Standing," with his former co-star Tim Allen. On the last episode of the show, Thomas played a grown-up Randy Taylor and helped create a "Home Improvement" reunion of sorts with fellow guest star Patricia Richardson. That's the last IMDb has heard of him.
Thomas had a squeaky clean image as a child actor and even after he became a teen idol. Out of the spotlight and never the subject of gossip or unsavory news, we can only imagine he's happy, healthy, and enjoying his private life.