Walking Dead Stuntman's Death 'Wasn't Story Related'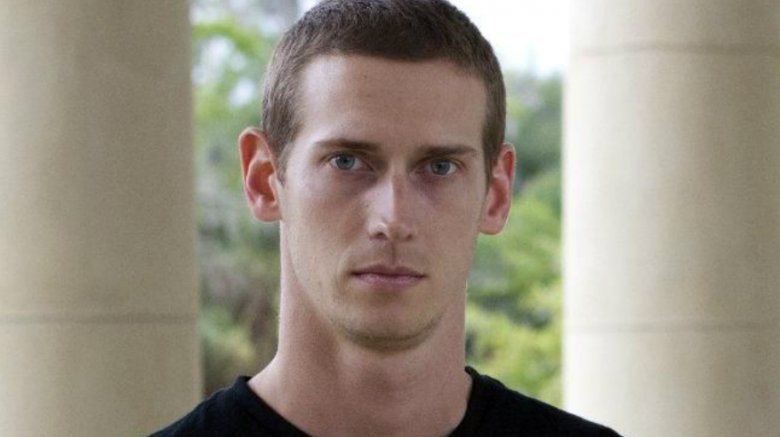 IMDB
In mid-July, professional stuntman John Bernecker was seriously injured while filming a scene for AMC's The Walking Dead. He sustained massive head injures after falling 22 feet off a balcony and onto a concrete floor below him, and later died at the age of 33. Production on season 8 of the acclaimed zombie series was temporarily shut down following Bernecker's passing. However, despite the brief stall, the show's story won't be impacted. 
During the Television Critics Association's summer press tour, The Walking Dead series and comic book creator Robert Kirkman stated that nothing was changed in terms of narrative in connection to Bernecker's death (via The Hollywood Reporter). 
"No storylines were changed," Kirkman said. "That was a tragic accident. It wasn't story related. It was a freak accident that happened on set. And it's something that we're dealing with but it hasn't affected the storyline in any way."
Kirkman was the only Walking Dead producer in attendance at the TCA, as the network canceled its panel that was intended to celebrate the upcoming 100th episode of the series. The majority of The Walking Dead team, including showrunner Scott M. Gimple, skipped TCA appearances to attend Bernecker's funeral on Saturday, July 29.
Kirman said of how the show's cast, crew, and creatives are handling Bernecker's death: "They're dealing with it. It's a tragedy. It's something that everyone is dealing with in their own way and something that will continue to stick with us for years to come." 
However, Kirkman isn't certain whether The Walking Dead will give any kind of dedication to Bernecker. "I don't know at this point; we'll see," he said.
Bernecker received tribute at San Diego Comic-Con the week preceding the TCA, during which Gimple read a heartfelt statement. "We didn't know if we should do this panel today. But we wanted to be here for you and do something for John," said Gimple, mentioning Bernecker's long list of credits and noting how much he loved working as a stuntman. "John was someone who was beloved in the stunt community. He was living his dream, and he helped other people do the same."
SAG-AFTRA, which provides representation to stunt professionals, previously released a statement confirming that the organization is investigating the circumstances surrounding the on-set accident and Bernecker's subsequent death. "SAG-AFTRA offers its deepest condolences to the friends and family of John Bernecker, an accomplished stunt performer who passed away after a fall on the set of The Walking Dead in Georgia. This tragic and untimely loss of a member of the SAG-AFTRA family is heartbreaking, and our thoughts are with his loved ones and his friends and colleagues in the Georgia production community," the statement reads. "The safety of our members is paramount. We will work with the authorities and closely monitor their investigations into this tragic incident." 
The Walking Dead season 8 is set to premiere on October 22. Until then, find out the untold truth of the show.