The Hawaii Five-0 Scene That Went Too Far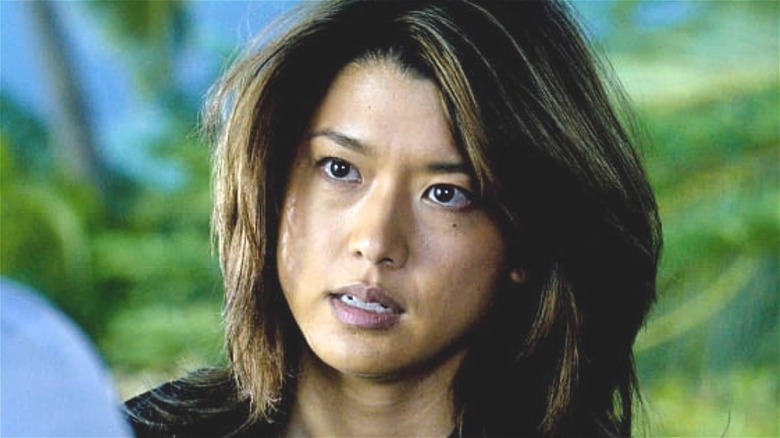 CBS Television/YouTube
All of show developer Peter Lenkov's reboots of previous TV shows, including "MacGyver," "Magnum P.I.," and "Hawaii Five-0," share the same fictional universe known as the "Lenkov-verse," and have been substantial hits for their parent network CBS. However, the Lenkov-verse has seen a great deal of controversy over the years. In 2017, regular "Hawaii Five-0" cast members Daniel Dae Kim and Grace Park left the series over a salary dispute, given how they were reportedly paid 10-15% less than series leads Alex O'Loughlin (who took a break from the show himself) and Scott Caan (via Variety).
Then in 2020, Lenkov was fired from the three shows by CBS after multiple claims that he'd fostered a toxic work environment, as well as allegations that he was abusive and manipulative on sets (via The Hollywood Reporter). Nevertheless, "Hawaii Five-0" did wrap up a successful 240-episode run in 2020, while "MacGyver" concluded in 2021 after five seasons, and "Magnum" is still on the air as of 2022.
Much of this, of course, is behind-the-scenes stuff, and even really tense sets have been known to produce acclaimed end results. On the whole, "Hawaii Five-0" is precisely the kind of action-packed police procedural drama that's an excellent fit for a multiple-season run. However, that doesn't mean the show is entirely devoid of problematic moments in front of the camera. In fact, all those off-screen problems might have meant that nobody noticed how bleak and off-putting a particular Season 10 plot is. Let's take a look at the "Hawaii Five-O" scene that the fans think went too far.
In Season 10, Danny meets the woman of his dreams only to have her die in his arms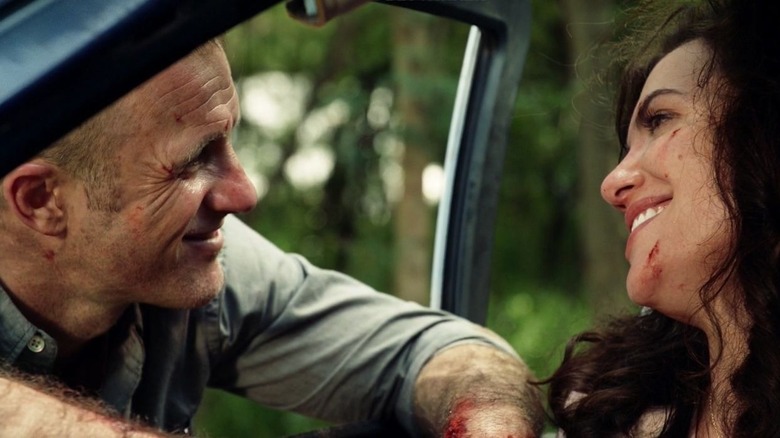 CBS Television
In the Season 10 episode "I ho'olulu, ho'ohulei 'ia e ka makani," Danny (Scott Caan) meets an attractive woman (Kate Siegel) at a bar, and they hit it off. However, as they head home together, the pair end up in a crash after Danny is forced to swerve to avoid an oncoming car. The woman is badly injured, and they're in a remote area without cell reception. Dramatic and sad scenes ensue, and in the end, she passes away before help arrives without ever telling the devastated Danny her name.
The plot is definitely sad, but it arguably feels off in a number of ways. Chief among them is the fact that the entire thing seems to run against Danny's characterization — which is saying something, considering that the show's had time to explore the character for years and years at this point. While Danny is incredibly faithful to his friends, he's also a rather melancholic and reserved figure who's incredibly unlikely to open the creaky armor of his sarcastic exterior for a new acquaintance, except possibly to deliver one of his customary rants about his famous distaste of the very concept of Hawaii. 
As such, it seems out of character for Danny to bond with someone so quickly — and unfair to have the character go through another loss after the murder of his partner and a messy divorce. This may be one of the reasons why some fans feel the story is contrived. "Hawaii Five-0" subreddit user u/CaseyRC pointed out Danny's out-of-character behavior, and felt that the storyline only happened as "another go for PL [Peter Lenkov] to punish the character." 
Fans aren't particularly fond of the entire episode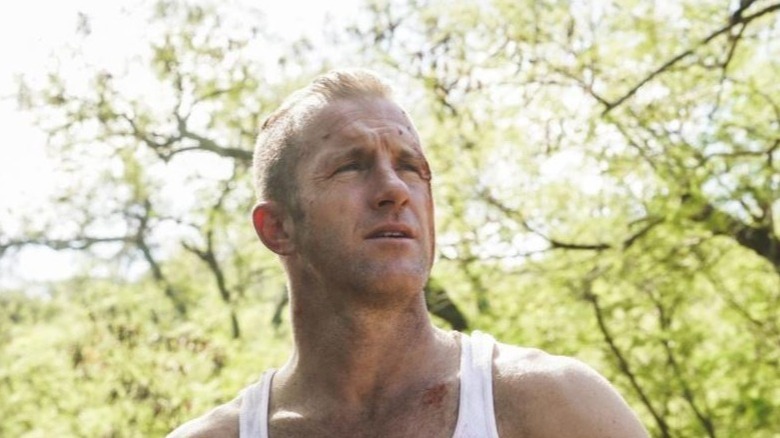 CBS Television
As a whole, "I ho'olulu, ho'ohulei 'ia e ka makani" is clearly not a fan-favorite episode. In fact, with its comparatively meager 6.8 IMDb user rating, it's far and away the lowest-rated episode in the entire "Hawaii Five-0" Season 10. Apart from the way the episode both portrays Danny in a strange way and puts him through the emotional wringer by introducing a potential love interest and taking her away within the span of a single episode's run time, viewers have pointed out other issues in the episode, as well. 
Multiple IMDb user reviews concurred that Danny's behavior is off here, and not only in the dramatic death scene. User Maryann4510 pointed out that his first aid skills are completely wrong, and even said that he directly contributes to the woman's fate with his clumsy attempts to save her. What's more, user Iurubio-67744 noted that the terrifying incident is more or less forgotten after the episode is over, since "the police did not investigate or judge the driver and more never mention it again."
While Scott Caan gets a chance to flex his dramatic muscles here, his character's big scene in this episode has clearly bothered many people — as has a whole bunch of other stuff surrounding it. All in all, definitely not the finest hour of "Hawaii Five-0."