What Scott Caan From Hawaii Five-0 Is Up To Now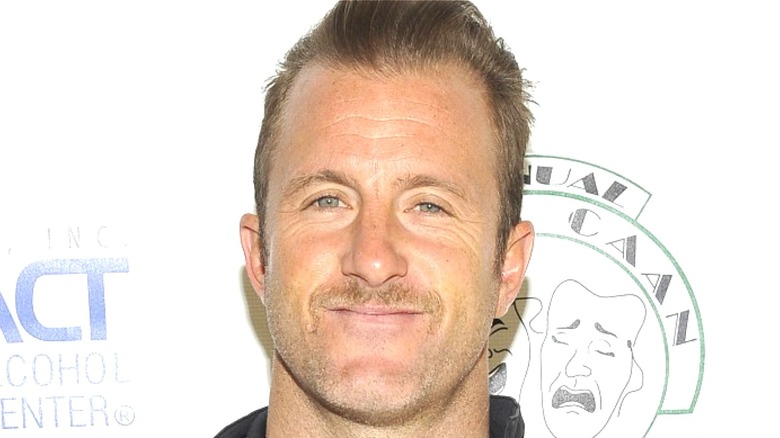 John M. Heller/Getty
Scott Caan has made numerous appearances in popular franchises throughout his career, from HBO's "Entourage" to the "Ocean's Eleven" trilogy, but the role he is likely best known for is his portrayal of Danny Williams on CBS' reimagining of the '80s series "Hawaii Five-0."
The rebooted series proved to be a hit with audiences, enjoying a successful 10-season run that ended in 2020, with a series finale featuring Chuck Norris. While numerous actors came in and out of the "Hawaii Five-0" universe, Caan's Danny Williams, a New Jersey native who moved to Hawaii to be closer to his daughter, was a reliable face, right next to his partner and friend Lieutenant Commander Steven J. McGarrett (Alex O'Loughlin). Williams would take charge of the "Hawaii Five-0" Task Force when McGarrett was away on duties for the Navy Reserves, making him an integral part of the show. Caan would even portray his character in a crossover with "NCIS: Los Angeles," and he earned a Golden Globe nomination for his role as Williams in 2011 (via IMDb).
With the series being off the air for over a year now, fans may be wondering what Caan is up to these days — and the answer is, a lot.
Scott Caan is staying in the world of crime dramas
Scott Caan has followed up his successful run on "Hawaii Five-0" by developing yet another crime procedural for CBS. He's been developing a crime drama which he will not only headline, but also executive produce and co-write called "Topangaland." The series will move Caan from the sunny beaches of Hawaii to the city streets of Los Angeles (per Deadline).
In the upcoming show, which will be produced by Jerry Bruckheimer and co-written by "SEAL Team" creator Benjamin Cavell, Caan will play an ex-cop working for his legendary father's detective agency, investigating cases for both the richest and poorest of Los Angeles. The father role seems like a prime fit for Caan's own father, legendary "Godfather" star James Caan, but the 81-year-old actor is reportedly not being considered for the part. The father-son duo, however, worked together on the "Hawaii Five-0" Season 2 episode "Lekio" (per EW).
Caan could also have a reunion in the cards with "Entourage" creator Doug Ellin, who has expressed interest in an "Entourage" reboot, which would likely include Caan since the series ended with his character Scott Lavin in business with one of the cast's main players, Eric Murphy (Kevin Connolly). Ellin has said he has developed new projects with Caan in mind and would be open to bringing his character back for a potential reboot of the Hollywood-set series (per Victory The Podcast).