The Real Reason CBS Canceled MacGyver
When Mark Twain said, "There is no such thing as a new idea," he had no clue how right he was, given that we are living in an age of reboots. Of course, that's not necessarily a bad thing. Many beloved shows from our youth, from Frasier to Animaniacs, either have been, are in the process of, or will be rebooted for a new generation. But, while many TV shows deserve a reboot, nostalgia is not a magic wand that guarantees success; it can be more of a monkey's paw. Many television reboots have fallen, and CBS' 2016 remake of MacGyver is about to join that unfortunate list. MacGyver, based on a 1985 series of the same name, revolved around the title character, Angus MacGyver (Lucas Till), a secret agent with a genius-level intellect and engineering resourcefulness to rival Tony Stark. MacGyver can save the world with just a paperclip, a straw, and some gum.
It's no secret that original MacGyver star Richard Dean Anderson was no fan of the 2016 reboot, but its cancelation seemingly came out of nowhere. Why, then? Fittingly, the cause might be the result of several reasons MacGyvered (yes, that is a proper verb) into a no-win scenario.
MacGyver proves low ratings and showrunner firings do not mix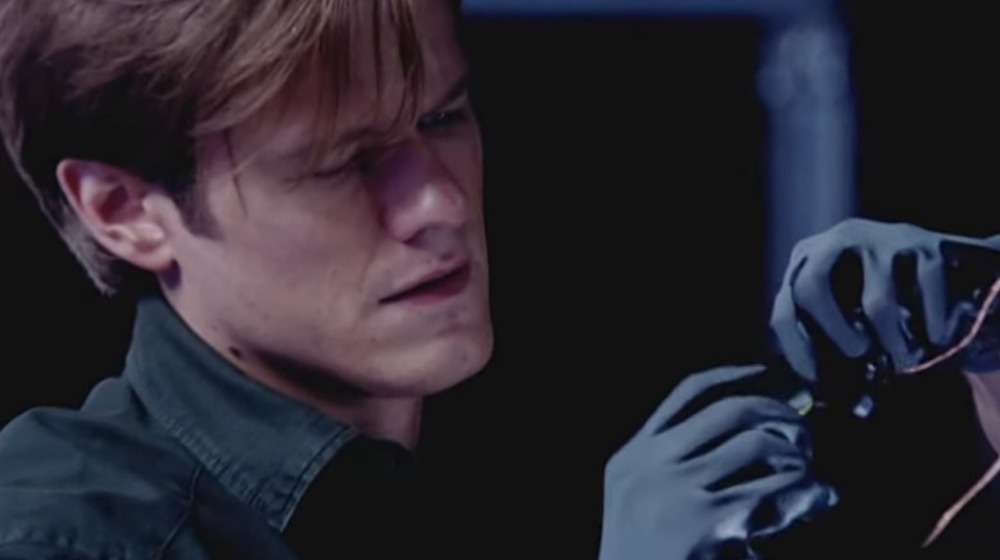 CBS
Deadline broke the news of MacGyver's cancelation when the outlet received an exclusive tipoff from CBS. While the article featured plenty of well-wishing quotes from CBS President Kelly Kahl and showrunner Monica Macer, who thanked the cast and crew for their work, it didn't include any explanations. However, if you examine the right sources, it isn't difficult to paint a picture of unbeatable odds. One potential link in the chain of events leading up to MacGyver's cancelation might relate to ex-showrunner Peter Lenkov. The Hollywood Reporter noted he was fired due to "allegations of workplace toxicity." According to TVSeriesFinale, the show maintained solid, if slowly declining, ratings throughout its run until season 5, which was the first season without Lenkov and decent ratings.
Newsweek postulated that low ratings might have been the biggest contributing factor. According to the outlet, citing stats from TVSeriesFinale, the show's ratings and viewer numbers were gut punched. Season 4 averaged approximately 6.08 million viewers, while season 5 averaged around 4.8 million viewers. That's a significant drop-off in viewership, and ratings didn't fare any better. Season 4 averaged a 0.67 rating, while season 5 is lagging behind with a 0.52 average rating. According to Newsweek, this plummeting rating made MacGyver CBS' 15th most-watched show. At first glance, that doesn't sound too bad, but it also places the show behind NCIS: New Orleans, which is also being canceled for low ratings.