Why Michael Weatherly's Glasses In Bull Mean More Than You Might Think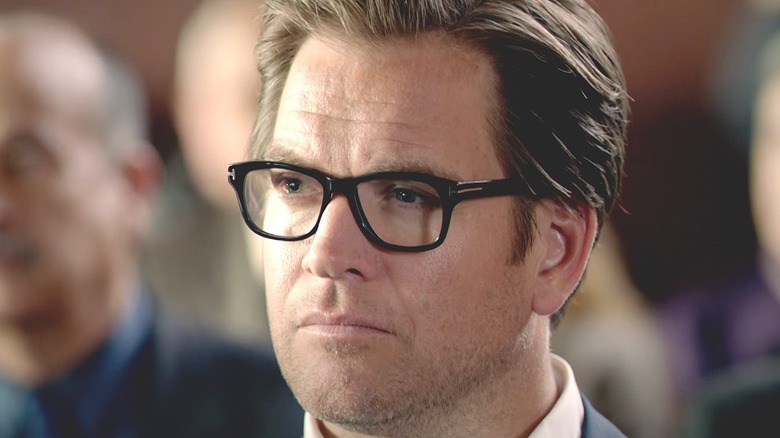 CBS/YouTube
CBS has introduced plenty of unique protagonists in their history of hosting procedural programming, but one of the biggest standouts has been Dr. Jason Bull (Michael Weatherly), the face of the network's legal drama "Bull." Since debuting in 2016, "Bull" has become one of CBS' signature dramas, with Weatherly's Bull being the prime draw for the series, which will be drawing to a close when it airs its series finale in May.
Partly based on the early career of Dr. Phil McGraw, who executive produces the show, "Bull" follows its namesake character who leads the Trial Analysis Corporation (TAC), a group that consults on major cases on everything from jury selection to framing the right defense. 
While Bull has worked with a team of characters for over 100 episodes, his own blunt honesty and perception skills are what truly make the team — and series — successful. Weatherly, a veteran of CBS dramas like "NCIS" and "JAG," found some small details to convey his character's cutthroat yet wise nature, including the black-rimmed glasses fans hardly ever see the character not sporting. The actor revealed there are some specific influences behind the accessory. 
Bull's glasses make him an 'owl'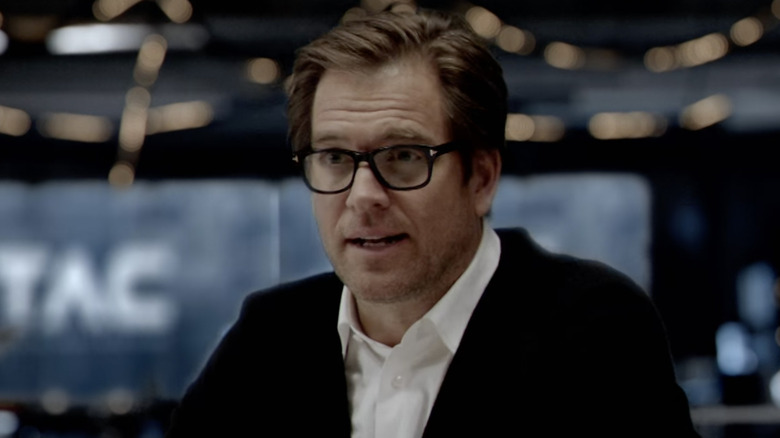 CBS/YouTube
Dr. Jason Bull's glasses are so important to the character that Michael Weatherly has even worn them at times when promoting the show, prompting him to explain the choice when talking up Season 3 of "Bull."
In an interview with HeyUGuys, Weatherly said the glasses were inspired by Michael Caine's spy character Harry Palmer, Colin Firth in "A Single Man," Italian actor Marcello Mastroianni, as well as Gary Oldman and Alec Guinness as the spy George Smiley in the "Tinker Tailor Soldier Spy" film and 1979 series, respectively. 
Caine, Guinness, and Oldman's spy characters wear black-rimmed glasses, as does Firth in "A Single Man," though he holds secrets for very different reasons. Mastroianni also famously wore glasses as a film director in Federico Fellini's highly-influential "8 1/2" (per IMDb). The mix of wise and secretive men as influences is fitting for Bull, a complicated figure who must exude confidence and work in the science of deception and perception every day. 
Weatherly further explained his glasses decision by comparing Bull to an owl, though not the "wise bird" some may think of. 
"You think owls are these wise birds who just sit up on a branch, but no man, they are looking to kill something on the ground!" he said. "That to me was the starting point with Bull, that he's a predator and he's alone like an owl on a branch sitting in his little courtroom and he has that physicality."