The Surprising Inspiration For Michael Weatherly's Character On Bull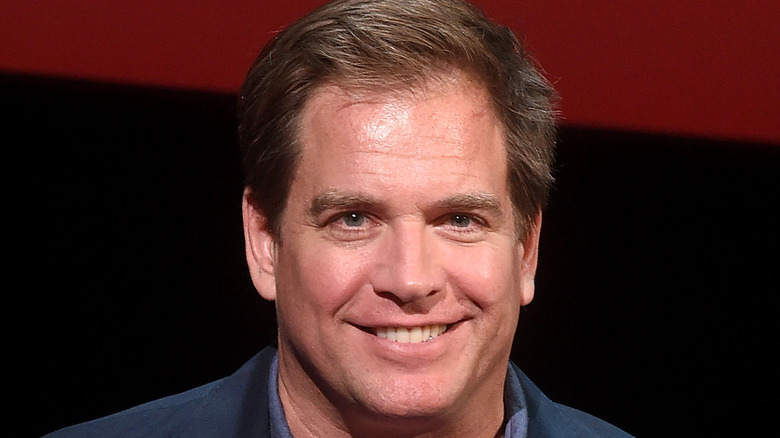 Jamie Mccarthy/Getty Images
Fans of the CBS procedural series "NCIS" were saddened to hear of the departure of series star Michael Weatherly. Weatherly, who played Anthony DiNozzo on the series, appeared in over 300 episodes ahead of his departure, even shaping how the character was written.
However, he didn't remain off the air for long, as Weatherly's exit from "NCIS" was driven by the fact he got his own leading role in the series "Bull." In the show, Weatherly plays Dr. Jason Bull, a psychologist and trial expert who's the head of Trial Analysis Corporation, a company that helps defendants pick jury members who would be sympathetic to them, while also helping defense lawyers shape their arguments. The show is currently in its sixth season, which CBS has announced will be its last.
While every TV series draws inspiration from somewhere, the source of inspiration for "Bull" and its lead character comes from an unexpected source. 
The inspiration is also an executive producer of the series
The character of Dr. Jason Bull was inspired by TV personality Phil McGraw, better known as Dr. Phil. In a Televisions Critics Association panel ahead of the show's premiere, Dr. Phil spoke to critics about the series (via Deadline), insisting that it wasn't an autobiographical representation of his life before he became famous on TV, but rather one that used his life as a launching pad to tell stories.
"I like the way the show tracks how we did the right thing and tried to take the higher moral ground in these cases. We kept the moral compass. Sometimes the law doesn't always get it right." Dr. Phil continued, going on to say, "We didn't always get to pick our clients. But there were two types of people we wouldn't represent: child molesters and drug dealers. Aside from that, we fought best for our clients."
Michael Weatherly also spoke about meeting Dr. Phil in preparation for taking on the lead role of the show, saying that meeting the veteran television personality made him nervous, given what he now knew about his penchant for being able to read body language. Weatherly admitted to feeling self-conscious, even though it wasn't the first time the two men had met.