The Disney Channel Movie You Likely Forgot Starred Supergirl's Mehcad Brooks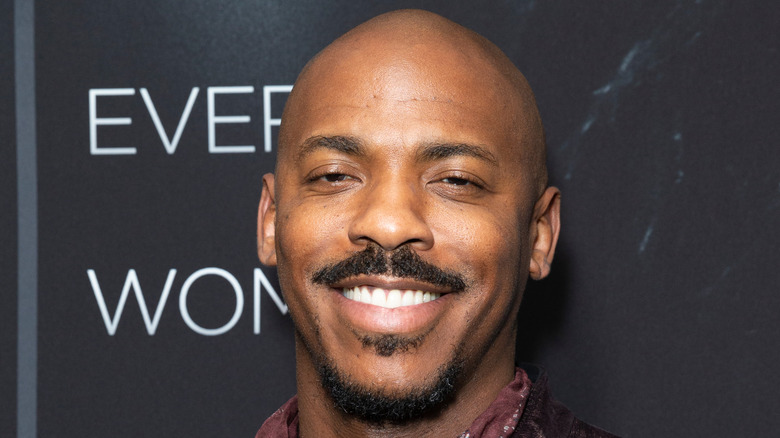 Lev Radin/Shutterstock
It's still hard to fathom the fact that "Supergirl" is over. Out of the many shows in The CW's Arrowverse, the Melissa Benoist-led series — which was developed by Greg Berlanti, Ali Adler, and Andrew Kreisberg and originally aired on CBS before moving to The CW for Season 2 and on — may have been the one that succeeded the most thoroughly in getting us to feel at home with the characters and emotionally attached to their personal journeys, no matter how big and ambitious the sci-fi and fantasy elements got.
Part of this success can, of course, be attributed to the series' incredible cast. In addition to the blazingly charismatic Benoist as Kara Zor-El/Danvers herself, "Supergirl" features many valuable TV veterans, such as Chyler Leigh, David Harewood, and Calista Flockhart, in tow to make sure Kara's world always rings true and the stakes always feel real. Another such veteran actor is Mehcad Brooks, who arguably found in "Supergirl" his most visible and high-profile role after many years of turning out consistent work on the small screen. What fans of Brooks' performance as Jimmy Olsen might not realize is that, early on in his career, he starred in a very peculiar Disney Channel movie.
Mehcad Brooks starred as Kenny in Tiger Cruise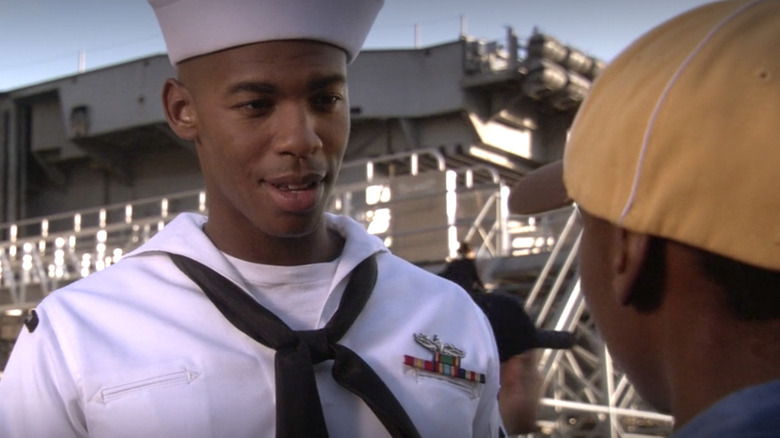 Disney Channel
In the years following the September 11 terrorist attacks, intense patriotic sentiment became such a widespread coping mechanism in American culture that you could find media extolling the virtues of the U.S. military even in the unlikeliest of places — including Disney Channel (via Vox).
This is likely the case with "Tiger Cruise," a 2004 Disney Channel original movie that features Mehcad Brooks in a supporting role. The movie follows a cast of characters on a "tiger cruise," which is when civilians are allowed to take a trip with family in the U.S. Navy (via Variety). The trip is abruptly interrupted when news of the 9/11 attacks break out, forcing the ship into combat mode. Starring Hayden Panettiere and Bill Pullman, the film was noted at the time for mostly staying close to the standard Disney Channel teen movie formula, but adding unusual gravitas to it by way of its tragic real-life tie-in (via Chron).
The then 23-year-old Brooks plays Kenny, a sailor on the ship who butts heads with his little brother Anthony (Nathaniel Lee Jr.) over his aversion to military business. Eventually, Kenny's efforts win Anthony over to the side of supporting the military and proudly waving a U.S. flag along with the other kids. Somewhat unsurprisingly, "Tiger Cruise" was described by certain critics as a "veritable recruitment film" (via Pittsburgh Post-Gazette) — which again, was not all that unusual for the time.