Chris Evans Confirms What We Suspected About The Russo Brothers' On-Set Behavior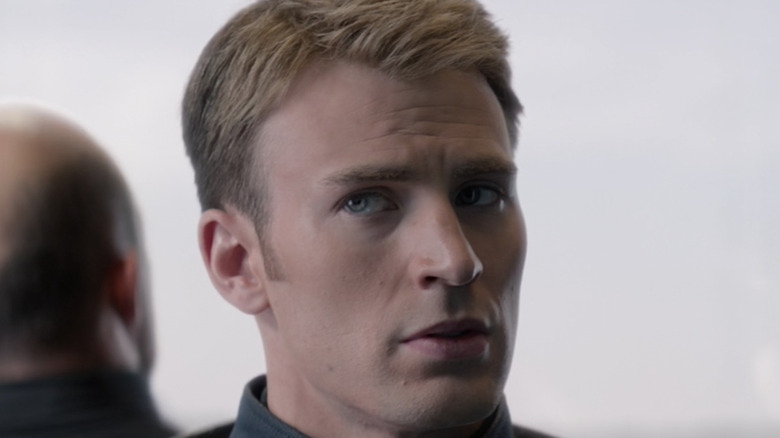 Marvel Studios/Disney+
Brothers Anthony and Joe Russo made their entry into the Marvel Cinematic Universe with 2014's "Captain America: The Winter Soldier," which immediately took off as one of Marvel Studios' top hits in the MCU's first two phases. The film, which reintroduced Sebastian Stan as the Winter Soldier and helped shake Steve Rogers' (Chris Evans) faith in authority in future MCU plotlines, was the third highest-grossing movie in North America in 2014, making $260 million at the domestic box office (via Box Office Mojo).
The Russo brothers' success with the second "Captain America" movie and experience directing large ensembles on critically acclaimed television shows like "Arrested Development" and "Community" made them a natural fit to direct the third "Captain America" movie, "Captain America: Civil War," as well as "Avengers: Infinity War" and "Avengers: Endgame." Their vision for keeping track of the increasingly large, overlapping casts in the later MCU films and eye for bringing iconic comic book moments to the big screen made "Infinity War" and "Endgame" two of the highest-grossing movies of all time (via Box Office Mojo).
Given that the brothers' first work in the MCU was with Chris Evans, the Captain America actor owes quite a bit of Steve Rogers' popularity to Anthony and Joe Russo. Evans, who will next team up with the brothers for an upcoming Netflix film called "The Gray Man," has offered plenty of praise for the pair of MCU directors.
Chris Evans praises the Russo brothers' enthusiasm for film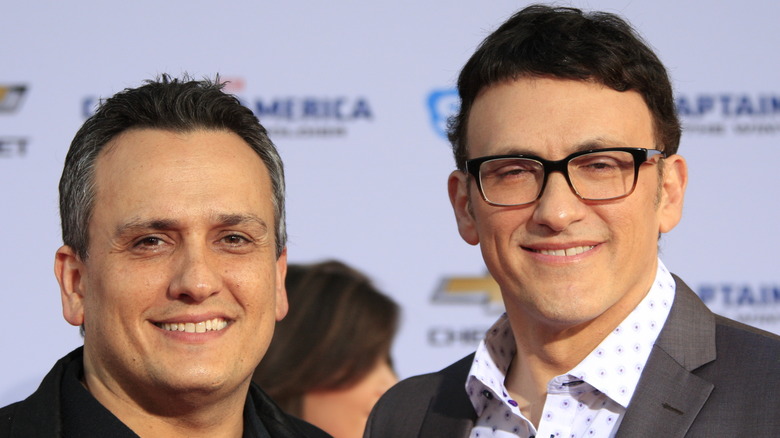 Kathy Hutchins/Shutterstock
On a 2020 episode of The Hollywood Reporter's podcast Awards Chatter, Chris Evans called Joe and Anthony Russo "real, real cinephiles" and praised how they incorporate their enthusiasm for film into their work in the MCU. "You can tell when they get excited about certain moments that they want to make iconic," Evans said. "They were really excited about that first elevator fight scene in 'Winter Soldier.'"
Eagle-eyed fans will notice similarities between the elevator fight scene in "Captain America: The Winter Soldier" and a sequence in 1995's "Die Hard with a Vengeance," in which John McClane (Bruce Willis) struggles with and shoots several villains during an elevator ride. Of course, the Russos upped the ante for Evans' Steve Rogers, giving him several more villains to fight through and his iconic "before we get started, does anyone want to get out?" line, but the influence is clear. Evans, who has made his admiration for that particular scene clear in the past by sharing videos of stunt training for the movie on Twitter, said on the same podcast that the scene is one of his favorite sequences in the whole of the MCU.
In 2019, the directing duo confirmed that the elevator scene was the first scene they shot for "Captain America: Winter Soldier," which became so famous in the MCU that it gets its own callback in "Avengers: Endgame," Chris Evans' final film as Captain America (via Fox 5 Washington DC).