Angela Russo-Otstot Teases The Russo Brothers' The Gray Man - Exclusive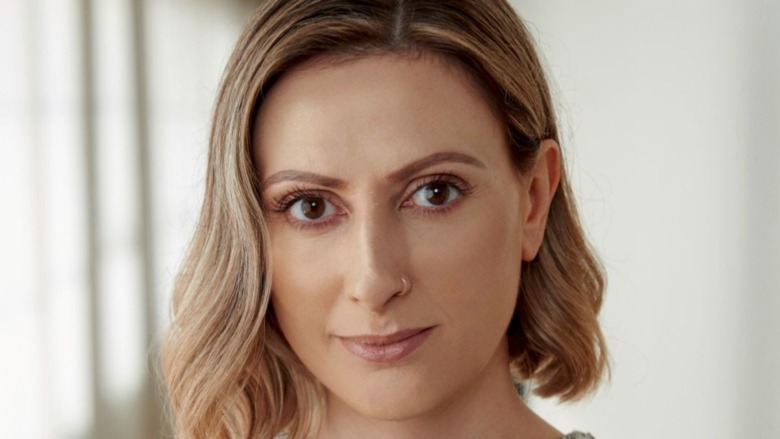 Agency photo
Part of the fun for any movie fan is guessing just what sort of creative direction their favorite filmmakers are going to take with their next film. Those burning questions are especially exciting when those filmmakers are Anthony and Joe Russo, who are responsible to for two of the top five highest grossing films of all time both domestically and worldwide with the MCU blockbusters Avengers: Infinity War and Avengers: Endgame. One person who is always in-the-know, though, is the brothers' filmmaking partner, Angela Russo-Otstot, their younger sister and the president of creative at their production company AGBO. Since Avengers: Endgame shook the world, AGBO has produced such films as Relic, Extraction, and Mosul and recently released the AppleTV+ original feature Cherry, starring Tom Holland, directed by the Russo brothers, and co-written by Russo-Otstot.
Next up for AGBO is the hotly anticipated action thriller The Gray Man, a Netflix original film starring MCU stalwart Chris Evans, as well as Ryan Gosling, Ana de Armas, and Bridgerton breakthrough star Regé-Jean Page. The Russo brothers are directing the film, which is once again being produced under the AGBO banner. In an exclusive interview with Looper talk about the No Sleep 'til Film Fest — AGBO's inaugural short film competition for emerging creators — Russo-Otstot gave a quick peek at what fans can expect from The Gray Man.
Revealing the shades of The Gray Man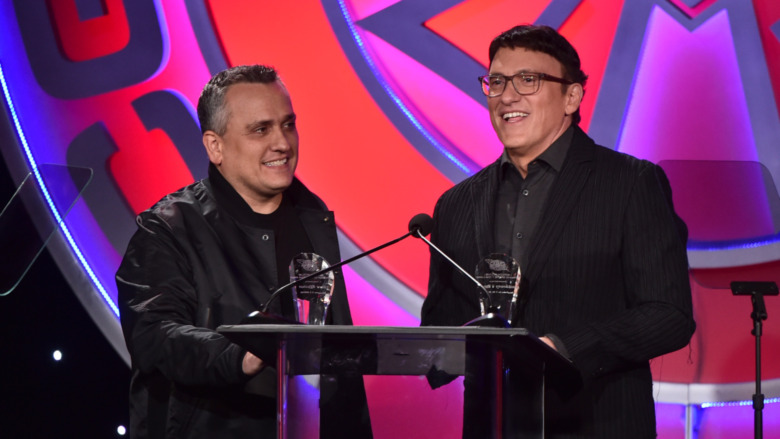 Alberto E. Rodriguez/Getty Images
The younger Russo sibling's history with her brothers' films dates back to 2002 as assistant on the crime comedy Welcome to Collinwood. Since that time, Russo-Otstot has worked in a number of capacities on her brothers' productions, from acting in Captain America: The Winter Soldier, to serving as an executive producer on Relic, and executive producing Cherry, in addition to writing the screenplay with Jessica Goldberg. As for The Gray Man, since all roads lead to AGBO, Russo-Otstot teased some behind-the-scenes happenings on the film with Looper. "So, my position is president of creative at AGBO, so I get exposure to everything that's coming through and in an intimate way, which I feel very lucky about. And on that one in particular, we did our round tables together with the script and was heavily involved in more of the narrative shoring up of it," Russo-Otstot said. "I think the cast is really exciting, and I was able to visit set and do a cameo in this one as well. So that's a lot of fun. But yeah, we're moving along. And I think that people are going to see these actors in shades and lights that they've never seen them before. So, I'm really excited for that."
Regarding her previous work with her brothers, Looper put Russo-Otstot on the spot and asked which of the four MCU films the Russos directed impacted her the most, from Captain America: The Winter Soldier, Captain America: Civil War and the last two Avengers chapters. "I was obviously very impressed with all of them for different reasons, but Winter Soldier certainly impacted me the most. It was just indicative of a great moment of transition for them as directors, also it was their entrance into the MCU," Russo-Otstot said. "So, they came in with a fresh take and a fresh idea and without, for lack of a better word, the burden of having to service other storylines that they were carrying over, as they did in the later films, especially. But I just remember being knocked over when I saw that for the first time and just really inspired, in awe of work that they did on that one. They took the character to such a different place, and I think that it was quite refreshing."
AGBO's No Sleep 'til Film Fest gets underway today and the winners will be announced May 7.