The Untold Truth Of The Russo Brothers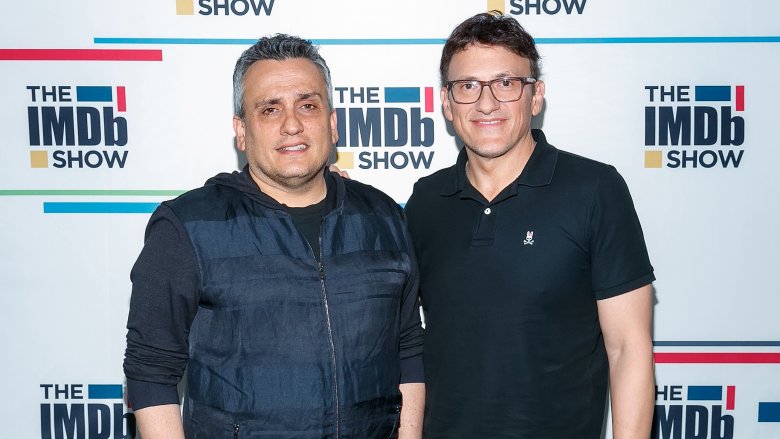 Rich Polk/Getty Images
Even with over a billion of people watching their movies, the Russo brothers have managed to remain relatively under the radar, considering they're two of the most successful filmmakers of the past decade. The dynamic directing duo of Joe and Anthony Russo is responsible for creating four of Marvel's most popular films. Their crowning achievement was the megalithic blockbuster Avengers: Endgame, which completely shattered previous box office records, bringing in $1.2 billion in its opening week alone. However, the Russos were not always rolling in Avengers dough.
The two started their filmmaking career by taking out student loans and maxing out credit cards to produce their very first movie, Pieces. This indie film led them to their first big break when filmmaker Steven Soderbergh happened to catch it at a film festival. Soderbergh gave the brothers their first professional gig directing, You, Me and Dupree, and from there they quickly began to gain traction in showbusiness. Joe and Anthony rose from obscurity together by directing episodes of cult comedies Arrested Development and Community, which caught the attention of President of Marvel Studios Kevin Feige. Despite their tremendous success, the average moviegoer doesn't know much about the Russo brothers beyond their names. Let's look into the lesser known details of the brothers' careers and personal lives. 
They have a sister who works in television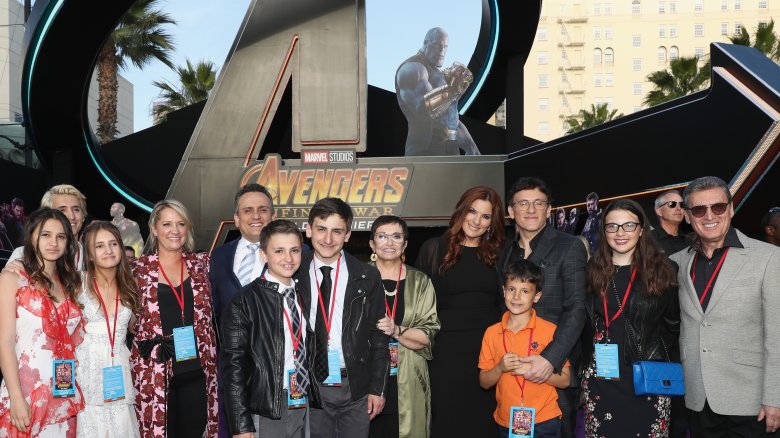 Rich Polk/Getty Images
Surprisingly enough, Joe and Anthony are not the only Russo family members working in the entertainment industry. The brothers have a sister named Angela who went on to forge her own career in television. Angela Russo-Otstot has worked as a producer and writer on successful television shows such as Trust Me and V. She began her career working as an assistant on projects her brothers were directing, including Welcome to Collinwood and LAX. From there, Russo-Otstot began writing episodes for various television series and working as a story editor on The Shield.
Besides working behind the scenes, Angela also acted in several of her brothers' projects, including Welcome to Collinwood, Arrested Development, and Captain America: The Winter Soldier. Angela, Anthony, and Joe also have one other Russo sister named Gabriella, who is an attorney currently working as a managing partner at Russo Rosalina & Co.
They started working on comedy shows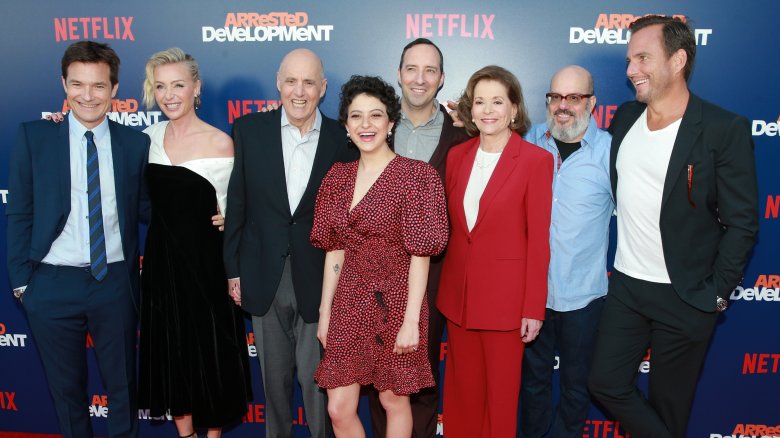 Rich Fury/Getty Images
Although the Russo brothers' names are now synonymous with action-packed superhero movies, they originally gained notoriety by directing various comedy television shows. The brothers caught some major industry attention after they directed the pilot episode of the FX series Lucky. Ron Howard, co-founder of Imagine Entertainment, was so impressed by the episode that he brought them in to work on a new project with writer Mitch Hurwitz. Hurwitz and Howard's new television series, Arrested Development, sought to shake up the traditional sitcom format.
Instead of relying on massive crews and lighting equipment, the Russo brothers shot the pilot episode using groundbreaking HD cameras and significantly smaller crews. This type of guerrilla filmmaking blended well with Hurwitz's sense of humor, and the offspring of their collaboration did not go unnoticed. Arrested Development won Best Comedy Series at the 2004 Emmy Awards, while the Russo brothers and Hurwitz each earned an Emmy for directing and writing respectively. Even though Arrested Development was initially canceled after three seasons, the cult following the series amassed eventually revived the show. The brothers also directed a few episodes of Community, which went on to become a cult classic. Their TV work is rounded out by some lesser-known shows such as LAX, What About Brian, Running Wilde, Carpoolers, and Happy Endings.
They made their first film on a shoestring budget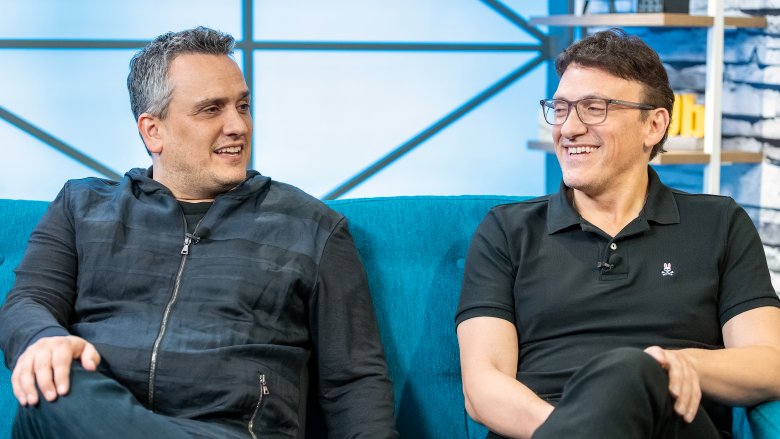 Rich Polk/Getty Images
While attending Case Western Reserve University, the Russo brothers were both passionate about filmmaking but had no idea how to break into the industry. However, after reading a book on indie filmmaking by Robert Rodriguez, the brothers were inspired. "Robert Rodriguez put out that book about how he made El Mariachi, and that you can make a movie for 7,000 dollars," Anthony recalled. "A light bulb went off, and we thought, let's try to make a movie."
Anthony and Joe wasted no time dropping out of graduate school to begin working on their first film. After maxing out credit cards and taking out as many loans as they could, the brothers were able to scrounge up enough capital to shoot their first feature film, Pieces. Since they couldn't afford professional talent, the Russo brothers enlisted friends and family to work as actors. Despite their best efforts to stretch their meager budget, they ran out of money before they were able to finish editing the film. It sat untouched in a refrigerator for six months, until the brothers each applied to film school in order to take out student loans. Anthony went to Columbia while Joe attended UCLA, and despite the vast distance between them, the two brothers were able to work together to finish Pieces in 1996.
They had an incredibly lucky break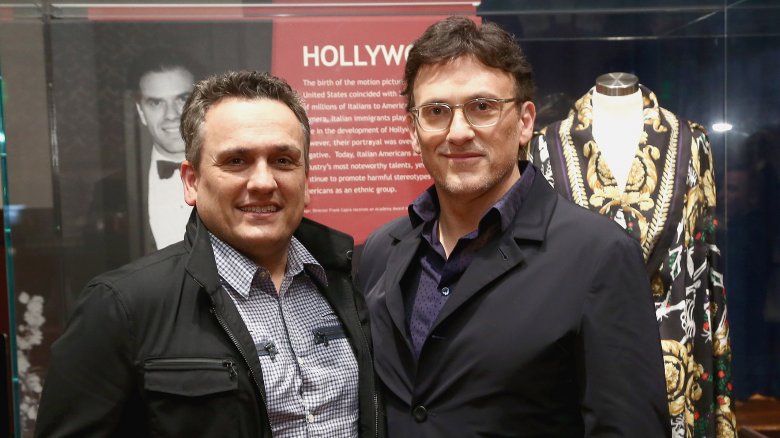 Tommaso Boddi/Getty Images
While they were still in the process of finishing the film, Anthony and Joe began figuring out how to get Pieces in front of an audience. They decided to take the movie to the International Film Festival Manhattan, where they paid to have Pieces shown at a market in New York. The brothers had a friend who worked at a printing company create a number of flyers, posters, and mailers that they distributed near production companies around the city. Even though most of the audience left before the movie ended, one man named John Fitzgerald approached Anthony after the screening. Fitzgerald revealed that he was one of the founders of the Slamdance Film Festival in Park City, Utah, and he encouraged the brothers to submit their film.
After Pieces was accepted to Slamdance, the Russo brothers began plastering their posters all around Park City. However, the festival came and went without anyone showing interest. This is why Joe was stunned to receive a call from Steven Soderbergh a week later. Apparently Soderbergh had caught their movie while showing his own film, Schizoplois, at the festival. Soderbergh was so impressed by their work that he actually wrote them a check to finish Pieces and asked them to start writing him a screenplay he could develop with his producing partner, George Clooney. Together they created the crime comedy Welcome to Collinwood, starring William H. Macy, Sam Rockwell, and Clooney himself.
They almost directed a new Ghostbusters film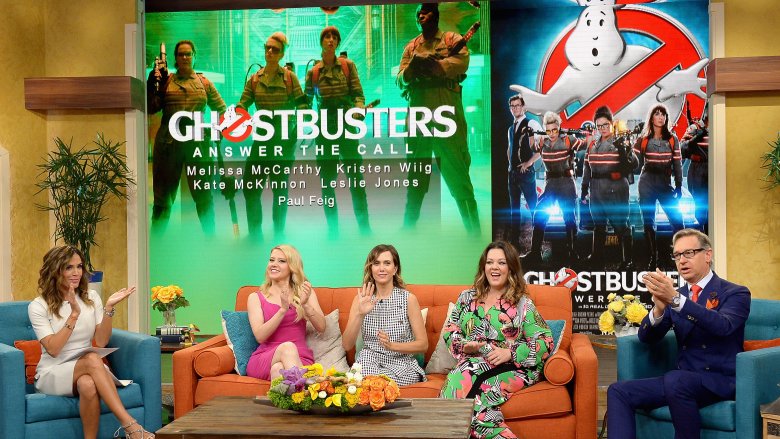 Gustavo Caballero/Getty Images
At one point in 2015, the Russo brothers were gearing up to direct an installment in the new Ghostbusters franchise, separate from Paul Feig's 2016 reboot. Several A-list actors, including Chris Pratt and Channing Tatum, were even rumored to be in talks to star. However, as of March 2016, it was confirmed by Joe Russo himself that the brothers were no longer attached to a Ghostbusters project.
During an interview with Forbes, Joe Russo went into more detail about how Feig beat them to the punch for a new Ghostbusters movie. The brothers' increasing Marvel obligations didn't help the project, either. "[Feig] was further along with his process than we were and he closed his deal," Joe explained, "so that's the only Ghostbusters world that's being explored right now over at Sony. Once we took Infinity War, it took us off the table for any kind of any potential work on a Ghostbusters project."
Not everything was a success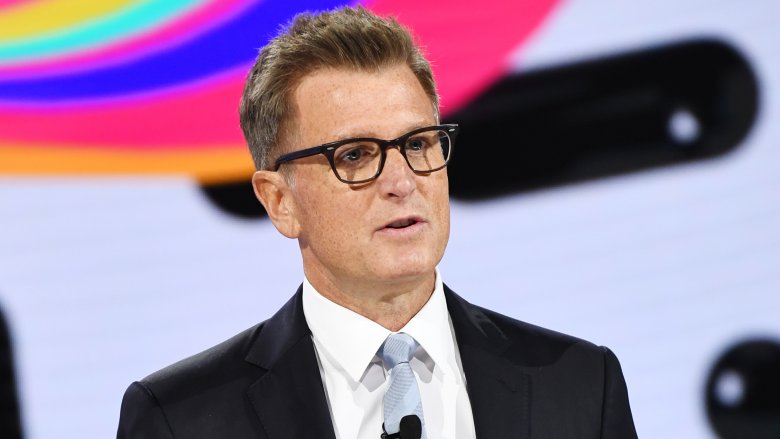 Dimitrios Kambouris/Getty Images
After watching Welcome to Collinwood, FX network executive Kevin Reilly reached out to the Russo brothers. He was so impressed by their collaboration with Soderbergh that he was interested in having them direct the pilot episode for a brand new television show. The series, called Lucky, was to be a dark comedy that revolved around a depraved gambler whose wife committed suicide after he lost his World Series of Poker winnings.
However, the series was canceled after the very first season. Unfortunately, the show's dark humor and gritty style was ahead of its time. Joe Russo himself touched on why the series did not connect with audiences during an interview with Deadline. "It was a single camera, half-hour comedy a little ahead of its curve in terms of darkness," he explained. "The pilot has this guy bottoming out, gambling again so he can pay his wife's parents back for the cost of his funeral. The show didn't work, ultimately." Despite the shows lackluster reception, the Russos weren't entirely unlucky — Ron Howard enjoyed the pilot episode so much that he reached out to the brothers about directing the pilot for Arrested Development.
They almost took very different career paths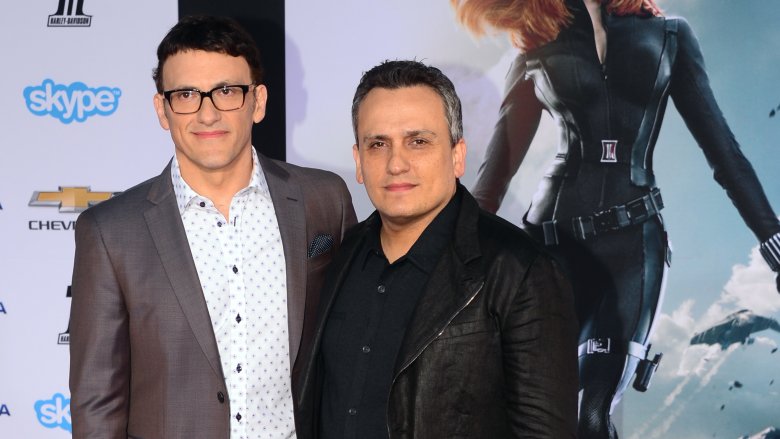 Frederic J. Brown/Getty Images
Even though the Russos are undoubtedly happy with the way things ended up, both brothers almost went down completely different roads. Although Joe was always interested in the entertainment industry, he was originally planning on becoming an actor. Anthony, on the other hand, began studying business at the University of Pennsylvania. Anthony soon switched his major to English, planning on becoming a lawyer before following his father into politics.
However, during the early '90s, both brothers came to the realization they were not all that passionate about the careers they were pursuing. It was at this time that Anthony and Joe decided to put all of their efforts into directing their own film, and began work on the project that would eventually become Pieces. In order to dedicate more of his time to filmmaking, Anthony dropped out of law school at Case Western. Apparently, their father, Basil, was so upset with Anthony for quitting graduate school that he did not speak with him for about six months. Eventually, Basil came around to their new career path, telling his boys, "If you're gonna do it, do it the best you can."
They do more than direct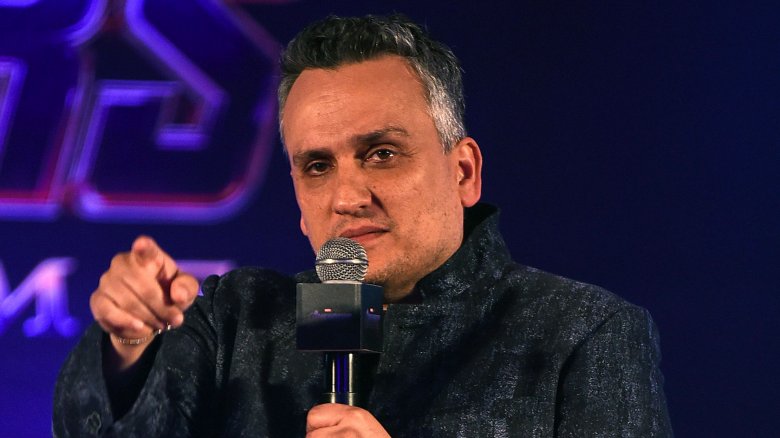 Sujit Jaiswal/Getty Images
Even though Anthony and Joe are primarily directors, they have experimented with some other roles in the world of show business. For starters, the brothers proved themselves to be proficient writers after penning their first two movies, Pieces and Welcome to Collinwood. They have also worked as executive producers on a number of different television series and shorts.
Eventually, Joe Russo got a chance to pursue his acting bug after all. To date, he has appeared as an actor in six different projects the brothers worked on together. Joe's first performance was in Pieces. Next, he appeared as a character named Joe in the Arrested Development episode "Hand to God." From there on, Joe began using the pseudonym "Gozie Agbo" whenever he acted. Under this alias, he appeared in You, Me and Dupree; Captain: America: The Winter Soldier; Captain America: Civil War; and Avengers: Endgame. Joe also played a character named Bert in a scene deleted from Avengers: Infinity War.
They drew upon their own political anxieties for Captain America: The Winter Soldier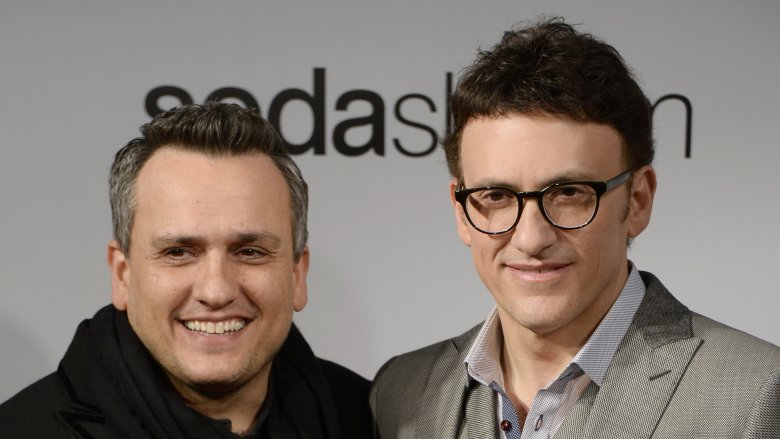 Martin Bureau/Getty Images
When creating their first entry into the Marvel Cinematic Universe, Captain America: The Winter Soldier, Joe and Anthony focused on their own political anxieties and paranoia in order to add more topical relevance to the Hydra conspiracy plot. During an interview with Mother Jones, Joe Russo explained the process in his own words. "All the great political thrillers have very current issues in them that reflect the anxiety of the audience... That gives it an immediacy, it makes it relevant. So [Anthony] and I just looked at the issues that were causing anxiety for us, because we read a lot and are politically inclined." It was no coincidence that contemporary issues such as data mining and drone strikes were key parts of the plot. The brothers were actually drawing on real-world events like the Snowden scandal to explore difficult themes, such as how much control the government should have over citizens' private lives.
Anthony went on to expand upon their real-life motivations during an interview with Film Journal. "We were all reading the articles that were coming out questioning drone strikes, pre-emptive strikes, civil liberties — Obama talking about who they would kill, y'know? We wanted to put all of that into the film because it would be a contrast to Cap's greatest generation [way of thinking]." Besides these relevant news stories, the shadow-government narrative was also inspired by classic thrillers the brothers had grown up watching, like The French Connection and Marathon Man.
They are helping new filmakers get their big break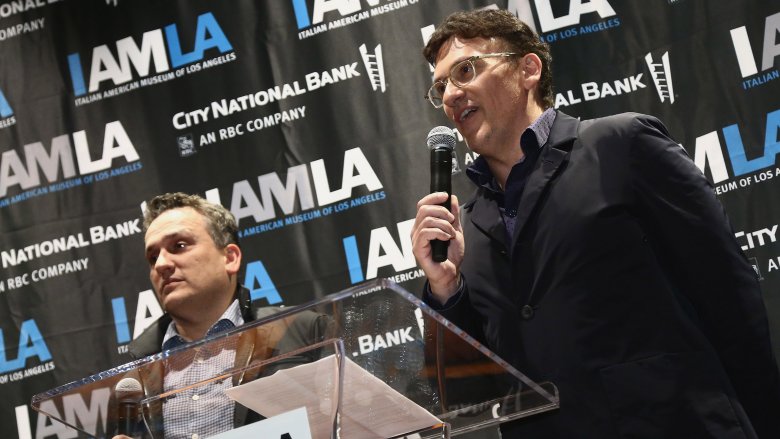 Tommaso Boddi/Getty Images
Anthony and Joe are so proud of their Italian ancestry that they actually started a grant program for artists who use film to explore the Italian American experience. The brothers founded the Russo Brothers Italian American Film Forum Grant in order to provide opportunities for aspiring filmmakers to break into the entertainment industry while also celebrating Italian American culture. The grants are not limited only to filmmakers with Italian heritage, as the program encourages filmmakers of all nationalities to apply and has very few rules for submissions. 
Documentary, narrative, fiction, and nonfiction formats are accepted, and applicants are judged based on how the film's premise explores the Italian American experience. A collaboration between the National Italian American Foundation and the Italian Sons and Daughters of America, the program provides a number of selected applicants with an $8,000 grant so that they can get started on producing their film. Grant winners will have their completed movies displayed on the NIAF and ISDA websites, and could be screened at their events. 
Their next project will be drastically different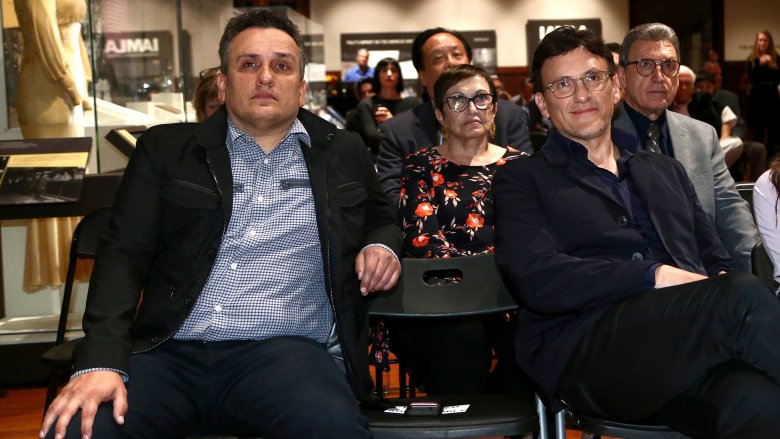 Tommaso Boddi/Getty Images
After finishing an arduous project like Avengers: Endgame, most directors would take some time off to catch their breath. However, the Russo brothers are eager to get back to work, and have already signed up to direct a new film titled Cherry. Even though they're bringing a fan-favorite MCU star with them, it sounds completely different from any project they have tackled in the past.
Starring Spider-Man himself, Tom Holland, Cherry is a dark character study following the story of a young Iraq War veteran who starts to rob banks in order to fund his heroin addiction. From the brief premise provided, it sounds like Holland's character was so deeply affected by his time on the front lines that he's turned to drugs to cope with post-traumatic stress disorder. While Joe Russo was promoting Avengers: Endgame in Los Angeles, he actually mentioned Cherry during interviews, describing the film as "a treatise on the opioid epidemic." Joe revealed that he and Anthony were so passionate about making the film because they had both lost people close to them to opioid addiction.
Kevin Feige noticed them after two unusual episodes of Community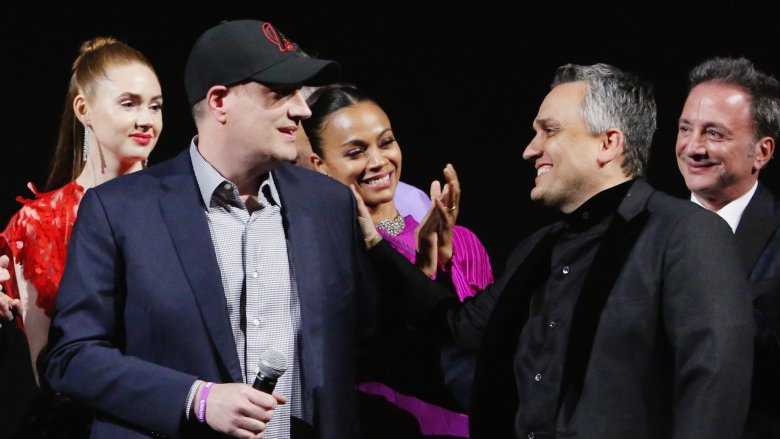 Jesse Grant/Getty Images
Although Feige had already placed the Russo brothers on his potential Marvel director shortlist because of their comedy chops, he ended up reaching out to them after watching their spoof of Spaghetti Westerns in the two-part second season finale of Community. The two episodes, titled "A Fistful of Paintballs" and "For a Few Paintballs More," documented an all-out paintball war between the students of Greendale Community college.
During an interview with the LA Times, Joe Russo went on to explain how the episodes caught Feige's attention. "We were in the tonal zone for him with guys who have done a lot of comedy, and then all of a sudden he saw this paintball episode and went, 'They also understand the action genre, maybe we should talk to them?'" Amusingly, it seems these parody episodes demonstrated that the brothers had a strong enough foundation in action that Feige thought it was worth taking a chance on them. Feige's gambit paid off, as the Russo brothers' unique combination of humor and action meshed perfectly with the established tone of the Marvel Cinematic Universe.