What It's Really Like Working With The Russo Brothers - Exclusive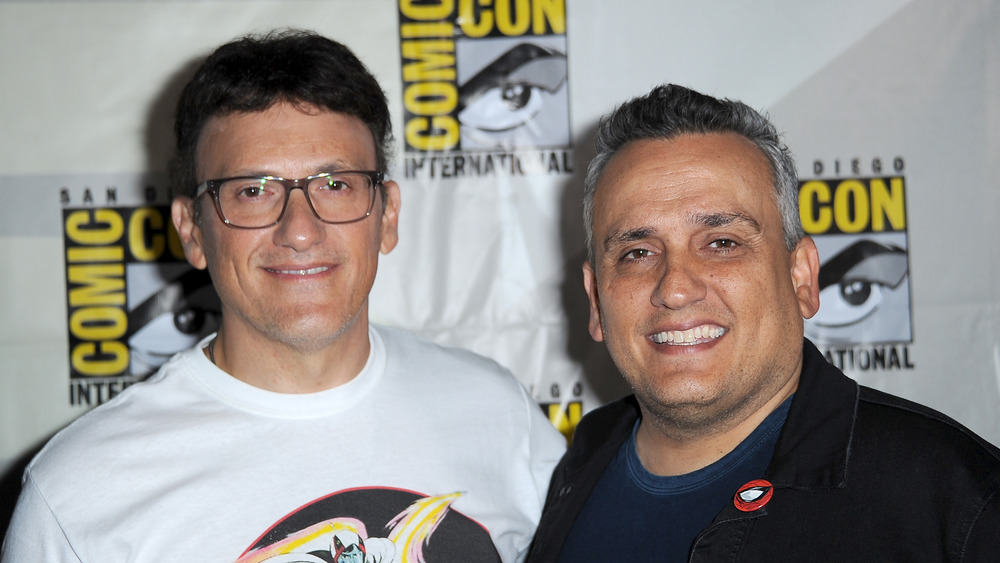 Albert L. Ortega/Getty Images
Even though he's had an exciting career that's included penning screenplays for such films as The Kingdom, World War Z, and Lions for Lambs, there's no question that Matthew Michael Carnahan's work with Marvel Cinematic Universe filmmakers Anthony Russo and Joe Russo has taken things to a whole new level. In fact, Carnahan had such a positive experience working with the Russos in writing and directing the new Netflix war drama Mosul, and co-writing the Chadwick Boseman crime drama 21 Bridges, that he's hoping for a lifetime of collaborations with the brothers.
Based on reporter Luke Mogelson's 2016 New Yorker article The Desperate Battle to Destroy ISIS, Mosul tells the riveting true-life story of the Nineveh SWAT Team, a small group of policemen impacted by deep, personal losses who band together to take on the insurmountable task of liberating their city from the deadly clutches of ISIS.
In addition to producing 21 Bridges, Mosul, and the Netflix hit Extraction, the Russos are, of course, the creative forces behind the Captain America films The Winter Solider and Civil War, as well as the blockbuster Avengers installments Infinity War and Endgame. But what impresses Carnahan most about the sibling filmmakers is how they used their clout to get a film like Mosul made, given that the movie's dialogue is entirely in a foreign language and the cast features actors unfamiliar to American audiences. Carnahan believes that without the influence of the Russos, films like Mosul would simply never get made.
And what's it actually like working with Joe and Anthony Russo? According to Carnahan, it's a true delight.
"They're just spectacular. I could soak up all our time heaping praise on them. They're just gutsy. They're really smart, and they're fearless," Carnahan told Looper in an exclusive interview. "It's one thing for me to read an article [like the one Mosul is based on] and say, 'This is how I think we should do it.' It's another thing to find people who can actually make that happen and who want to do it in the same way. So, yeah, I adore those guys."
Another new movie with a cherry on top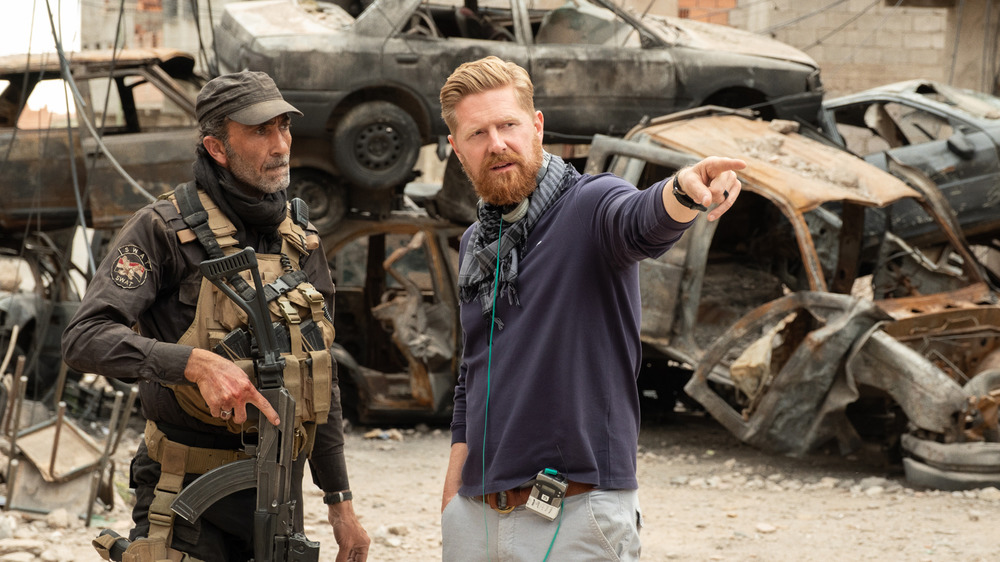 Netflix/Jose Haro
Leading the Nineveh SWAT Team in Mosul is Major Jasem, played by Iraqi-born actor Suhail Dabbach. The Russos were so impressed by how Dabbach commanded the screen in Mosul that they cast him in a supporting role in their upcoming crime thriller Cherry, which stars one of their Avengers superheroes, Tom Holland. Speaking with Looper in an exclusive interview, Dabbach echoed Carnahan's sentiments in saying that the Russos are amazing to work with.
"This is the first time I did a movie like [Cherry] ... when you work with people and they like you, they're going to call you again, of course," Dabbach said. "If they don't like you, how are they going to call you, you know? But it was a very, very nice experience with them. I know it's a small part, but it was a really nice part. I loved it."
Luckily, Dabbach isn't the only one with an immediate future with the Russos. Although he couldn't share specifics, Carnahan dished to Looper that he has more projects already in the pipeline with the brothers.
"If I can just work with them from here on out, that would be perfect for me," Carnahan said with a smile. "Like I said, they take great kind of artistic risks and they're smart and they know how to kind of make a script work. And like I said, I can't say enough good things about them. I have two more projects that I'm working on, both of which are going to be with them — they're spectacular."
Mosul debuts on Netflix November 26.