The Real Reason Ahsoka Didn't Train Grogu In The Mandalorian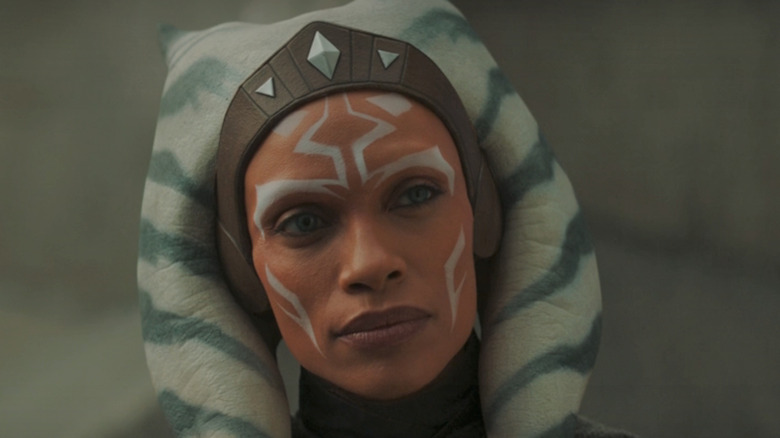 Lucasfilm/Disney+
Jedi knight Ahsoka Tano, as portrayed by Rosario Dawson, made her live-action debut in Season 2 of "The Mandalorian" when Din Djarin (Pedro Pascal) tracked her down as part of his quest to find answers regarding Grogu's origins. That episode, titled "The Jedi," is considered one of the show's best, and garnered a staggering eight Primetime Emmy nominations. With its beautiful fight choreography, the episode functioned as an homage to the works of Akira Kurosawa (via /Film). But at its heart was the central question of what would happen to Grogu, dubbed "Baby Yoda" by fans.
Ultimately, although Ahsoka proved to both Din and Grogu that the little green alien child is able to wield the Force, she declines to train him. At the end of Season 2, we see Luke Skywalker take Grogu away for training and, in "The Book of Boba Fett," we catch up with Luke's Jedi training with Grogu. It's hard to deny that Ahsoka and Grogu would have made a great pair as master and student, and many fans have no doubt pondered the possible reasons for her reluctance to adopt the adorable alien babe as a padawan. 
But, thanks to some comments made by "The Mandalorian" executive producer Dave Filoni, it seems we finally have some answers.
Ahsoka and Grogu have their own destinies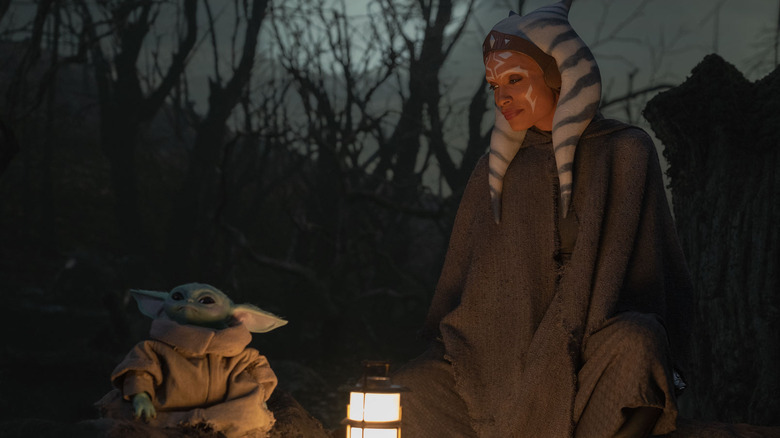 Lucasfilm/Disney+
According to Dave Filoni, the executive producer, writer, and director on "The Mandalorian" whose guidance influenced much of the series, the choice to have Ahsoka refrain from taking Grogu on as a pupil in Season 2 was a matter of destiny, and a deliberate statement on Grogu's agency as an individual. His quotes on the matter are revealed in the new book, "The Art of Star Wars: The Mandalorian (Season Two)," as reported by The Direct.
Filoni has been carefully crafting the plot of the Disney+ "Star Wars" shows and explained that it just wasn't in the cards for Grogu to wind up in Ahsoka's care. He shared that "taking care of The Child is not [Ahsoka's] destiny. That's not what I've been planning for her to do, so I can't change it up." Since Ahsoka will be starring in her own Disney+ show soon, what exactly she is meant to do will undoubtedly be revealed when that series arrives.
However, Filoni made clear that there is a second, equally important reason for Ahsoka's decision. She is meant to teach Din Djarin an important lesson about individual free will. As he put it, "Ahsoka's there along the way, not as somebody who takes this burden away from Mando but as somebody to say, 'You might be forgetting that this kid has a choice too. It's not just about you and your oath to your covert [sic].'"
One of the lessons Din Djarin struggles to learn over the course of "The Mandalorian" is that the Mandalorian code to which he is devoted, which he refers to as "the way," is not the only way to live, and that the beliefs of others are to be respected even when they conflict with his own. Ahsoka functions as a patient reminder to him that he does not always know what's best.