George Lucas Had One Major Concern About Grogu In The Mandalorian Season 2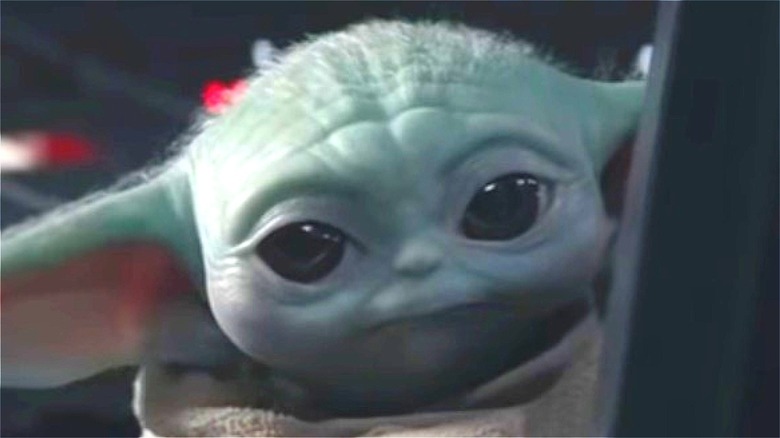 Disney+/YouTube
WARNING: Contains spoilers from "The Book of Boba Fett."
"Star Wars" is arguably one of the most recognizable franchises around today, and it's only grown since Disney acquired the property in 2012 from "Star Wars" creator George Lucas. The acquisition has led to several new films, which has seen the worldwide box office gross balloon to over $10 billion worldwide (per The Numbers). Additionally, ever since the launch of the company's premium streaming network, Disney+, "Star Wars" has expanded to the small screen with live-action television shows. The first entry to be released was "The Mandalorian," which has thus far focused on the adventures of the title character, Din Djarin (Pedro Pascal).
The central storyline thus far for "The Mandalorian" has been Djarin's quest to find a home for Grogu, a Force-sensitive alien who is the same species as fan-favorite character Yoda (importantly, not Baby Yoda). At the end of Season 2, Grogu is taken under the care of none other than Luke Skywalker (Mark Hamill) to receive Jedi training. During the events of "The Book of Boba Fett," however, Grogu chooses to return to Djarin and the first season of the show ends with them speeding off into space.
While Grogu has become an extremely popular addition to the "Star Wars" universe since his debut, it seems as if Lucas himself had some concerns about the character.
George Lucas was concerned over Grogu's level of Jedi training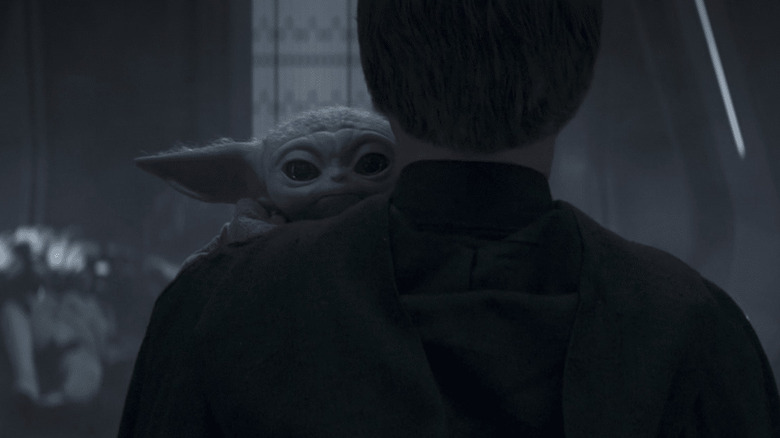 Disney+
In the book, "The Art of Star Wars: The Mandalorian (Season Two)," renowned "Star Wars" director and writer Dave Filoni revealed that George Lucas expressed his hopes and concerns over the character of Grogu. His main concern boiled down to Grogu's level of training, and his hopes that he would eventually receive enough training to be a proper Jedi. "I had a talk with George, at one point, about the Child, and his main concern was that the kid has to have a proper amount of training," Filoni said.
Season 2 of "The Mandalorian" seemingly addressed these concerns well, with Grogu becoming a Padawan in Luke Skywalker's care. However, fans can argue that Grogu didn't receive much instruction before he abandoned his training to return to Din Djarin. Still, with Season 3 of "The Mandalorian" forthcoming, who's to say what direction the character will go in? It's entirely plausible that he'll end up returning to Luke or that he'll find a completely different way to train. It's also possible that he embraces his life as a Force-sensitive Mandalorian instead. 
Either way, it's encouraging to know that, even though he no longer owns the franchise, Lucas still tries to offer his advice to those who are currently telling stories in the "Star Wars" universe.