Is Peter August Really Leaving General Hospital?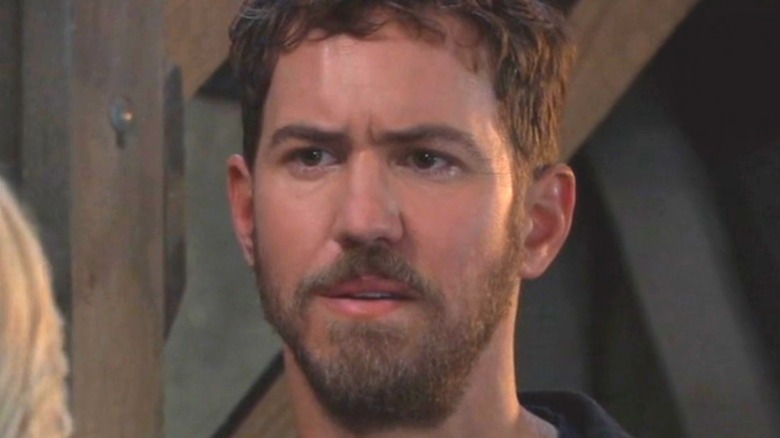 ABC/Hulu
When it comes to hated and despised "General Hospital" characters, Wes Ramsey's Peter August pretty much takes the cake — and probably the baker's baby, too. The man has made countless enemies since his debut on the show in 2017, most recently with the kidnapping of his infant daughter Louise Jones from his ex, Maxie Jones (Kirsten Storms). As fans know, Peter is the evil spawn of deceased "General Hospital" bad guy Cesar Faison (Anders Hove) and Dr. Alex Devane (Finola Hughes), and he's actually been rumored to be on his way out of the long-running daytime drama for quite some time now. But how much truth does that speculation hold?
The February 10 episode of "General Hospital" saw Maxie having to decide whether to join Peter and their daughter and leave the country, per IBTimes. Things are appearing to point in the direction of Peter's exit, whether it be by some grisly demise or him going on the lam somewhere. And there's reportedly a new development with Wes Ramsey's contract that also points to this ...
Reports claim Wes Ramsey's contract is up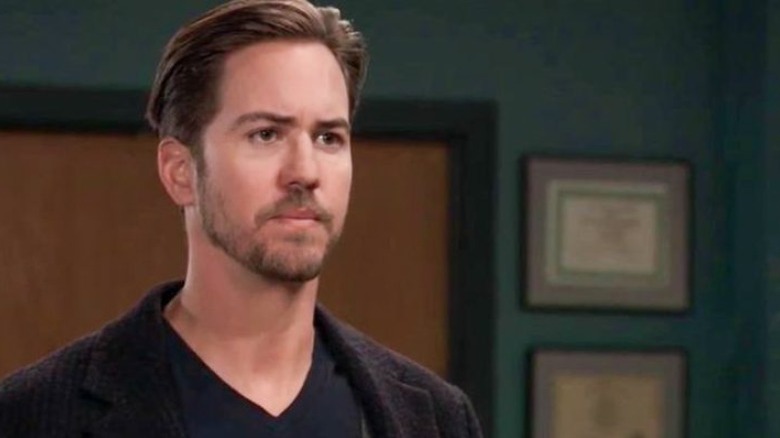 ABC/Hulu
Over the past several days, reports have come out alleging that Peter August actor Wes Ramsey's contract had officially expired as of early 2022 (via General Hospital Blog and Soap Opera Spy) and that the move was a sure-sign of his eventual exit. "G.H. writers have hinted that Peter was leaving before but now that the truth is out about Louise something has got to happen," the latter publication wrote.
Sources at Soap Opera Spy claim that Ramsey's exit "seems imminent" and that there are a number of ways his character could be written off. First, there's the chance that Peter gets captured again and sent off to Pentonville. Then there's the possibility that the character is killed or dies down the line somehow. Lastly, Peter could very well just escape with baby Louise and never return.
Whatever fate is bestowed upon Peter, we are sure that fans will likely be happy to see the character gone, should he be finally taken off "General Hospital."