Peter's Death In General Hospital Explained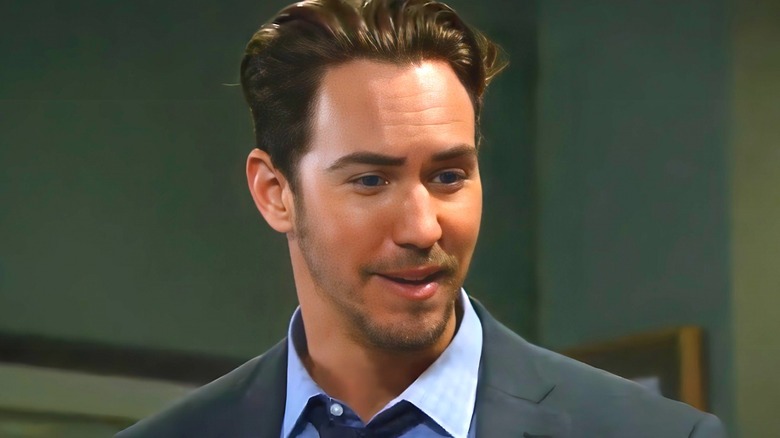 ABC
ABC's long-running daytime drama "General Hospital" is notorious for its strange, complex, and sometimes despised characters. Since his introduction in 2017, Peter August (Wes Ramsey) has been firmly in the latter category. Over his tenure in the soap opera, viewers have found out that he's a murderer, an all-around ne'er-do-well — and the long-lost son of Alex Marick (Finola Hughes) and Cesar Faison (Anders Hove). More recently, though, the villainous author and publisher has mostly been dead. After Peter's latest evil plans went awry, Hamilton Finn (Michael Easton) got physical and threw the antagonist down a flight of stairs, and later hid the body in a basement lab freezer with Elizabeth Webber (Rebecca Herbst). 
On the surface, Peter's apparently fatal plunge seems like a pretty clear-cut case of a character leaving "General Hospital" behind. However, daytime drama deaths often have more than appears to them, and it seems that this tenet very much applies to the most evil media man in Port Charles. Let's take a closer look at Peter's death in "General Hospital."
Peter August is not quite dead yet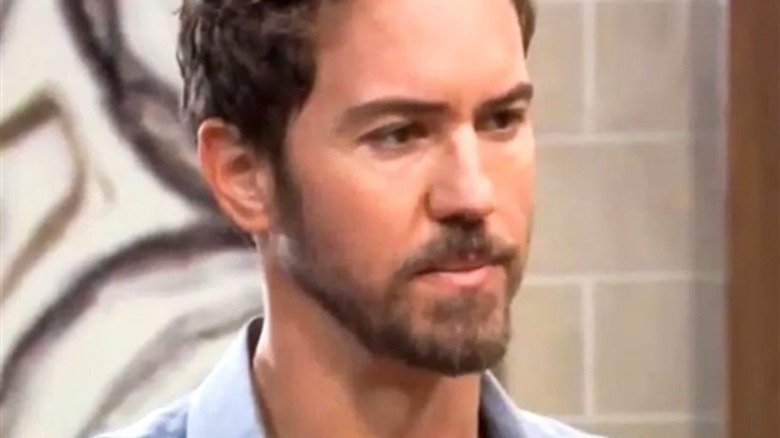 ABC
As soap opera deaths go, Peter August's death looks pretty convincing, but appearances can be deceiving. The antagonist's body soon disappears from the freezer, and Anna Devane (Finola Hughes) immediately predicts that Peter might just have survived his supposedly fatal fall after all. In the August 23 episode of "General Hospital," a very much alive Peter makes a comeback. It's clear that he's still obsessed with Maxie Jones (Kirsten Storms), whom he stalks unseen in a characteristically villainous fashion. He also establishes a new alias, Peter Sinclair. 
So, not only is Peter still alive, but it looks like he still has plenty of aces up his sleeve. After the character made his grand comeback, actor Wes Ramsey hinted at his future antics in an Instagram post about Peter's return. "Well, well, well ... let the games ... commence," Ramsey wrote, complete with a devil emoji. 
There's no telling where Peter will pop up next and what evil plans he's been hatching, but you can rest assured that the most hated man in Port Charles isn't done yet.